Features
14 Strong and Inspiring Women Who Break Gender Stereotypes
Female superheroes that break gender norms and transform what it means to be a woman.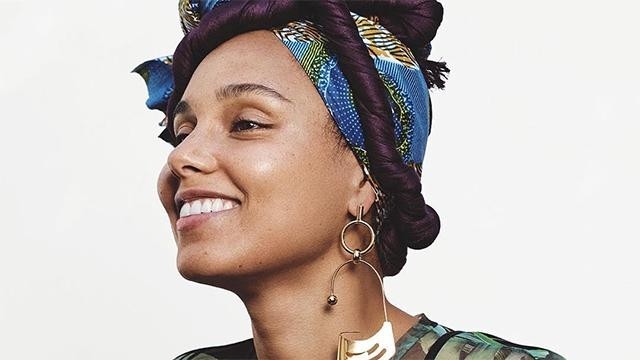 IMAGE Alicia Keys | instagram.com/aliciakeys
Being a survival consultant isn't on the top of most wanted jobs, and for good reason, Megan has to prepare for all sorts of danger which can be as terrifying as lions or extreme temperatures. 
Supermodel, wife, mom and now writer with 2 cookbooks, Chrissy is an all around superwoman we get glimpses of in her social media. With her recent post on her stretch marks, she reminds us and most importantly society, that we're human in the best way possible.
You would be surprised to know that in other parts of the world, marrying girls at a young age is the norm. Balkissa is one of the few who declined marriage under very harsh circumstances to become a doctor. She's the epitome of going after your dreams.
Can you imagine being prohibited to ride a bike? Amna's culture dictates that a girl can no longer bike when she has reached puberty. And guess what she's doing? She rides one anyway, along with a few other women that take a stand against this unwritten rule.
ADVERTISEMENT - CONTINUE READING BELOW
Situate yourself in a place where being a woman with a stable job and car, is frowned upon. For Naeema, her car is an example of her hard work and says that being a single, successful woman is more than okay.
The formation of an all-female orchestra is a feat of bravery in a culture that prohibits even men to play music, Negin who leads the group shows courage even when her family could no longer support her and she had to live in an orphanage. 
Miriam's shoes are hard to fill with her long list of academic achievements, but what we love about her most is her fierce personality, humor and compassion.
Despite the almost impossible standards shown to women in media, Maminydjama is a model we can look up to for the confidence to be our true selves, color, shape and all.
Being the first woman to enter the Olympics wearing a Hijab, we are starting to see that women despite religion or belief are given equal opportunity to enter. Ibtihaj is proof of this new trend that is developing.
ADVERTISEMENT - CONTINUE READING BELOW
It's heartbreaking to know that in other cultures, pouring acid on women is an easy feat to pull. Reshma who is victim to an acid attack is taking a stand to ban the sale of acid in stores, with a brave appearance at New York Fashion Week.
Dame is a multi-awarded full-time solo percussionist who plays a band of instruments; what makes her amazing is the fact that she's deaf.Her music teaches us how to truly listen not just with our ears. Give this TED talk a watch.
Winnie makes it clear that she isn't brave. As a top model with a unique skin condition, she lives life with confidence and is not limited by the labels created for her based on this.
Bull fighting is a sport lead by men; Conchi breaks the norm by being one of the few if not only female bullfighters of her time. It's a challenging practice that has been banned but pushes to pursues it anyway.
ADVERTISEMENT - CONTINUE READING BELOW
In this interview, she explains why being a girl is difficult with the pressures and ideals we are told to conform to. That's why her recent announcement that she isn't going to wear makeup is a stand that she doesn't care what people think of her anymore. She tells us that we should find our own way of being comfortable with ourselves.
"Every time I'm on stage, I feel like I'm soaring."
A total of 79 countries participated in the survey.
The popular Korean girl group joins fellow Korean stars Park Shin Hye, Ji Chang Wook, and Park Seo Joon as the brand's Global Benchsetters.
Carlos Yulo, Filipino gymnastics superstar, comes from humble beginnings.
Knowing how to operate a vehicle is a good ~adulting~ skill to have.
Tom Riddle's diary not included.
They even beat this generation's music legends Taylor Swift and Ed Sheeran!
"You both acknowledge that growing individually doesn't mean growing apart."
Wait... she has a sister?!
Even the optional plastic bags in supermarkets.
"She's like my sister," Jacob shares.