If you're not familiar with them, Conversation Hearts are heart-shaped candies printed with traditional Valentine's Day greetings like "Be Mine" or "Kiss Me." We thought we'd think up of imaginary hearts that you could send out to your bae or even to your best friend. Feel free to "steal" these hearts and spread them all over the world (okay, we'll settle for the world wide web).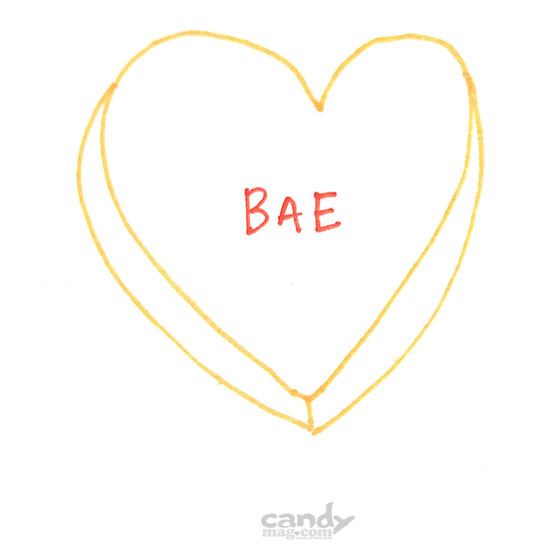 At first we thought, oh it's just babe misspelled. Then they said it's supposed to mean "Before Anything Else." We say, why not "Best at Everything"? :)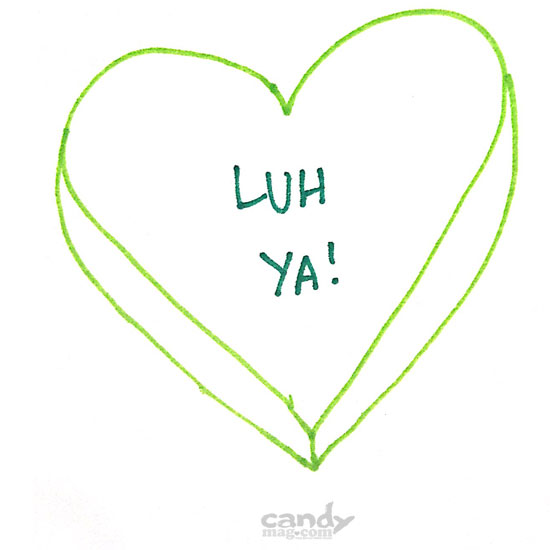 ADVERTISEMENT - CONTINUE READING BELOW
Jennifer Lopez said it best.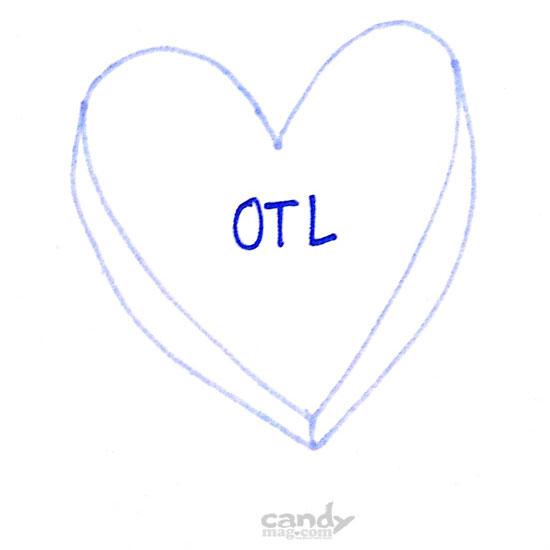 Because you're wishing for your Happily Ever After with this one.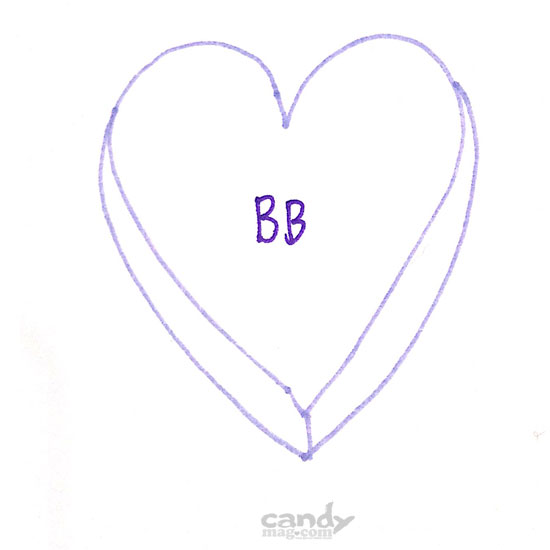 You know, just in case you misplaced all your letters except for the B.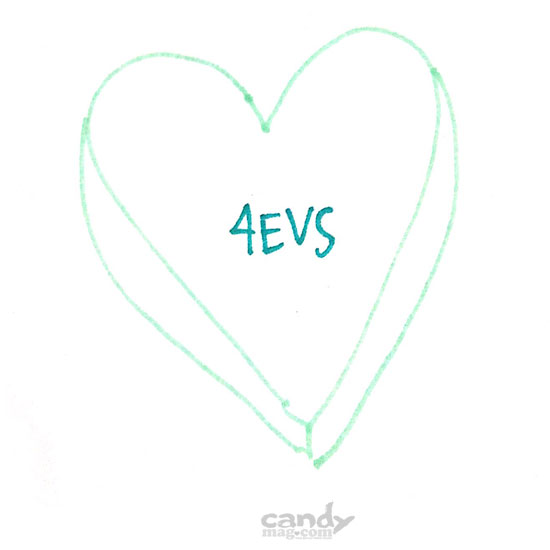 Because you love him 4eva eva!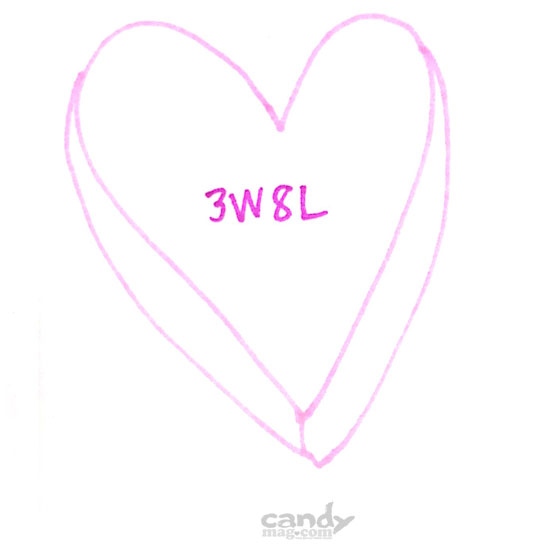 We know you might be familiar with this because of a Pop Fiction book, but we'll always remember Gossip Girl's Chuck and Blair when we hear "three words, eight letters." Sigh.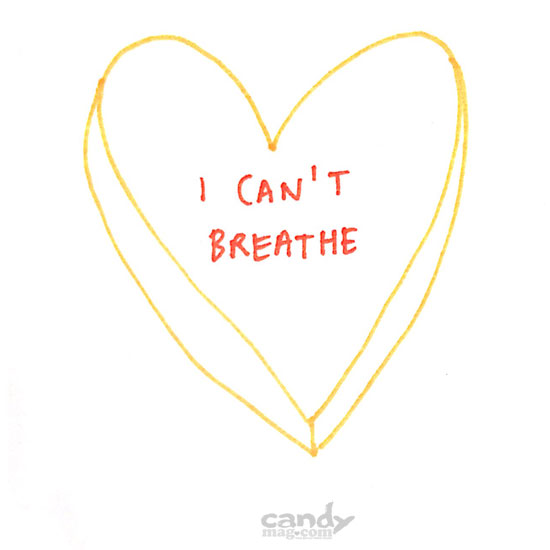 Speaking of Pop Fiction, who can name the title of the book where this catchphrase came from?
ADVERTISEMENT - CONTINUE READING BELOW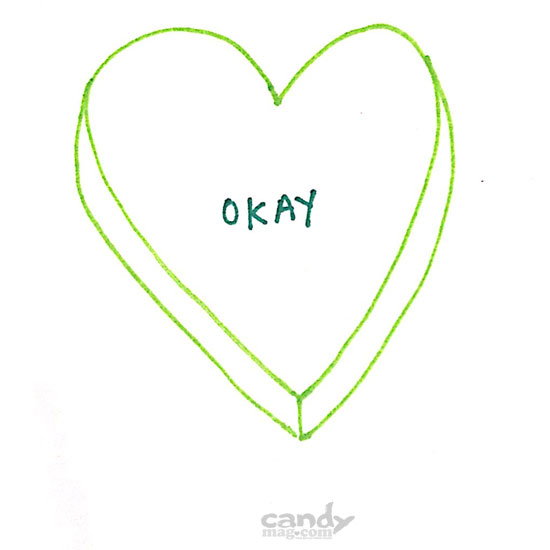 And who can ever forget "Maybe okay will be our always"? This still gives us feels~.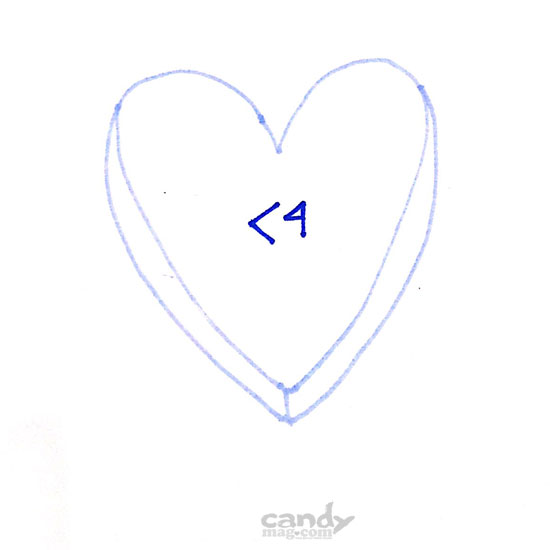 You are The One FOUR me. Hee hee.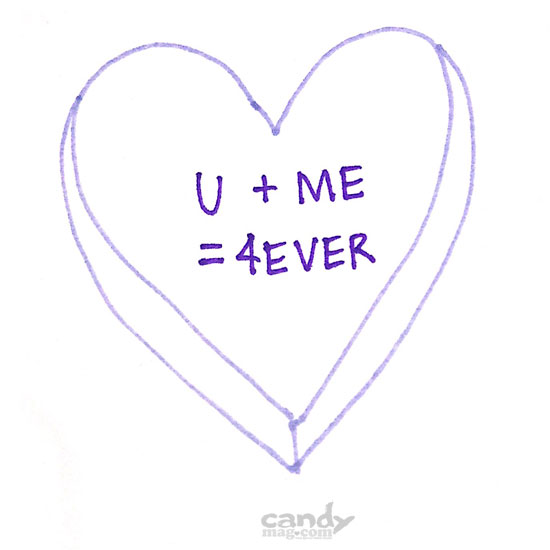 The best equation there ever was. Riiight?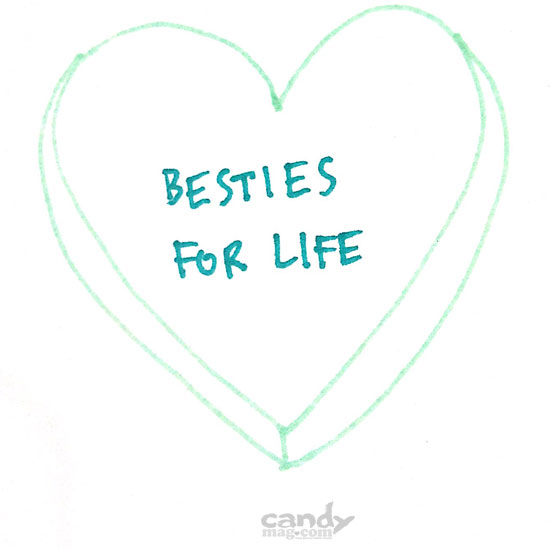 Because sometimes the best relationships come out of solid friendships. PS you don't need to give this to a boyfriend if you don't have one! You can totally give it to your soul sister.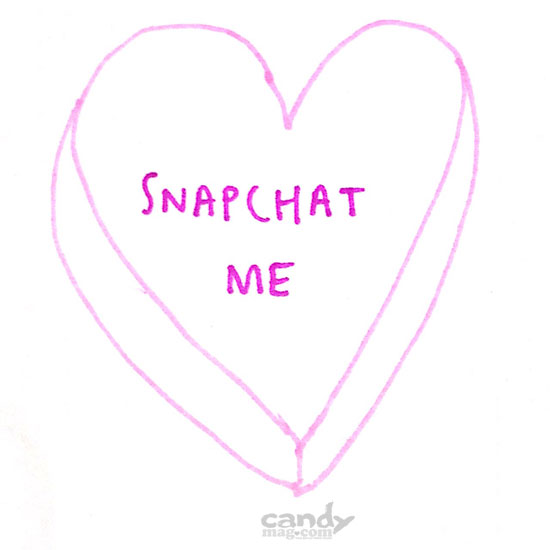 ADVERTISEMENT - CONTINUE READING BELOW
Because social media is everything~.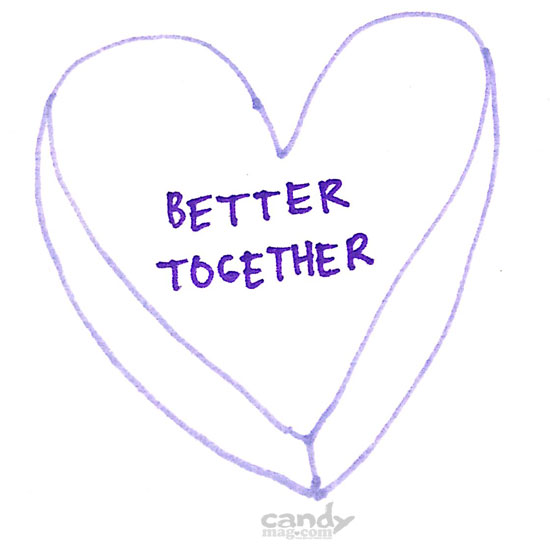 And simply put, you two just fit together!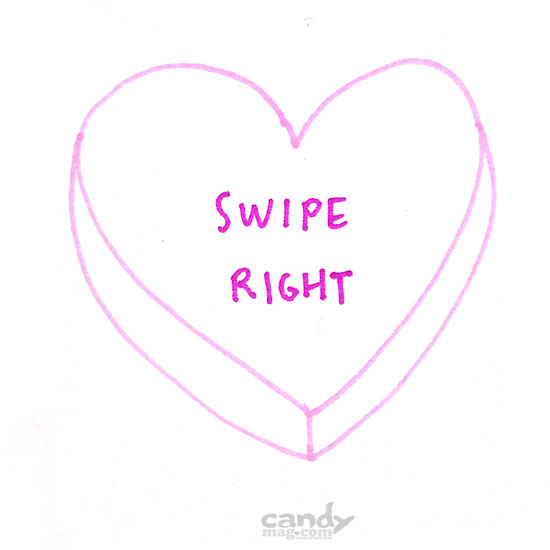 Always.

And just because we're feeling a little generous, why not send this GIF for the special person who is EVERYTHING to you. Happy Valentine's Day, Candy Girls! Remember that love isn't just meant for one day.
READ MORE:
The Perfect Menu For Your Valentine's Day Dream Date
A Single Girl's Guide to Surviving Valentine's Day
15 Sweetest Ways to Surprise Your Valentine
Think we missed a very important message to put on these conversation hearts? Leave us a message or tweet us @candymagdotcom!