Features
13 Thoughts That Go Through a Fresh College Grad's Mind
Although graduating college is one of the most exciting things that could ever happen to anyone, fresh college graduates tend to go through an emotional roller coaster.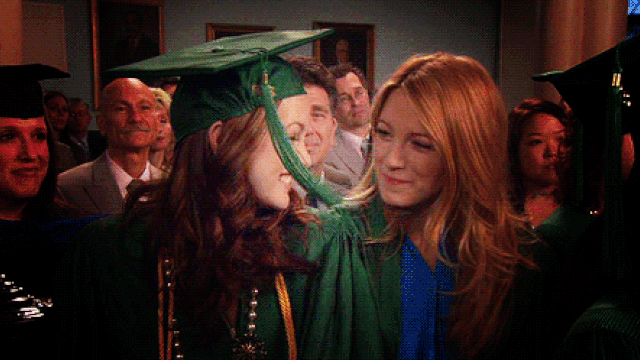 IMAGE The CW/Giphy
I'm finally done!
No more boring classes, strict professors, thick readings, sleepless nights, exams, and papers. Free as a bird!
This is going to be so much fun. Ya$$$!
I'm going to watch all the movies and series I've always wanted watch, read all the books I've always wanted to read, and go to all the parties, just because I can. I can just eat-sleep-do whatever I want because I have no deadlines whatsoever.
Got nothing to do. Best. Feeling. EVERRR!
SLEEP. ALL. DAY. EVERY. DAY.
I'm so bored because, OMG, I actually have nothing to do!
I've watched every TV show possible, cleaned my entire room, walked the dog, slept as much as I possibly can, eaten all the food in the fridge, offered to wash the dishes today, etc. THERE IS LITERALLY NOTHING ELSE TO DO.
I miss school.
No one would believe me but it's true. :'(
And I miss everyone.
Yes, even the people who used to annoy the hell out of me. I hope I run into them… in my house. JK. IDK, I never even go out anymore.
Time to catch up with them, I guess.
HI, FAM, I MISS YOU ALL SO MUCH.
ADVERTISEMENT - CONTINUE READING BELOW
Why does everybody have jobs? It's only been a month?
Should I also start looking for one? Will my parents kick me out if I don't get a job anytime soon? What's a curriculum vitae even? Is that just a fancy word for resumé? My goodness, #AdultingProbz.
Fine, let's do this.
I mean, how hard could it be, right?
I'm never going to get a job. :'(
"Age bracket: 19-25. At least 30 years of experience." WHA—HOW?!
I actually got scheduled for an interview. What do I say though?
"Wouldn't want to brag or anything, but I can actually watch 100 movies in a single day." #Efficient
I think that went well. I'm not really sure?
Although I'm not sure of anything about my life at this point, TBH.
And when you finally sign that job offer...
I have a job, and I have no idea what I'm doing—but YAY!
Officially #Adulting! Congratulations, you are now an official adult!
Got feelings? Write for us via Candy Feels!
The 19-year-old dancer also appeared in the music video and on Jimmy Fallon's show along with her dance crew The Lab!
This is straight out of a teleserye!
It'll be available in five cute colors!
Sometimes, it only takes a few simple additions to brighten up your area and inspire you to stay productive.
Aside from IU, heavyweight groups like BTS, BLACKPINK, TWICE, and BIGBANG are also on the list!
Both the shop and its drinks are too pink and pretty!
There are also useful tips for showering your cat and cutting their nails. #NEED
Who else is excited for an all new season of "Kingdom"?
It's honestly a pretty decent amount for extra income!
Here's a little guide to get you ready for post-college life.
More Hyun Bin content coming our way!