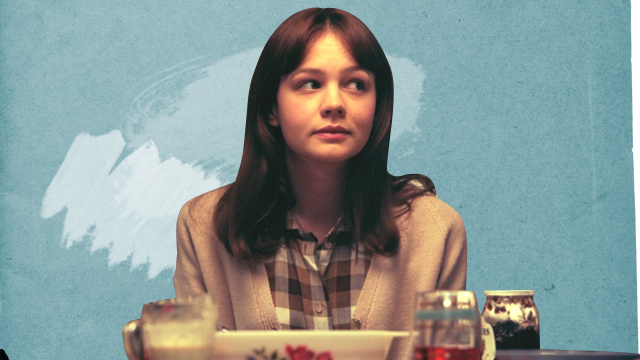 Sometimes, you just have to give yourself some much-needed alone time just to recover from the fast-paced life you're living. Don't worry because we've rounded up 12 activities you can do on your own and for yourself this 2016. Have a wonderful year ahead, Candy Girls!
Get a full-body massage. Make those bad vibrations go away by getting a massage after a long month.

Work on a project this year. You could start a blog, promise yourself to keep a journal and record your days, or finish 52 books this year . Whatever it is you decide to do, do it and finish it this year!

Display your project in your room. By the end of the year, take a picture of your finished project and hang it in your room. Let it be a reminder that with dedication and perseverance, you can do absolutely anything.

Go to a secondhand bookstore and get lost in all the old and classic book titles. Who knows, you might even get to see old issues of Candy while you're scouring through piles and piles and shelves and shelves of books!

ADVERTISEMENT - CONTINUE READING BELOW

Go on a day hike. There are a lot of travel websites and groups in the Philippines nowadays wherein you can book a day tour to a nearby province or city. Ask your parents to help you find the perfect one for you. Make sure you also let them know your plans so they won't worry when you go away for the day.

Prepare a good meal for yourself. We're sure you have those days when you find yourself alone in your house. Make use of this time and prepare a fancy meal for yourself, while you're watching your favorite show or movie on TV.

Take a long, warm bath. During the weekend, give yourself some time to relax and regain your energy by going on a nice, long shower. Aside from having some me time, you can also take this moment to reflect on life and how you're living yours.

Make your own postcard and send them to your loved ones. Nothing beats snail mail! Send a personalized postcard to your loved ones to let them know how special they are to you this year.

Master a magic trick and try them out on your friends. There are a ton of video tutorials on YouTube you can watch over and over again until you can pull off one trick. Good luck, you guys!

Challenge yourself to watch 12 old movies, one per month, this year. There are a ton of good movies out there and we want you to watch some of them. You can start with these rom-coms that we've rounded up for you.

Try doing yoga. It will not only train you to be good to your body, you'll also train you to be at peace with yourself.

List down all the people who made your year a wonderful one and write them letters to thank them for bringing a bit of sunshine to your 2016. Have a beautiful year ahead, Candy Girls!
Got more activities you want to do for yourself this year? Share them in the comments. We always love hearing from you. :)