Features
11 Students on What They've Learned from Their Freshman Year in College
Hint: It's called "the best four years in your life" for a reason.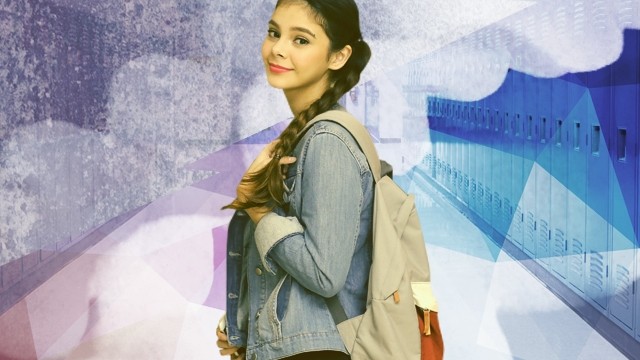 Ah, college. The last hoorah before you take on very real adult responsibilities like job hunting and paying bills. Going to college entails a great deal of responsibility because you're entrusted to pave your own way to a brighter future. It can be daunting, but the memories you make and the lessons you learn along the way are what matters most. Here are some thoughts from actual students about what they've learned during their first year in college!
 1  Be yourself.
"Four years (or longer if you choose to pursue further studies) is a long time to hide behind a false persona. Be true to yourself and never fake it. If you're afraid of not fitting in then that's okay. Being unique is a rarity these days. You should be proud." —Pat, 17
 2  Make intelligent choices.
"The freedom you're blessed with in college can be overwhelming. Suddenly you're free to cut class, text in class, wear whatever you want, and sleep as late as you want. But this freedom should be taken responsibly. From here on out you're building your future as an adult. Make intelligent choices. Balance everything right, and remember, with great freedom comes great responsibility." —Daryn, 18
ADVERTISEMENT - CONTINUE READING BELOW
 3  It's okay to ask for help when you need it.
CONTINUE READING BELOW
Recommended Videos
"Whether you like it or not, there are just some times when you can't do everything on your own. Asking for help isn't a sign of weakness, it's a mark of courage." —Nicole, 16
 4  Failing is not the end of the world.
"I used to be the type of kid who would do my best in everything. Therefore I achieved a lot. I associated these awards and trophies with my self-worth. So I was devastated when I failed my first class [during my] freshman year in college. My parents were cool with it and didn't think I was any less amazing. So I realized that failing is not the end of the world and neither does it mean that you're stupid or lazy. It just humbles you and gives you another chance to do better next time." —Cath, 19
 5  Join different clubs and organizations.
ADVERTISEMENT - CONTINUE READING BELOW
"College is a time when you can express yourself and discover who you want to be. Join organizations! It's a great way to meet new people, learn how to step out of your comfort zone, and harness your skills along the way! Hello, new experiences!" —Isabella, 20
 6  Embrace the stress college life will bring.
"I used to detest college and all the (sometimes) unnecessary stress it brings. But at some point I realized that I should embrace this because it will help me grow into a stronger and more capable person in the future. Besides, college student stress ain't got nothing on real-world-adult stress." —David, 19
 7  Learn how to say NO.
"I have this habit of always saying 'YES' to favors even if I'm insanely busy. I ended up having people abusing my kindness and using me to get what they want. Please ladies, learn how to say NO. It doesn't mean that you're selfish or cruel. It's just you learning how to stand up for yourself." –RC, 19
ADVERTISEMENT - CONTINUE READING BELOW
 8  Spend time building relationships with others.
"Get to know as many people as possible. Know your fellow students and work with them. Volunteer outside the school. Get plenty of extracurricular activities. Get involved. Build your network and get yourself out there! This will help you in the long run." –Nadya, 19
 9  Professors will NOT spoon feed you.
"In college you're treated as an adult. It's your job to be responsible for your actions and make your own choices. College professors train you to be responsible students. College is a tough teacher. Oh, and they know when you're going through Instagram during class." –Arianna, 18
 10  Coffee is your best friend.
"You're not a college student until you've stayed up all night working on some class project, chugging who knows how many cups of coffee to help you stay awake. Gather as much sleep as you can when you're free! Sleep can be a luxury when you're in college. Balance and organization is KEY." –Kat, 17
ADVERTISEMENT - CONTINUE READING BELOW
 11  It doesn't matter what school you graduate from.
"Believe it or not plenty of people fly through the ranks even if they didn't graduate from the top schools. It doesn't matter where you went to college as long as you've got the talent, the drive, and the experience. While employers do look at your educational background, it's the internships and experience that matter most. So get out there and build your resume as early as you can!" –Q, 23
Jeanette opened up about her experience as a young actress in Hollywood.
Screenshot your fave for future reference.
They will no longer consider the proposal after objections on social media.
Fare difference still applies.
Students from 21 different countries also participated.
From fashion designers to models
March isn't off to a great start for K-pop fans.
This meaningful and now-viral song has quite the story!
Here's how you can apply.
Yup, a million girls would really kill for this job.
From The Candy Bulletin Community