A lot of girls are either too shy to share or are not knowledgeable about birth control pills and its uses. For most, it's just so sexually active girls can avoid getting pregnant. But there's more to birth control pills than the taboo it's made out to be. Believe it or not, it helps a lot of girls—even those who aren't having sex.
Unfortunately, two days ago, the Supreme Court denied to lift the Temporary Restraining Order (TRO) against the registering, recertifying, procuring, and administering of contraceptive drugs and devices. This means that there's a huge chance in 2020 that there won't be available birth control pills for women to use.
In celebration of International Day of Action for Women's Health, we asked 11 girls about what they use the birth control pills for, how it benefits them, and why they need the TRO to be lifted. Here's what they have to say.
ADVERTISEMENT - CONTINUE READING BELOW
Polycystic Ovarian Syndrome
"I don't talk abt my Polycystic Ovarian Syndrome (PCOS) that much (or ever) because it's been with me since I was 14 years old—it's basically normal for me so I feel like it's not much of a big deal. However, it doesn't erase the fact that I do get anxiety from it. Will I get my period this month or not? If I don't manage it well enough, will it be too late for me? Am I infertile? Will I ever be comfortable enough in my body considering the side effects PCOS has given me? I'm bombarded with these thoughts every day to the point that it has influenced my choices and actions. Now, whenever I tell people about my condition they either gasp in shock or frown out of pity. I tell them it's okay, I have to live with it—when the doctors diagnosed me, they diagnosed me for life. Despite that reality, my only solace are these pills. I can't control my PCOS on my own. I can't control my period (or lack thereof) nor my hormones and what it does to my body, but with these pills, I can try to stabilize everything and give my aching head a rest from all my worries. I'm trying to live a healthier lifestyle, and taking these pills do help me." —Bianca Panganiban, 21
ADVERTISEMENT - CONTINUE READING BELOW
ADVERTISEMENT - CONTINUE READING BELOW
To regularize my cycle
"Hindi normal yung cycle ko, parating lampas one week yung regla ko—minsan six weeks ako mine-mens. Nagpa-check up ako then sabi may PCOS ako or hormonal imbalance and sabi baka di ako magka-baby. Nag-te-take ako ng pills (for six months) para maging normal yung mens, and para magka-baby in the future." —Alexia Villanueva, 20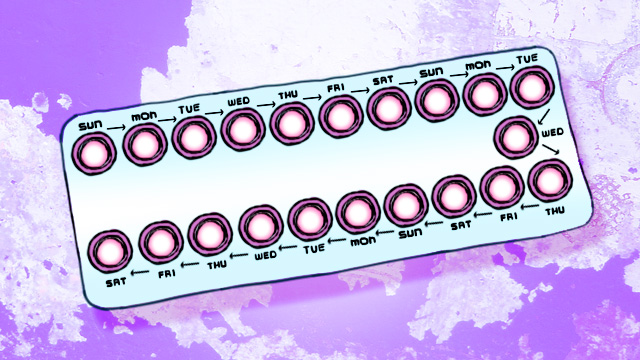 ADVERTISEMENT - CONTINUE READING BELOW
I have a choice
"I've always wanted to take birth control but I knew that I never would be able to in the Philippines. So when I got to America and was given the opportunity, I took it. I wanted to be responsible and safe. When I took the shot, it felt so great when the fear of getting pregnant disappeared. That fear I've been carrying for years finally disappeared and I've never felt so relieved. However, I feel very worried since I'm back in the Philippines.
Once my birth control wears off, my fear of getting pregnant will return once again and I know that no matter how hard I try to have safe sex, it will NEVER compare to actually having reliable birth control.
"Having that opportunity in America to have birth control is something I wish all Filipino women can have again because it's not just for protection, it's a responsible choice. We Filipinas deserve to have that choice." –Iris, 19 
ADVERTISEMENT - CONTINUE READING BELOW
Alleviating my hormonal imbalance
"I was diagnosed with PCOS when I was 15. Since then, I have been taking birth control pills as medication in order to alleviate my hormonal imbalance, irregular period schedule, chances of depression, and risk of diabetes. Since then, I have observed a positive improvement in my health status.
With the TRO on birth control pills, a threat is imposed on my and all other women's health, knowing that we have limited access to what makes our life easier.
"What makes things worse is the possibility that birth control pills might be completely unavailable in our country. Should this happen, a lot of lives, including mine will be in grave danger." —Aprille Juanillo, 19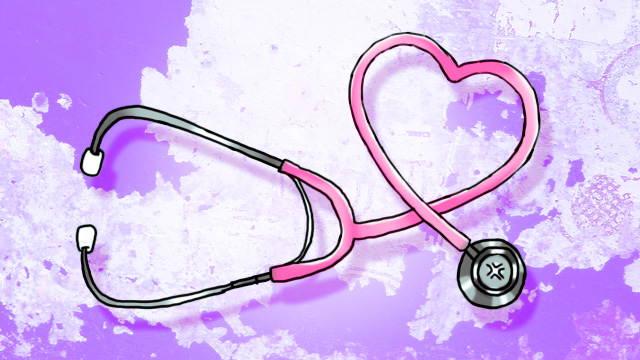 ADVERTISEMENT - CONTINUE READING BELOW
Treating severe acne
"I've been struggling with severe acne probably the whole duration of my college life. It sucked the confidence out of my system to the point where I don't even want to hangout with my friends and my family. I even became distant with my mom, throwing tantrums here and there due to my mood being so down.
I've tried different meds and chemical procedures to treat my acne but nothing worked. Basically, I was just spending a lot of money on things that weren't even beneficial to me. Just recently I found out that I have PCOS, which has been the cause of my irregular period and my acne. I would say that birth control pills changed the game for me.
"My skin has never been this clear and my period is on its way to regularity. According to my OB-GYN, PCOS may lead to ovarian cancer if not treated. I stand for those women who are experiencing the same thing. Birth control pills are not only for the prevention of unwanted pregnancy, but also it helps with the treatment of different illnesses that are beyond our control." —Danielle Ebetuer, 20
ADVERTISEMENT - CONTINUE READING BELOW
Increase my chances of creating a family in the future
"I've never had a regular cycle ever since the first time I had my menstruation in 5th grade. It wasn't only until I was 16 years old, after having been checked by an OB-GYN, that I learned I have PCOS. Having it does not only mess up your cycle due to hormonal imbalance, it can also lead to infertility and other health problems, if left untreated. Currently, women with PCOS or other hormonal problems can only depend on birth control pills for their "medication" since proper treatment has not been developed yet. I am taking birth control pills right now to regulate my menstruation and to reduce the other symptoms that comes with PCOS such as acne, weight gain, hair loss, and even depression.
Should the distribution of birth control pills (BCP) be stopped completely, the government is removing the one chance that women like me have to increase the chances of creating a family and allowing women to suffer from something that can be treated.

ADVERTISEMENT - CONTINUE READING BELOW
"It goes without saying that every woman must have access to BCPs and other contraceptives they prefer or need, for whatever reasons they see fit (whether for medication or family planning purposes) and nobody should shame and police them for it. It's already 2017 and it breaks my heart that women still don't have the freedom and choice over their own bodies." —Sofia Maningas, 19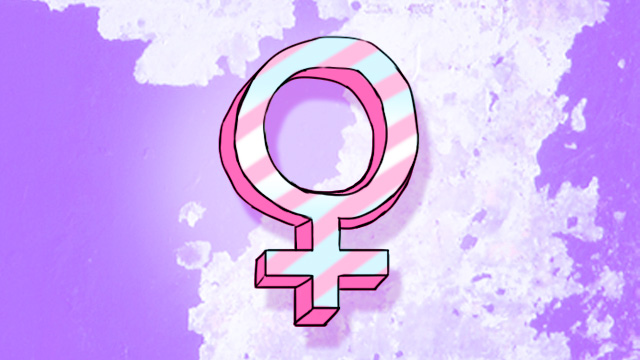 ADVERTISEMENT - CONTINUE READING BELOW
Prevention of teenage pregnancy
"I've just started using the pill for a month and it's already been helping me in a lot of ways such as normalizing my irregular period and of course, lessening my chances for unwanted pregnancy.
As a woman, I feel it is my right to have access to resources in birth control. The TRO is only making matters worse in an already difficult situation. Even with the RH Law, we already have limited access to birth control how much more with this TRO?
"I am against it because it also increases the already alarming rate of teenage pregnancy in the country and it also limits a woman's choice about what happens to her should she have an unwanted pregnancy, she might risk her own life and health should she resort to dangerous matters to deal with the situation such as getting an abortion, which could only be done in the black market." —Annie, 19
ADVERTISEMENT - CONTINUE READING BELOW
"I used to use BCPs to help with my endometriosis, but now I take them for my acne. If I stop taking the pill, my acne will grow worse, and it will make me feel helpless about my acne situation because it's the only thing I've found that helps with my skin issues. And if my endometriosis comes back (which has a high chance of doing so), I won't be able to help regulate my menstrual flow and the dysmenorrhea that comes with it. It's important to lift the TRO on contraceptives because it takes away not only women's medicine, but also their freedom to choose whatever they want to do with their bodies." —*name withheld, 22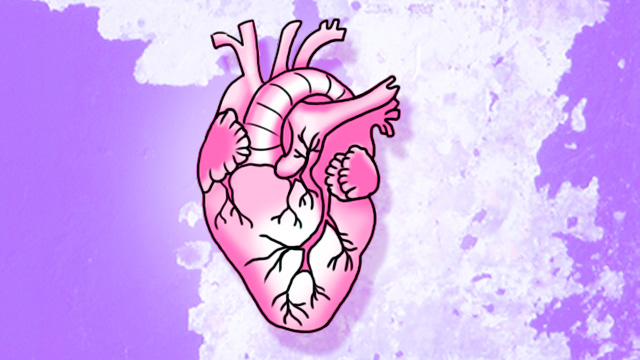 ADVERTISEMENT - CONTINUE READING BELOW
Proper treatment of conditions that affect women
"I currently use birth control pills as medication for my PCOS. This condition happens when cysts form on the ovaries and create a hormonal imbalance. This makes me infertile and at risk of severe depression but birth control pills stop this from happening because it gives me the hormones I lack. If I don't have access to it, I won't be able to properly treat my PCOS. If it goes untreated, my PCOS can be severe and cause diabetes or heart problems since PCOS also stops the body from responding to insulin. I will also be infertile and cannot bear a child because I won't be given the medicine that can cure my condition.
The TRO should be lifted because everyone should have the right to access medical care. In having this TRO, you are depriving women of their rights to have accessibility to the medicine they need.

ADVERTISEMENT - CONTINUE READING BELOW
"It deprives women who need birth control pills to proper treatment of illnesses and conditions that solely affect them while also depriving women of the right to have autonomy over their bodies." —Anna Marcelo, 20
PCOS is more common than you think
"I was recently diagnosed with a condition called PCOS, which is actually more common than one may think.
My last period went on for a month and a half, and it drove me absolutely nuts. Upon diagnosis, my doctor told me that I could take birth control pills to regulate my period, and ever since then, I have been using them.
"I am sexually active, but with a female partner, so I really only depend on the pill to regulate my period and help make it more predictable and keep it to a normal length. I can't imagine ever going through another month-long period like that again, and if they take away these pills, the many women like me who have PCOS will have to suffer the extremely inconvenient, and in some cases unbearable, symptoms." —Lilly, 19
ADVERTISEMENT - CONTINUE READING BELOW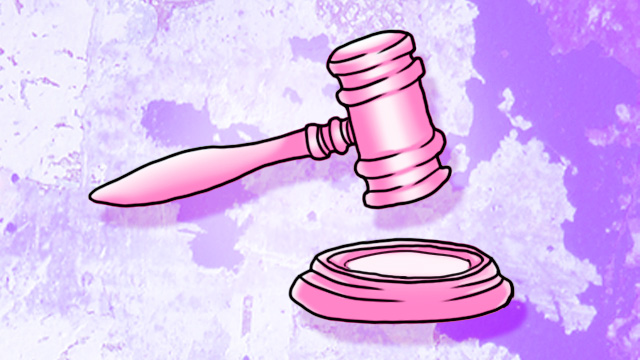 Our bodies, our choice
"I use birth control pills for medical reasons. Before BCP, I had irregular periods, hormonal imbalance, bad skin, and terrible dysmenorrhea which left me practically paralyzed every month. To help me solve these, my doctor suggested I take BCP to regulate my hormones and I'm so thankful that she did. I feel that it is important to lift the TRO because it has other uses other than contraception. Also, women should be given the freedom to choose what they do with their bodies."  —CR, 18
ADVERTISEMENT - CONTINUE READING BELOW
What else do you want to know about birth control pills or the TRO against it? Let us know in the comments below!