Features
11 Awkward Things Single Girls Experience on Valentine's Day
Table for one, please.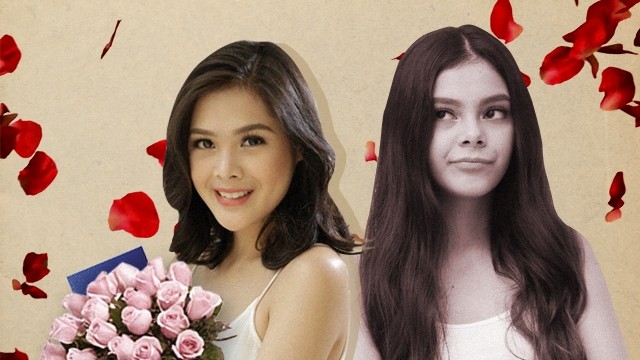 ART Trixie Ison
Being single during Valentine's Day is actually no big deal for most of us. But sometimes we're faced with uncomfortable situations during Valentine's Day since we don't have someone to spend with it. Below are some of these sticky situations we experience during that time of the year. Give it a read and tell us which of it you can relate to!
When you're with your friend and she gets showered by roses and chocolates by her bae and you get like… none.


We really don't want the extra calories but receiving flowers from someone will be really nice rather than pretending that the flowers you're carrying is yours when in fact you're just helping out your friend who got showered with bouquets of flowers and boxes of chocolates.


When you finally get a rose, and then find out it was a prank from your friends.

Ah yes, the classic trick-your-friend-into-thinking-someone-likes-her by sending her a bunch of flowers doesn't get old. But hey, at least someone remembered you during Valentine's Day right?


When you become the unofficial messenger of flowers and gifts.


Spreading the love to your friends by doing favors for the guys who like them is super fun. But then again, when did you become the official messenger for everyone? 

CONTINUE READING BELOW

Recommended Videos

ADVERTISEMENT - CONTINUE READING BELOW

When you go to a restaurant filled with couples.


Table for one, please. Or not? Eating out alone is really something everyone should try doing, but on Valentine's Day? Yeah maybe we'll just stay at home and call for some pizza delivery.

Walking alone in the mall just doesn't seem like a good idea.


Two words: Couples everywhere.

When people ask for your Valentine's plans.


And you have to awkwardly explain that you're just going to hang around your house, maybe watch a movie, and order some pizza because you're single

Or when people ask you what they should give their significant others.


"I don't know… an apple?"

When you bump into your ex with his new girl.

Kill me now, please?


When you can't avail of Valentine's Day promos because you don't have a significant other to complete the other half of the heart.


One of the best things during Valentine's Day are the countless chocolate discounts and food promos but sadly these are great deals you can't avail (or too embarrassed to avail) because you don't have someone to share it with. Sigh, maybe next time, sushi.

ADVERTISEMENT - CONTINUE READING BELOW

When your feed is filled with couple photos and cheesy messages


Love is definitely in the air, no doubt about that.


When you start questioning yourself because you don't have a special someone right now.


At some point of the day that feeling you've been avoiding will happen and you will start asking yourself why you are single and may even start second guessing yourself. But remember Candy girl, as what we have always been telling you, don't rush into love – especially just for the sake of having a Valentine's date! You will find the person meant for you in the right time. But for now, celebrate being single and treat yourself! You are a beautiful, independent woman and you deserve it!

Happy Valentine's Day, Candy girl! Share us your plans this V-day in the comments section below!
Here's what to watch on Netflix while we patiently wait for "Crazy Rich Asians 2."
In case you can't help but admire the clean and customizable aesthetic of iOS 14.
According to THE's 2021 World University Rankings.
That beautiful crown is the cherry on top of many wonderful things.
Pura Villanueva Kalaw was a beauty queen, suffragist, journalist, and much more.
Color coding your notes is also a ~fun~ way to spice your study sessions.
Do you have a favorite student vlogger?
They fit the budget and still do the job.
Mateo graduated high school from the Saint Candida School in Iloilo.
It's a slap in the face when the person who eagerly swept you off your feet suddenly goes floating away.
From The Candy Bulletin Community