Unlike most teachers who welcome you on the first day of class with a rather intimidating list of requirements for the entire school year, this psychology teacher in Oxnard, California has been doing quite the opposite. For the past 10 years, Brett Phillips has been giving out handouts to his students, both as a reading material for a class topic and at the same time, a guideline for them to keep stress at bay. 
Thanks to one of his students, Alina Ramirez, who shared the list via Twitter, we won't be running out of stress busters anytime soon.
"I give students the list and then I have them pick five things that they need to start doing to lower their stress levels," shared Brett in an interview with Buzzfeed News, which may explain why Alina has five highlighted items on her list.
ADVERTISEMENT - CONTINUE READING BELOW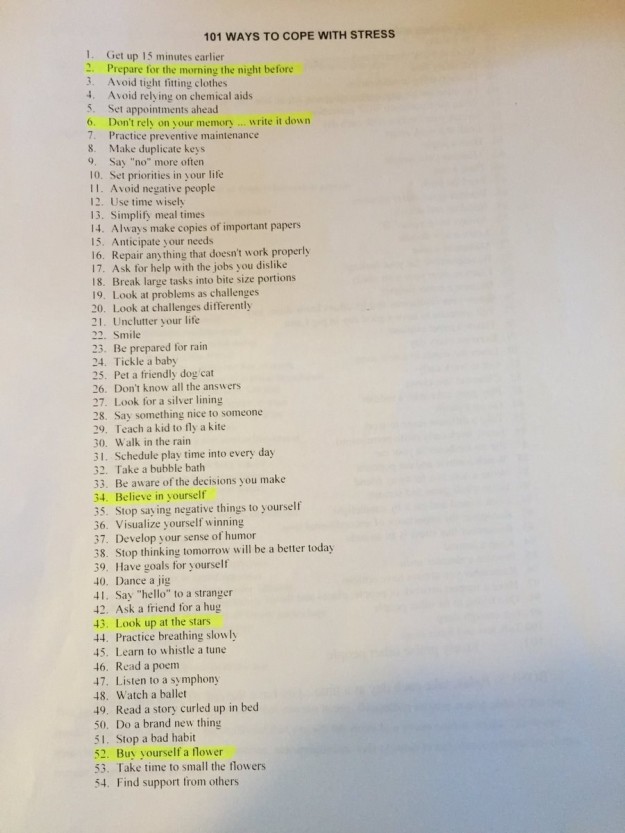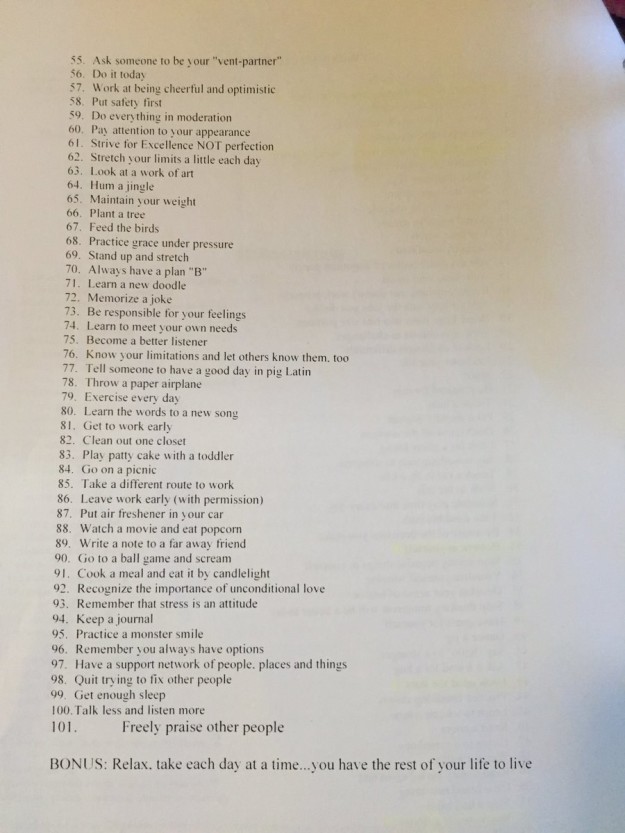 ADVERTISEMENT - CONTINUE READING BELOW
DOUBLE BONUS: "Life's short—too much stress will make it even shorter!" shared Brett when asked if he does any of the 101 things on his list.