We can't count the reasons why you should not be miserable on the day of hearts, because there are just way too many things to smile about, and yes, even if you're single. Exhibit A: your girlfriends. Maybe there's no such thing as forever in the context of romantic love but you can definitely rely on your besties for long-lasting relationships. Celebrate the joys of being with your barkada with these super fun ideas.
1 Go on a shopping spree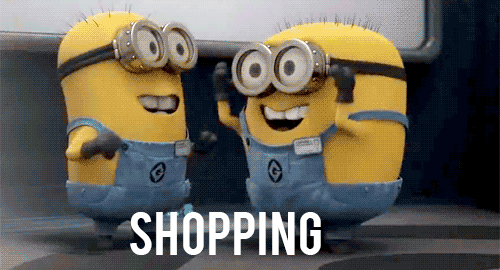 via Giphy.com
Shopping is the universal language for women so it's pretty much on every to-do list for ladies night. How cool would it be to go store hopping with your BFFs? You can try out the latest trends together and even have a second opinion on that dress you've been eyeing on for so long.
2 Get makeovers together!
via Giphy.com
ADVERTISEMENT - CONTINUE READING BELOW
This could be done in the confines of your own home or in the salon of your choice. Play up your pretty features or get a hairstyle you've always wanted to try. Top it off with a mani pedi too. It's empowering to have your girls together and transform your look, not for anyone in particular but just for yourselves.
3 Have a rom-com marathon!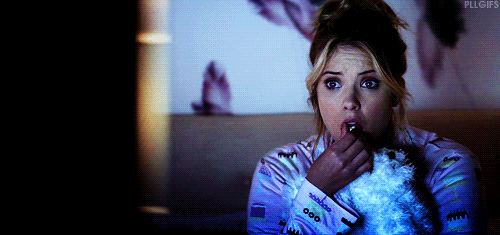 via Giphy.com
Have a swoon-fest to classics like When Harry Met Sally or to tearjerkers like The Notebook. Just because you're riding solo with your bffs, it doesn't mean you have to turn off your kilig-and-starry-eyed switch. Don't worry, you're still allowed to channel your inner romantic.
4 Food trip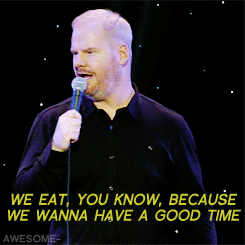 via Giphy.com
Good grub is the way to anyone's heart. Vday is the perfect occasion to give in to those foodie cravings by filling your palate with scrumptious meals and delightful sweets. Make sure to up the stakes with equally stunning ambiances as backdrops for those photos to immortalize the moment with your best buds.
5 Bake goodies at home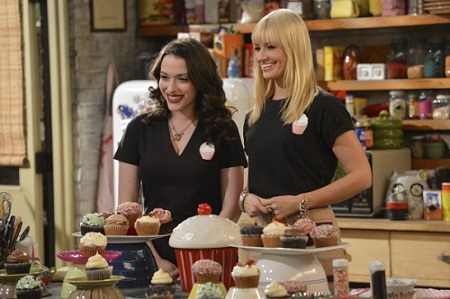 Nothing feels as fulfilling as whipping something up in the kitchen. You'll come to discover that once you try your hand at baking. Surely, the work that comes into making those gorgeous looking cupcakes will feel like child's play. It's double the fun with your girlfriends by your side.
6 Exchange gifts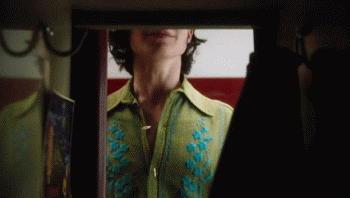 via Giphy.com
ADVERTISEMENT - CONTINUE READING BELOW
The gifts don't have to be grand. It could be small tokens of your appreciation for your squad's companionship. Make sure to add in your own personal touch. They'll appreciate the sweet gesture, really.
7 Embrace the outdoors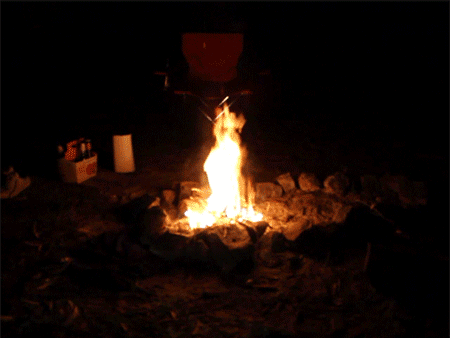 via Giphy.com
You immediately hit two birds with one stone in your barkada bucketlist with this one: road trip and nature tripping. It all looks perfect in our head now. Music blasting on the speakers as you roll down the car windows and sing along into a perfect sunset; then camping out into the cool of the night under a blanket of stars and the warmth of a bonfire while roasting marshmallows. Sigh.
8 Go the artsy mile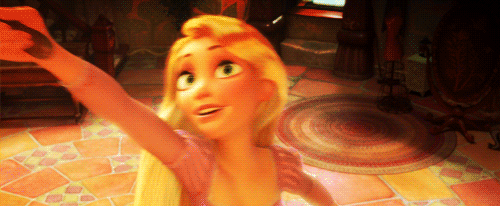 via Giphy.com
It's time to get the creativity flowing and come up with works of art together. Also, why not visit museums close to your vicinity? There are many kinds appreciating the science and the arts. Not only do you get to bond, you gain extra knowledge on the side as well.
9 Test your teamwork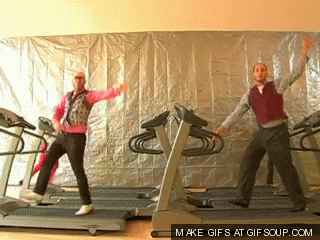 via Giphy.com
There are tons of places where you can have quality time while strengthening your ability to work together with your main squad. Like for instance, simulations of live escape rooms in the form of Mystery Manila or Breakout Manila. And oh, who can forget laser tag?
ADVERTISEMENT - CONTINUE READING BELOW
10 Have a V-day salubong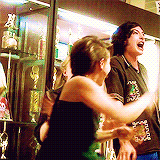 via Giphy.com
Before the clock strikes twelve, organize hugot sessions and belt out your favorite tagos-sa-puso hits on the karaoke machine. A few minutes before midnight, celebrate your bffs by raising your glass to them and having a toast together. Then let the party begin by dancing the wee hours of the morning of the 14th away. Happy Valentine's Day indeed!