Ever since you and your boyfriend or special someone got together, we bet you always look forward to February 14, because we totally do, too! It's that one day of the year where everyone in love gets to celebrate it. But Valentine's Day is already tomorrow, and wait, still don't have plans? It's okay, don't panic! We're here to help you out.
1 Visit the museum.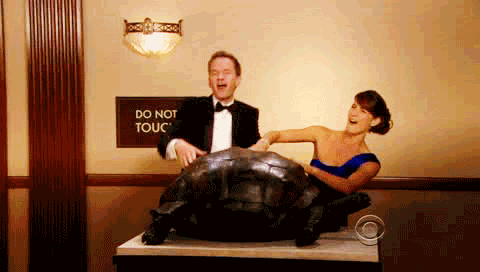 via Giphy.com
For those who love discovering new and interesting things, the museum is the perfect place to spend the day in (especially if you and your boyfriend have never been to one before)! Discuss your interpretations on a particular piece, try to find the art that best represents your love, or, you know, just walk around leisurely and enjoy the works and exhibits! You can discover more of each other's tastes and will definitely have something to talk about the whole way through!
We suggest: The Pinto Art Muesum in Antipolo for extraordinary artworks (it's also a great place to take photos) or make it a fun and educational experience by visiting the Mind Museum in Taguig.
ADVERTISEMENT - CONTINUE READING BELOW
2 Do something active.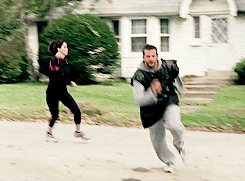 via Giphy.com
Specifically for couples who normally have dates at the mall, restos, or movies, why not try something different? Switch up the heels for running shoes and put down your phones for a whole day of physical activities! Nothing's more exciting than sports—you can even make it a little competition between the two of you to keep the day more interesting!
We suggest: Take out your kneepads and go biking at QC Memorial Circle! Boding plus getting exercise at the same time, how awesome is that? Or you can choose to stay indoors and go bowling in SM Megamall.
3 Go out of town.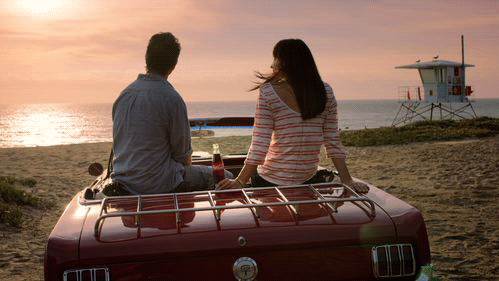 via Giphy.com
It's a lucky thing that Valentine's this year falls on a Saturday! Perfect reason to go on a road trip with your guy and have a weekend adventure together. Relax at the beach, challenge yourselves by going hiking, or take him back to your province and forget about school and stress for a couple of days! Nothing's more romantic than a momentary escape from the busy city.
We suggest: Not going too far away! Check out Sky Ranch in Tagaytay and try all the different activities you can do there (hello roller coasters and ferris wheel plus food trip, and even horseback riding).
4 Book a fancy restaurant for dinner.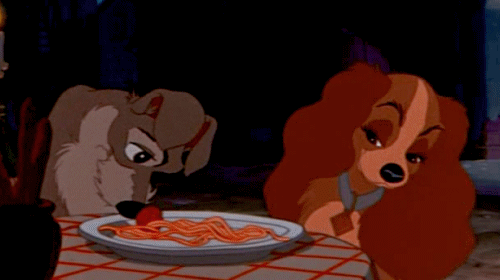 via Giphy.com
What is more romantic than dressing up in your finest dress—and he in his suit and tie— and going out for an extra special dinner date! Choose a special resto for that night (maybe a favorite cuisine?) And spend Valentine's having great conversation over great food with your perfect man!
ADVERTISEMENT - CONTINUE READING BELOW
We suggest: Checking out the selections in the Bonifacio Global City area! There are loads of fancy dinner places to choose from.
5 Unleash your inner child.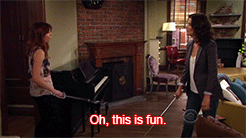 via Giphy.com
In the form of a fun physical activity like laser tag or paint ball! Instead of calling your BFFs, sibs or barkada to play with you, this time call your boyfriend! Valentine's Day doesn't necessarily mean you have to go on a conventional date, in fact it'll be even more fun if you just let loose and have fun, no pressure to be cheesy or romantic!
We suggest: LazerXtreme in Alabang Town Center. Careful not to let the game ruin your fun though—no one likes a sore loser!
6 Give back.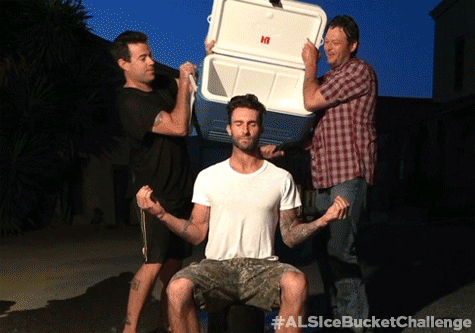 via Giphy.com
The day of love can also mean love for other people! If you and your boyfriend are looking for a more meaningful way to spend the Valentine's, maybe you can invite him to do some charity work with you at your chosen organization, so that not only did you spend the whole day with him, but you get to help others out too!
We suggest: Volunteer at PAWS for all the animal lovers out there. Nothing will melt your heart more than seeing your guy taking care of puppies. Or check out the Heart At Play Foundation where you can help children with special needs, learn how to dance!
7 Enjoy the great outdoors!
via Giphy.com
ADVERTISEMENT - CONTINUE READING BELOW
Instead of cooping yourselves up indoors the whole day, go outside and enjoy the fresh air! Hopefully the day will be clear and calm and you can enjoy each others' company, and have your own whole day to bond and relax with him under the sun and shade of the trees!
We suggest: Try making and flying kites in Luneta Park! It'll be a challenging but fun activity for both of you. Or having a picnic somewhere with a view–bonus fun if you bring your pets along with.
8 Be a local tourist.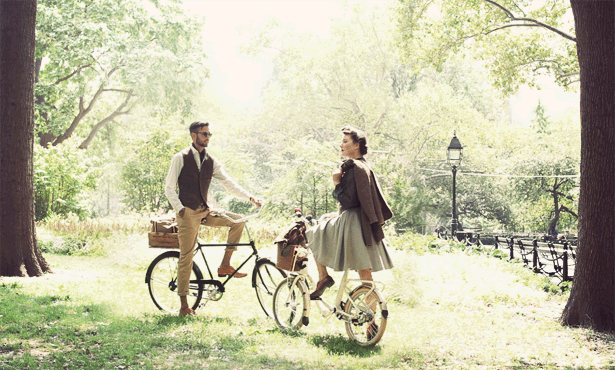 via Giphy.com
For those who are always caught up in school or just always just go to the same malls and hang out
spots, make Valentine's Day more significant by going with your boyfriend to tourist spots or to famous
places you've never been to (that are right here in Manila). Check out Fort Santiago or Manila Bay, or
watch a show at the Cultural Center of the Philippines. If it's something you know you normally wouldn't do, it'll be extra special cause you'll be enjoying your first experience in that particular place, with him by your side!
We suggest: Riding a kalesa at Intramuros. Imagine spending your date, immersing yourself in our
Filipino culture? It'll be fun and educational! You can also check out Art In Island in Cubao and have fun
taking photos and trick shots at the new establishment.
9 Stay at home.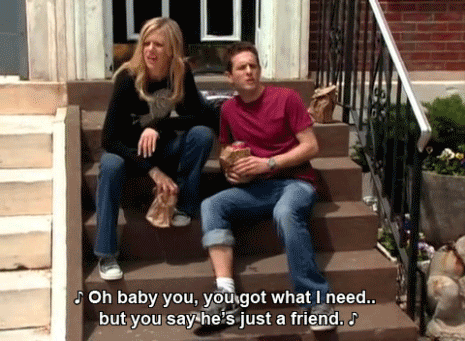 via Giphy.com
If you're more of a homebody, there's nothing wrong with chilling and relaxing at your, or his, own house! No need to dress up fancy again, and there will be no expectations for anything grand or out of this world. You'll just be together in a comfortable environment, and that's totally a great way to celebrate the day of love!
We suggest: Having a marathon of all your favorite films (complete with popcorn and soda), or taking out your old board games or puzzles and feel the true joy of winning or completing the game.
ADVERTISEMENT - CONTINUE READING BELOW
10 Spend time in the kitchen.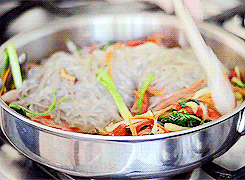 via Giphy.com
Other than stay at home, you can specifically stay in the kitchen! Take the day preparing your special Valentine's meal with your Valentine, himself. The two of you may just discover that you can actually create delicious concoctions together! And maybe you can do it more often even after the 14th.
We suggest: Going all out with a homemade fine dining experience—three courses, complete with candlelight. The satisfaction you get after consuming your hard day's work, will be the perfect way to end a well-spent day! Or have a bake day—cookies, brownies, cake, cupcakes, how fun is it to make the sweetest delectable goodies with the guy you find sweetest?
Of course, no matter where you go or what you do, what matters is that you and your boyfie spend it together and have a good time. No need to pressure yourself to have the most perfect date ever, just have fun and enjoy this special day of love!