Features
10 Things People Who Grew Up With Strict Parents Will Understand
Your parents be like, "Hahaha, NO."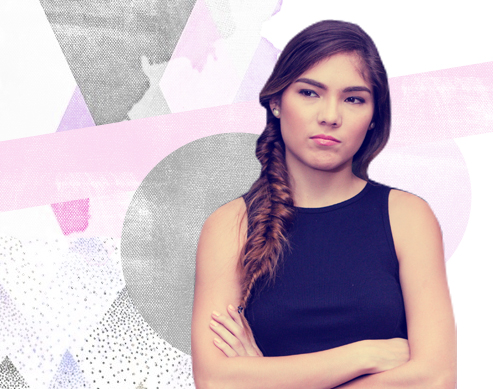 ART Trixie Ison PHOTO Mark Jesalva
We're sure you've had one of those days or times in your life when you have to deal with über strict parents. It can make you really sad sometimes because you have to cancel dates with friends or plans you have with your barkada, but always know that they have their own good reasons for grilling you about where you're going, who you're with, or what time you'll be home. Remember that they're just concerned about your safety and if you're with people who are as responsible as you in case something doesn't go as planned. So don't give them such a hard time about it, okay? Just try to understand where they're coming from... and try to laugh about these things you've expressed via the hashtag #GrowingUpWithStrictParents once in a while.
1 Going out with your friends be like...
"I need their name, address, phone number, social security number, hair color, type of phone case, & shoe size" #growingupwithstrictparents

ADVERTISEMENT - CONTINUE READING BELOW

— meg :) (@fifthharmonslay) July 20, 2015
2 Or this...
#GrowingUpWithStrictParents having to make plans with friends a week ahead of time cuz it is gonna take that long for everyone to be allowed

— Angggg (@ICONiacAngelina) July 20, 2015
3 Or maybe this one...
making your friend ask your parent if you can spend the night because you know they'll say no to you #growingupwithstrictparents

CONTINUE READING BELOW

Recommended Videos

— sugar K (@KCShields10) July 20, 2015
READ: #KapagBumabagyo: Your ~*Feelings*~ Whenever Classes are Suspended
4 Using this strategy when you're asking for permission:
#GrowingUpWithStrictParents always waiting until their ina good mood to ask them to go somewhere

— ♒️ (@ambitious_Jt) July 20, 2015
5 And using your weekends and holidays wisely for going out because this might happen:
#GrowingUpWithStrictParents me: can i go out???? Mom: You just went out last week.

— (ʘ`ωʘ´) (@katrinvnguyen) July 20, 2015
6 Your friends give you what they think is the best piece of advice on how to deal with your parents, and you're like, "Maybe not."
#GrowingUpWithStrictParents Friends: "Just sneak out" pic.twitter.com/mWrVYIWCEF

ADVERTISEMENT - CONTINUE READING BELOW

— FREDDY (@FreddyAmazin) July 17, 2015
7 For when you have guy BFFs.
#GrowingUpWithStrictParents having to save your guy friends under girl names because you weren't allowed to talk to boys. @sarah_lich

— Ariel Anne ☕️ (@ArielAnne69) July 20, 2015
READ: 10 Times You Wished Your Parents Never Discovered Social Media
8 When you still want to stay up late at night on the phone to catch up with your friends or your crush.
#growingupwithstrictparents relatable😅😆 pic.twitter.com/0Qm0ZPOAcJ

— ⚪Jeslyn⚫ (@Jeslyn_12) July 20, 2015
9 Whenever the dinner conversation starts going well until you make a joke. *facepalm*
#GrowingUpWithStrictParents joking about something and end up getting lectured cause they took it seriously pic.twitter.com/iV2Vu3TRIh

— Common Black Girl (@CommonBlackGirI) July 17, 2015
10 When you're hoping their rules change when you turn 18... and they don't.
"Not until you're 18" *turns 18* "not while you're living under our roof" #GrowingUpWithStrictParents

— Freya (@heyfrey_) July 19, 2015
Don't forget to follow us on Twitter @candymagdotcom, Candy Girls! :)
ADVERTISEMENT - CONTINUE READING BELOW
In case you're curious about what kind of jobs are currently available in the market.
For when you're feeling adventurous.
You can spend Happy Hour watching the sunset!
He majored in Civil Engineering and wants to build a big home for his family.
As well as students of state colleges and vocational schools.
Maybe get one for yourself, too?
Looks like Anthony Bridgerton will be the focal point of the new season.
Need a bit more scandal and intrigue in your life?
The four universities have released a joint statement.
Yes, a mainstream romance about two Filipinas falling in love. And it's really good.
Find out what the universe has to say about you.
Some started with zero entrepreneurial experience and knowledge!
From The Candy Bulletin Community