Features
10 Things Only Those Who Grew Up With Chill Parents Will Understand
When your parents have more chill than you.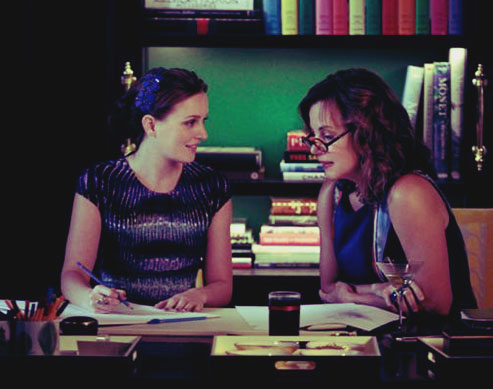 PHOTO The CW
There are your strict parents, but there are also your chill parents. Yup, parents like Regina George's mom in Mean Girls do exist. They're not necessarily cooler than your strict parents, but they just have more chill when they deal with you and your siblings. Wondering if you ever grew up with chill parents? These signs from the tweets in the Twitter hashtag #GrowingUpWithChillParents might help.
1 When they ask you to invite friends over instead of going out, they be like...
"I'd rather have you do things at home than be somewhere that I don't know" #GrowingUpWithChillParents

— pais ♕ (@Paisleymarie_) August 6, 2015
2 But when you do invite your squad to come over, your friends are like...
#GrowingUpWithChillParents when friends come over and talk to them more than you

— Alexandra (@alexandra_apps) August 5, 2015
3 You're so sick and tired (but secretly proud) whenever your friends tell you this.
#GrowingUpWithChillParents "Your mom is so cool..." "I love your mom." "Wanna trade lives?"

— Cheyenne Enwall (@banieboo5) August 2, 2015
READ: #GrowingUpWithSiblings: The 10 Struggles You've Been Through
4 Every weekend feels like a vacay because this happens:
when your parents basically let 8 of your friends live at your house for 3 months.#GrowingUpWithChillParents

— Morgan Danielle Love (@thatmorgangirrl) July 29, 2015
5 Or this:
#GrowingUpWithChillParents Promising friends they can crash at my house even though I havent asked my parents yet

— ૐ Jessica Hathaway ૐ (@CallMeJess11) July 28, 2015
6 You have chill whenever you're at a friend's house because your parents allow you to spend the night with them.
Not having a curfew but they don't want to pick you up late so you end up sleeping at a friends house #GrowingUpWithchillParents

— Ana Mueller (@ClarammAna) July 29, 2015
7 Their only condition whenever they allow you to do what you want:
ADVERTISEMENT - CONTINUE READING BELOW
#GrowingUpWithChillParents being able to do whatever your heart desires & all you had to do was let them know you're still alive

— judy garland (@LoganFalconnnn) August 5, 2015
8 Asking for their permission has never been a problem.
#GrowingUpWithChillParents not having to lie to where& who's gonna be there😂

— Makayla Warnecke (@Makaylaw1999) July 28, 2015
9 That turns out to be your problem sometimes because you're just not in the mood to go out.
#GrowingUpWithChillParents Having to make your own excuses up to why you couldn't go out when they never said no😩

— leah (@leahunderwoodd) July 29, 2015
10 But then most of the time you're like, "Ya$$$!"
#GrowingUpWithChillParents "Ask your mom she always says yes!"

— jordan belfort (@Vinnie_Mannella) July 28, 2015
Know more funny hashtags we should feature? Let us know in the comments or via Twitter @candymagdotcom. :)
These are the styling mistakes you're probably making.
It's the new takeover trend in food.
You might be rekindling an old relationship, but you also wouldn't want to cut ties with other people in the process.
Craving that crispy CLOY goodness?
One college student shares her experience of being a former working student.
The network's franchise is set to expire in March 2020.
It's okay if you don't have life figured out yet.
Stress is short-lived, but your friendship is forever.
Sit back, relax, and get ready to binge!
Here are the different fragrances that the country's leading men wear.
Aside from promoting his new single, "Sasagipin Kita," find out what else is on Darren's mind.
Friendly tip: Don't adjust your introversion just to impress your boss!