Features
10 Things Only Those Who Grew Up With Chill Parents Will Understand
When your parents have more chill than you.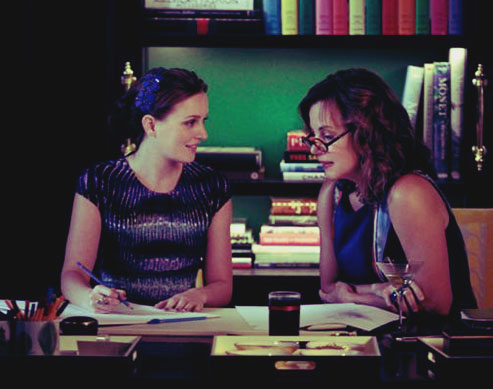 PHOTO The CW
There are your strict parents, but there are also your chill parents. Yup, parents like Regina George's mom in Mean Girls do exist. They're not necessarily cooler than your strict parents, but they just have more chill when they deal with you and your siblings. Wondering if you ever grew up with chill parents? These signs from the tweets in the Twitter hashtag #GrowingUpWithChillParents might help.
1 When they ask you to invite friends over instead of going out, they be like...
"I'd rather have you do things at home than be somewhere that I don't know" #GrowingUpWithChillParents

— pais ♕ (@Paisleymarie_) August 6, 2015
2 But when you do invite your squad to come over, your friends are like...
#GrowingUpWithChillParents when friends come over and talk to them more than you

— Alexandra (@alexandra_apps) August 5, 2015
3 You're so sick and tired (but secretly proud) whenever your friends tell you this.
#GrowingUpWithChillParents "Your mom is so cool..." "I love your mom." "Wanna trade lives?"

— Cheyenne Enwall (@banieboo5) August 2, 2015
READ: #GrowingUpWithSiblings: The 10 Struggles You've Been Through
4 Every weekend feels like a vacay because this happens:
when your parents basically let 8 of your friends live at your house for 3 months.#GrowingUpWithChillParents

— Morgan Danielle Love (@thatmorgangirrl) July 29, 2015
5 Or this:
#GrowingUpWithChillParents Promising friends they can crash at my house even though I havent asked my parents yet

— ૐ Jessica Hathaway ૐ (@CallMeJess11) July 28, 2015
6 You have chill whenever you're at a friend's house because your parents allow you to spend the night with them.
Not having a curfew but they don't want to pick you up late so you end up sleeping at a friends house #GrowingUpWithchillParents

— Ana Mueller (@ClarammAna) July 29, 2015
7 Their only condition whenever they allow you to do what you want:
ADVERTISEMENT - CONTINUE READING BELOW
#GrowingUpWithChillParents being able to do whatever your heart desires & all you had to do was let them know you're still alive

— judy garland (@LoganFalconnnn) August 5, 2015
8 Asking for their permission has never been a problem.
#GrowingUpWithChillParents not having to lie to where& who's gonna be there😂

— Makayla Warnecke (@Makaylaw1999) July 28, 2015
9 That turns out to be your problem sometimes because you're just not in the mood to go out.
#GrowingUpWithChillParents Having to make your own excuses up to why you couldn't go out when they never said no😩

— leah (@leahunderwoodd) July 29, 2015
10 But then most of the time you're like, "Ya$$$!"
#GrowingUpWithChillParents "Ask your mom she always says yes!"

— jordan belfort (@Vinnie_Mannella) July 28, 2015
Know more funny hashtags we should feature? Let us know in the comments or via Twitter @candymagdotcom. :)
It's okay to admit if you're having a hard time doing the one thing you thought you were good at.
All the outfits and props were just things found around their house!
"You wish to know where my true loyalties lie? Not with any king or queen, but with the people."
Kayang-kaya niyo 'to gawin at home.
And it's all thanks to low air and light pollution.
It's part of a dashboard that helps you monitor all the confirmed cases in the country.
With a load of cute behind-the-scenes footage, too!
Choco butternut cravings are now solved.
It was part of a class requirement!
Sadly, there's no law against catfishing in the Philippines.
Think of astrology as a language that helps you feel and be seen.
Franki and Diana are this month's Eye Candy.