Features
10 Things Only Indecisive People Will Understand
The struggle is real!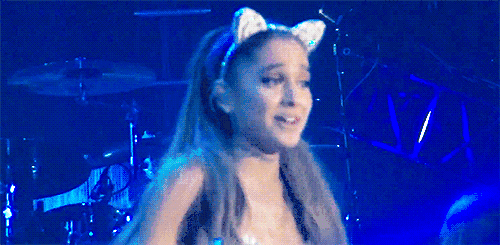 IMAGE giphy.com
For some people, having a lot of choices or opportunities is exciting. The world is your oyster and all that jazz. But for indecisive people, being given a lot of possibilities is perplexing, terrifying, and downright annoying. Read through the list and see if you can relate with any of the items below.
Any situation where choices are involved feels like making a major life decision.
Even if it's just an ice cream flavor or a phone screen wallpaper. 
"Weigh the pros and cons" is alien-speak to you.  
Because it's not applicable to you. Both choices have positive and negative qualities, and what you really want is for both the positives of the two products to be combined in one.
You worry about the one you didn't pick being the better choice. 
And almost always regret having made that decision. 
You pick something and change your mind right there and then.
It only takes a split second!
ADVERTISEMENT - CONTINUE READING BELOW
It would be best if someone made decisions for you, TBH.
That's why you secretly like your bossy classmate even if everyone hates her.
You ask for your friends' opinions, but whenever they say something, you always have a rebuttal.
Nagtanong ka pa!
CONTINUE READING BELOW
Recommended Videos
Sometimes, you make a decision just to get over the feeling of being pressured.
And you immediately heave a sigh of relief afterward.
You feel really pressured when your friends are counting on you to decide.
And most of the time, you unintentionally snap at them because the pressure is just too much to bear.
When you've decided on a dish and are ready to order, but your choice isn't available and therefore you have to pick another one.
It's so much pressure especially if you're at a fast food place and holding up the line.
It's hell for you when you're with someone who's also indecisive.
Especially when you both can't decide on something and she says, "I already decided on the meet-up location. Now you pick the resto."
ADVERTISEMENT - CONTINUE READING BELOW
Got more struggles we might have missed? Share them with your fellow indecisive peeps!
What are other women empowering moments you remember?
Get to know Dani Go in this Q&A with Candymag.com
Netflix's Moxie is all about finding your voice. *Spoiler alert if you haven't seen it yet*
It seems Pasig City residents are eager to work with the LGU!
We take a look at some of the most inspiring fictional women locally and internationally.
'Mom and I have worked so hard to get to where I'm at.'
It's all thanks for their common love for making coffee.
They once received a lot of hate for their dark skin, but they rose above it and are now leading the shift in society's beauty standards.
First of all, you will be laughing so hard with each episode. Surprise!
Some important life lessons...
The frustration is real with these dramas!
From The Candy Bulletin Community