Features
10 Things Only Girls Who Are PMS-ing Will Understand
It's not you, it's your hormones.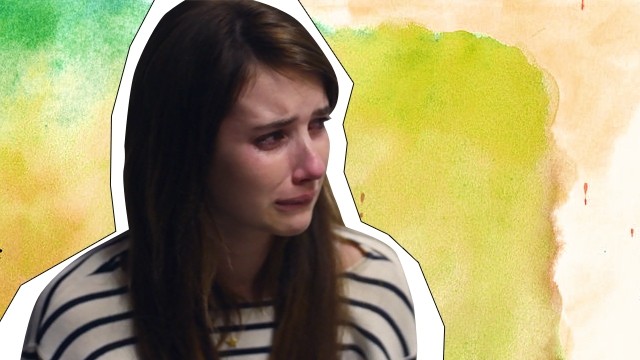 ART Trixie Ison PHOTO Tribeca Film
There are just moments in a girl's life when you can't explain why you feel the way you do. Moments when you feel like isolating yourself from everyone, when you feel like finishing an entire pizza alone, or when you want to cry out of nothing. Okay, before you hit the first person you see in the head, know this: It's not you; it's your hormones. Yep, it's THAT time of the month again, the horrible time before you get your period. Hallo, pre-menstrual syndrome, nice to meet you and your these rollercoaster of emotions again.
You cry over the smallest things—like your favorite food falling off your finger right when you're about to put it in your mouth or Niall changing his hair color to platinum blonde. Why do things like these even happen?!

You crave for carbs every. Second. Of. Every. Day. *upsizes regular fries to BFF fries*

Then you cry after eating too much in one day, because you know it's bad for your health. #regrets

Your heart feels like bursting after an entire day in school because you needed to stop yourself from breaking down because you're just too tired of everything. *attempts to flip table*

You just don't want to see anyone.

But when your friends don't text you after you've all gotten home safely, you're sooo angry at them already. Geez, don't these peeps know how to say good night?!

You hate all of your clothes because suddenly, they all look ugly and outdated to you and you're just so sick of them.

You notice the smallest things in your body. Why is there a dark spot on your forehead?! Ohhh, that's your mole pala.

You just want to drop everything and move to another planet. So you don't have to deal with people.

You feel like screaming whenever someone asks you if you're okay. You are obviously not. Why do they even have to ask?! And just so they know, you're not going cray. You. Just. Have. A. Lot. Of. Feelings. *sobs*
PMS-ing real bad? We have a few dishes that will not only make your tummy feel satisfied, but will also combat that dreaded PMS.
Sometimes, no matter how hard you try, some people just won't vibe with you, and that's totally fine.
Have you tried the #ComeAroundMeChallenge?
The cheerleading docu-series is a phenomenon.
A lot of them are dirtier than a toilet seat.
The kind of wholesome content we all love to see.
Being away from each other teaches you to cherish every moment together even more.
Your Moon sign is all about your most intimate feelings, fears, and desires.
Gotta stay cool, fresh, and iwas pawis.