Features
10 Things Girls Obsessed with Gift Wrapping Know to be True
Is it your dream to work at the gift-wrapping counter of a department store? Then everything on this list should make sense to you!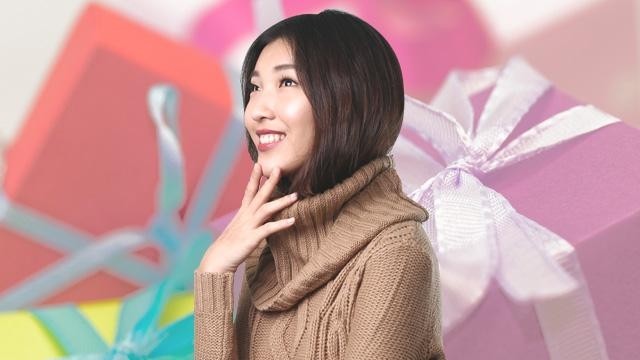 IMAGE Majoy Siason
Do the words twine, washi and kraft paper excite you like no other? If so, then these ten things will ring true to the gift-wrapping-obsessed Candy Girl in you!
It pains us to just put presents in a gift bag!
So, we refuse to use gift bags. Well, at least we try our very best. Unless we DIY the gift bag, with paper we designed or made ourselves, we feel like we've angered all the gift-wrapping gods.
Something as simple as your name on a gift tag can give us anxiety.
As we're tying off the baker's twine, we're thinking of the best way to tag your present. Do we take a stab at calligraphy, use alphabet stamps or whip out our old-school typewriter? Really, we can never quickly decide.
We know that when it comes to using tape, it should like you didn't use any!
When it comes to wrapping presents, let's just get something clear. (Pun intended!) Double-sided tape at best, clear magic tape at worst. Washi tape if you want to be fancy!
ADVERTISEMENT - CONTINUE READING BELOW
When it comes to all the wrapping tools and materials, we can't stick to just one kind of anything.
Ribbon? We've got curling, satin, fabric, poly, wired, or grosgrain. Wrapping paper? Houndstooth print, gold stripes, shimmery silver, handmade recycled paper, or kraft. Cutting tools? Scissors, blade, or the best invention yet, the no-blade gift wrap cutter.
CONTINUE READING BELOW
Recommended Videos
When we receive beautifully wrapped presents, we immediately trace back the tutorials and inspiration for the wrapping!
Sorry, we just can't help it! We've absorbed everything we've seen on Pinterest, Craftgawker, Youtube, WeHeartIt, Tumblr, and Instagram. It's as if we have a catalog of gift wrapping ideas in our head.
We keep a secret checklist of wrapping achievements we've unlocked!
There are a few things that truly delight us wrapping-obsessed crafters. Cutting kraft paper to the exact dimensions without measuring. Wrapping an oddly-shaped present. Best of all, tying that perfect bow.
We'd visit Japan, if only to watch presents being wrapped at their department stores.
We've watched that Japanese Department Store gift wrapping video over a million times. You know which video we're talking about! No measuring. Barely any tape. #Goals.
ADVERTISEMENT - CONTINUE READING BELOW
We're guilty of hoarding up wrapping paper, but end up never using them!
Yes, we drool at the sight of beautiful gift wrappers. But for whatever reason, we always find ourselves gravitating back to the basics. We can't resist kraft, parchment, newspaper or butcher paper. We just go crazy on the embellishments! Twigs, candy canes, and pinecones. We've tried them all.
We know you shouldn't judge a book by its cover, but we do judge a present by its packaging.
We know that when it comes to gifting, it's the thought that counts. We also know that thought-out, handmade, personalized, customized wrapping is the best way to make the thought count even more.
Christmas is our favorite season!
We complain about the sheer number of presents we need to wrap during the holidays, but really, we're just masking how excited we are to get our hands on our washi tape stash and rolls of burlap string!
ADVERTISEMENT - CONTINUE READING BELOW
Think we missed anything on the list?
These legless seats make great accent pieces for small spaces.
Give these films a try as you move through this stage in your life.
Some had college majors totally far off from music.
The result is absolutely hilarious!
For that authentic overexposed + grainy effect!
Like most fashion enthusiasts, Lexy dreamt of making her own clothes.
Your dye job will be your little secret!
The construction of her new house will start this year.
It all comes down to figuring out the best ways to style a crop top that best serves your physical features.
From The Candy Bulletin Community