Features
10 Struggles Only Students Working on Their Thesis Can Understand
"Kamusta thesis?" *TRIGGERED*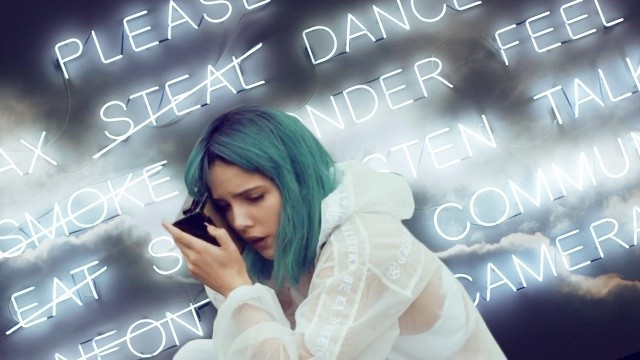 IMAGE Capitol Records ART Clare Magno
We know you should be writing your thesis right now but why don't you take a sanity break (you deserve one!) and read about the collective struggle of all students working on their thesis?
You are down to the last few months of college but if you think you can leave this place unscathed, think again. There's still one final obstacle standing between you and that diploma, your undergraduate thesis. We know you've already heard hundreds of horror stories about this dreaded graduation requirement and you might be dying from your own thesis right now, but don't give up just yet. The journey to having your thesis bound may be long and hard and tiring, but it will be so worth it in the end, we promise you.
"How's your..." CAN. YOU. NOT.
Hearing someone ask about how your thesis is going makes you want to cry on the inside. It's even more painful when they drop the "I'm almost done" bomb on you when you're not even halfway through the whole thing.
ADVERTISEMENT - CONTINUE READING BELOW
You are not writing your thesis if you are not stress-eating.
A graduating student's diet includes carbs, carbs, and more carbs. Bread is life when it's 3AM and you still have a pile of books you need to read for your RRL.
CONTINUE READING BELOW
Recommended Videos
You absolutely hate how your thesis requires you to give up your social life.
You already have a text template that says "I'm sorry but I'm writing my thesis. I will have my life back in approximately __ days" so it's easier when your friends invite you to hang out.
You get nightmares about your deadlines.
You're confident that you put the "PRO" in procrastination but you know that your thesis is something bigger than your cramming powers.
You have mental breakdowns on a daily basis. 
"I'm good. I haven't slept for a solid 83 hours but yeah, I'm good." You will have days when you'd feel (and even look like) a zombie. It's part of senior life. Embrace it. With open arms.
ADVERTISEMENT - CONTINUE READING BELOW
Breathing air makes you feel guilty because you should be working on your thesis.
You miss the days when you don't have this monster a.k.a. your thesis breathing down your neck and stressing you out 24/7.
You're on to your nth draft and still aren't sure what you're trying to say.
"HOW do you thesis?" "Am I doing this right?" Don't beat yourself up! Feeling lost will be a constant feeling while writing your thesis. It's a good time to remind yourself that when the going gets tough, it's okay to seek help.
When the thesis gods punish you by letting your laptop crash and burn.
Your laptop is bound to crash on you while you're trying to beat a very important deadline. Don't let it succeed in bringing you down by always making sure that you are saving your files. Put everything on Google Drive, please! Nice try, thesis gods, nice try.
ADVERTISEMENT - CONTINUE READING BELOW
You have developed an unhealthy relationship with caffeine.
"I don't drink too much coffee kaya!" *left eye twitches* Go easy on the caffeine girl! It's still your duty to take care of your health even if your thesis has taken over your whole life.
Friends who proofread your drafts hold a special place in your heart
Friends who volunteer to go over your work are gifts from the heavens above. Make sure that you return the favor when you have the luxury of time!
See? You are not alone in your struggles. Draw courage from your batchmates who are going through this challenging time with you. Motivate and inspire each other to push until you all reach the finish line together. You are almost there, Candy Girl; rest if you need to but you must never quit. We are rooting for you!
The acting world almost missed out on these multi-talented gems.
From familiar faces to old rich scions, here are the rich kids you should know.
It'll be available on Netflix.
P30,000 is a huge amount!
It's also a fundraising campaign that already surpassed its goal amount.
Plus, other interesting things you might not know about her.
Make your plantita dreams come true while hustling.
The solo artist talks about the importance of collaborating and teamwork.
Athletic brains and academic brawn in one complete package
Proper planning and online hunting are ~key~.
From The Candy Bulletin Community