Features
10 Signs You're the Sue Ramirez of Your Barkada
Apart from being ultra talented, that is.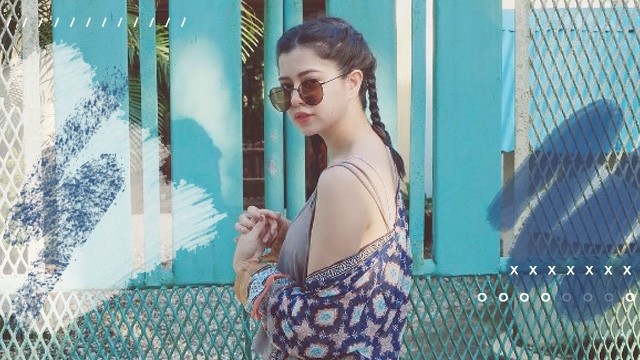 IMAGE Sue Ramirez | instagram.com/sueannadoodles
Just when people think they've got you all figured out, you surprise them with a witty remark, a silly post, or an unbelievable act. So much so that they liken you to Sue Ramirez. If you're not sure what to make of that comparison, read through our list and decide for yourself. We're positive you'll be thanking them!
You're admittedly cray.
ADVERTISEMENT - CONTINUE READING BELOW
And that's what makes you even more special.
You don't have room for negativity in your book.
You make an effort to look the other way or shake it all off whenever it hits you.
You can easily pull off being glam...
ADVERTISEMENT - CONTINUE READING BELOW
...and girly, and hot, and pretty...
...Even if you're really one of the boys...
...and are down to doing whatever they're up to.
You love the water.
ADVERTISEMENT - CONTINUE READING BELOW
In fact, most of your vacay pics are either sunbathing at the beach or swimming in a pool.
You welcome criticisms with an open mind.
Because 1) people having opinions about you is unavoidable, and 2) malawak ka mag-isip.
You're a big fan of OPM.
ADVERTISEMENT - CONTINUE READING BELOW
Chito Miranda, Raymund Marasigan, Franco Reyes...you've all had your pictures taken with them even during the times you feel shy about doing so.
You're a silly person deep down.
People have given up stereotyping you because you just couldn't fit into one mold.
You're all about forgiveness.
ADVERTISEMENT - CONTINUE READING BELOW
Even with your tough/edgy exterior, which makes you all the more likeable.
Your best friend is your total opposite.
You absolutely have no idea how or why you became besties, but one things for sure: you're totally grateful for having each other in your lives. 
What if CLOY is really based on a Pinoy teleserye?
Have you tried this internet-famous drink?
The local brand has partnered with charity organization Give PH to help with the donations.
If you're desperate for a cut, YouTube is your best friend.
She recently sang it again during an Instagram Live with husband Taylor Goldsmith!
They also had a short jam session!
"I was genuinely afraid I would die, because that is what it felt like."
If you haven't already picked up on that.
It'll be just like the good, old days-except now, you can watch it any time, anywhere.
Molo has since posted his public apology online via Instagram stories.