Features
10 Signs You're the Alexa Ilacad of Your Barkada
Not counting the fact that you also have a "Pakipot, Suplado" in your life.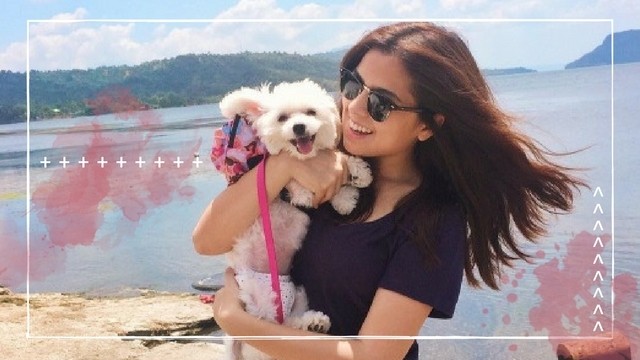 IMAGE Alexa Ilacad | instagram.com/alexailacad
Vlogging, singing, and acting aside, these are just some of the things that prove you and Alexa Ilacad are basically the same person.
You like to keep things organized.
Especially your growing makeup collection!
Pistachio is your favorite ice cream flavor.
And possibly your fave after school snack, too.
You like making food.
Whether it's for your friends or for your feed.
You can't even with clowns.
Forever in fear.
Wednesday Addams is your spirit animal.
You can literally go from sweet to gothic in a matter of minutes.
You're an angel for dogs.
No wonder they love you so dearly.
You're a makeup junkie.
As if it weren't obvious enough.
Math got you like...
But you know it's got nothing on you.
Your procrastination game is strong.
If you can't beat it, do nothing about it, right?
You're not afraid to admit when you're having a hard time.
And you just make fun of yourself and the situation.
\\\\\\\\\\\\\\\\\\\\\\\\\\\\\\\\\\\\\\\\\\\\\\\\\\\\\\\\\\\\\\\\\\
Get the latest updates from candy!
subscribe to our newsletter!
////////////////////////////////////////////////////////////////
You don't even have to leave the house!
From digital art to photography to mixed media, Filipino artists show that creativity is never lost in our people.
Skip a makeup step with these beauty goodies!
Take pretty notes and study effectively with these tips!
Wait for a love like this. A love that is good to you, for you.
Are you up for this challenge?
Can't wait to see the actual gowns!
The up-and-coming musicians and childhood friends talk about their music, creative process, and why it's important to be woke.