Features
10 Signs You're Actually a Mermaid
Summer is 365 days.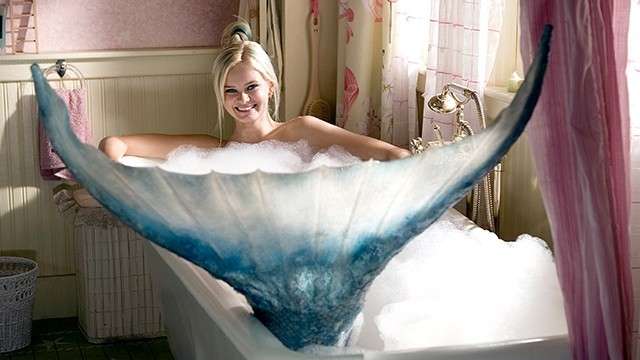 IMAGE 20th Century Fox
Summer has officially rolled in, and a lot of people are at the beach living the mermaid life. It's not like you're missing out though because you live and breathe mermaid. Here are the signs.
You love the water. Duh.
Whether it's the ocean, pool, or even just the shower, you love being around it.
You have ace swimming skills. Double duh.
In fact, you've won a ton of medals because of it.
You're almost always at the beach.
Say, two weekends in a month (if not every weekend).
You photograph well underwater.
None of the awkward underwater poses for you. Heck, you can even open your eyes without wearing goggles.
You're very clumsy.
Things aren't just the same underwater and on land.
You've mastered getting out of the water with perfect hair.
It never sticks to your face like it does on mortals.
You can't speak in front of your crush.
Although not literally like Ariel.
You talk to animals with no shame.
It just comes naturally to you.
You have a seashell bra and a mermaid tail.
Whether it's a blanket, swimwear, or a phone case.
You don't like wearing pants.
Underwear > pants
How many of these signs did you find relatable?
Carlos Yulo, Filipino gymnastics superstar, comes from humble beginnings.
Knowing how to operate a vehicle is a good ~adulting~ skill to have.
Tom Riddle's diary not included.
They even beat this generation's music legends Taylor Swift and Ed Sheeran!
"You both acknowledge that growing individually doesn't mean growing apart."
Wait... she has a sister?!
Even the optional plastic bags in supermarkets.
"She's like my sister," Jacob shares.
Not too keen on blinding your prof with a very extra highlight? This Claudia Sulewski-approved trick might help.
GLG holds various workshops for the different aspects of comic making, like writing, storyboarding, drawing, coloring, and paneling.
Merry Christmas, K-drama fans!
The official opening of the 2019 SEA Games was graced by none other than Filipino Olympian gold medalists we used to read about in grade school textbooks!