Features
10 Signs You're a Control Freak
Frazzled when things don't go your way? We know how you feel!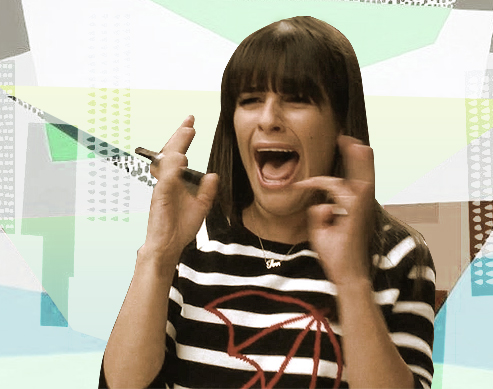 ART Trixie Ison
Being a control freak is both a blessing and a curse. The intense desire to get everything right sure gives you the motivation to always work hard and be on top of things. But at the same time, being a control freak can be pretty stressful and exhausting. Even the perkiest Energizer Bunny can run out of fuel, too!
Do little changes in plans frustrate you? Do you always end up taking the lead forgroup activities? If so, you might just be a control freak. Check out the other signs we listed below, and see where you fit in.
1 You always want everything to be perfect, and if it isn't, you go crazy.
It especially frustrates you when you did everything according to plan, but something out of your control happens.
2 You always need a definite answer even in situations wherein a definite "yes" or "no" is impossible for someone to give.
ADVERTISEMENT - CONTINUE READING BELOW
You just can't sleep because of this!
3 You're a big fan of to-do lists, calendars, reminders, and alarms.
You also like different colored pens, post-its, and organizers, as if you don't have enough items to get your life in order.
4 You always get picked as the leader of the group.
CONTINUE READING BELOW
Recommended Videos
Plus, you feel the need to check up on every one of your teammates for their progress.
5 You're the one who plans everything when you go out of town with your friends.
Even pee breaks should be scheduled!
6 You always want to be in on every conversation.
You need to know every little detail about every single discussion you and your friends have, so you can always give your opinion.
7 You're competitive and an absolute workaholic.
You like to burn the midnight oil for major exams and go the extra mile for any schoolwork big or small.
8 You like to give unsolicited advice because, you know, you always have ideas to make things better.
ADVERTISEMENT - CONTINUE READING BELOW
You're only trying to help!
9 It's natural for you to correct grammar, spelling, or information in the posts of people in your social media.
You're doing them a big favor by correcting their mistakes.
10 All your things are neatly organized.
Your books are arranged by author, title, or genre. Your clothes and shoes are grouped by color. All your containers are properly labeled.
Got any more examples of your control freak tendencies? Leave a comment down below or tweet us @candymagdotcom!
Students from 21 different countries also participated.
From fashion designers to models
March isn't off to a great start for K-pop fans.
This meaningful and now-viral song has quite the story!
Here's how you can apply.
Yup, a million girls would really kill for this job.
They have unique beverages you won't see in most coffee shops.
These organizations strive to raise awareness and initiate change in their various advocacies.
We love the cartoony details!
Here's the story behind FASH.
From The Candy Bulletin Community