Ahh, the '90s. It was an era where technology was slowly yet surely becoming a part of our daily lives and everybody was making a statement whether it was through the genre of music they listened to or the style they chose to wear. The '90s was definitely a bright and colorful era. And in honor of #FlashbackFridays, we suggest you bring out the old school girl in you, dig out that Tamagotchi game you've stored away for years, and see if you're really the '90s kid you think you are!
1 You know your boy bands.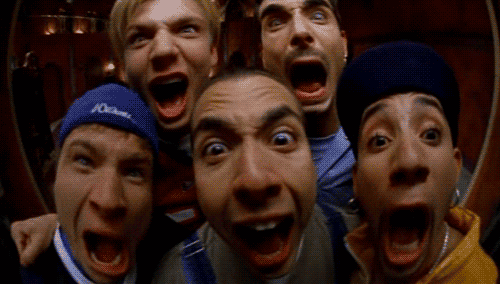 via spacecadet.tumblr.com
ADVERTISEMENT - CONTINUE READING BELOW
From A1 to Backstreet Boys and 'N Sync, you loved listening, singing, and dancing along to these adorable, fresh-faced stars of the '90s. Rows and rows of posters covered your room's walls as you lip-synced to their songs. '90s boybands definitely knew how to make your heart swoon!
2 You also adore your girl groups.
via realitygifs.tumblr.com
ADVERTISEMENT - CONTINUE READING BELOW
...and you wished you could have been part of one. Similar to the boy bands, you sing their songs tirelessly at the karaoke, at a sleepover, or even when you're all alone in your room. Before EDM, boy bands and girl groups dominated the airwaves. Sure, house music is fun to dance to but nothing beats the cheesy, bubblegum-pop sweetness of '90s music.
3 You haven't thrown away your cassette tape collection.
via giphy.com
ADVERTISEMENT - CONTINUE READING BELOW
Before the age of Spotify and digital download, music came in hard copies. You're not a real '90s kid unless you had your own cassette player or boom box to pop your favorite artist's latest album or your sweet mix tapes in. Recording your favorite songs on the radio and putting them on tapes to give to your friends (or crush) was one of the coolest gift ideas back then, and it's still a good idea now!
4 OR your VHS tapes.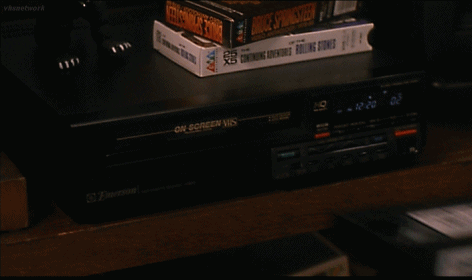 via giphy.com
ADVERTISEMENT - CONTINUE READING BELOW
Sure Snapchat records some pretty funny memories and anecdotes, but VHS was the real deal back in the '90s. Your family recorded and kept all of your best memories, such as weddings and birthday parties, in these big, bulky VHS tapes. The fun part included naming them using markers and storing them along with your increasing collection of valuable memories. Just like cassette tapes, VHS rentals were also a big thing in the '90s, especially if you missed a movie's premiere at the theaters.
5 You used to own a Tamagotchi, Gigapet, or Nano Baby.
via giphy.com
ADVERTISEMENT - CONTINUE READING BELOW
Kids these days won't be able to experience the fun of having one of these colorful Tamagotchi games in their pockets. These virtual pets were a must for every kid growing up in the '90s. They were compact, colorful, and the best part is you don't need Wi-fi to play it!
6 You couldn't stop playing video games.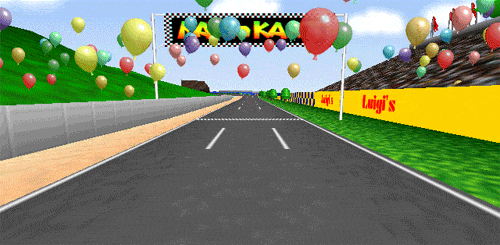 via positivevibrations.tumblr.com
ADVERTISEMENT - CONTINUE READING BELOW
Famous '90s video games like Pokemon, Street Fighter, Final Fantasy, and Mario Kart kept your eyes glued to the TV screen and your mom complaining about your lack of Vitamin C exposure. You brought your friends over and battled each other, bringing out each other's competitive side.
7 You still prefer the old Nickelodeon shows.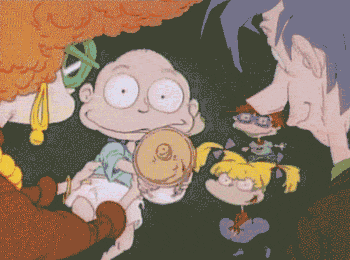 via dailankifki.tumblr.com
ADVERTISEMENT - CONTINUE READING BELOW
You couldn't wait to get back home in time for your favorite Nick shows like Rugrats, All That, Kenan and Kel, and Hey Arnold!.
8 You've always wanted to be part of a game show.
via giphy.com
...or know what it feels like to get slimed out of nowhere. These shows had your blood pumping and wishing you were there to compete against these lucky kids who got to bring home the grand prize. Even if you don't win, game shows were definitely part of your '90s TV show list.
ADVERTISEMENT - CONTINUE READING BELOW
9 You invest on film and Polaroid cameras.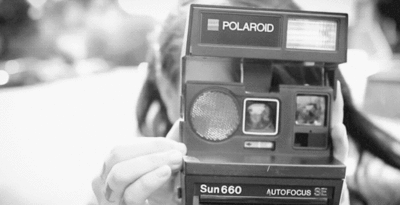 via giphy.com
Smartphones nowadays may have photo editing apps to make you look 10 times better, but the whole process of taking pictures with film and polaroid cameras is something you miss and want to invest in. Even if the film's quality isn't perfect, the authentic, vintage effect of these old cameras beats all photo editing software out there.
ADVERTISEMENT - CONTINUE READING BELOW
10 You loved the comfortable '90s fashion.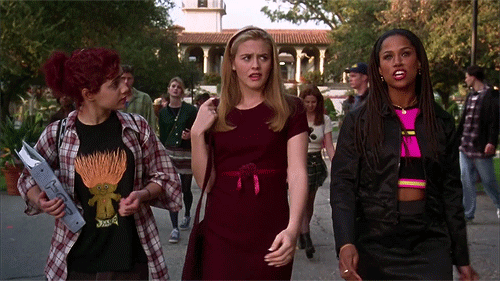 via giphy.com
Whether you went for a more laid-back look with baggy jeans and loose vintage shirts or you preferred the neat, made-up, preppy look with plaid skirts, sweaters, and lots of hair accessories, you could tell a lot about a person with the kind of '90s fashion they wore.
ADVERTISEMENT - CONTINUE READING BELOW
Can you relate? Just tweet us @candymagdotcom or leave a comment below! We love hearing from you.