Features
10 Quotes to Inspire You Before the UPCAT Exam
Let these inspiring words help you conquer that exam!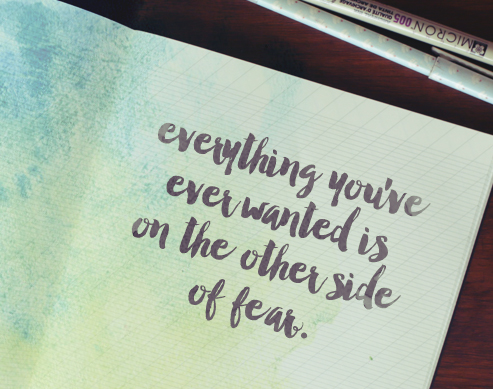 ART Trixie Ison
1 All our dreams can come true if we have the courage to pursue them.
Don't let fear stop you from reaching for your goals. Everything is possible if you just believe in yourself. Remember that a little bravery goes a long way!
2 I have it within me right now, to get me to where I want to be later.
You are capable to take on any challenge that comes your way. Learn how to harness your own strengths and you'll be unstoppable.
3 Everything you've ever wanted is on the other side of fear.
Believe you can do it, believe that you deserve it and most importantly, believe that you'll get it. Always decide that you want it more than you are afraid.
4 The only limits in life are the ones you make.
Don't lose hope even when things get difficult for you. You never run out of chances to try again, always remember that.
ADVERTISEMENT - CONTINUE READING BELOW
5 Believe in yourself and all that you are. Know that there is something inside you that is greater than any obstacle.
Be confident. You have done your best to prepare for today and you are guaranteed to thrive!
6 Always believe something wonderful is about to happen.
Being optimistic can't do you harm. Stay positive and believe that amazing things are meant for you. Harness the law of attraction Candy Girls!
CONTINUE READING BELOW
Recommended Videos
7 Doubt kills more dreams than failure ever will.
Never doubt yourself. You should be your #1 supporter. Always allow your dreams to be bigger than your fears.
8 I am not afraid. I was born to do this.
A "can do" attitude works wonders, trust us. Whenever you get scared, drive your fears away with a positive outlook.
9 It always seems impossible until it is done.
Never ever quit! You will have no regrets if you live your life without fear and doubt. Think of the UPCAT as just another obstacle you can conquer.
ADVERTISEMENT - CONTINUE READING BELOW
10 Make today count. You'll never get it back.
Do your best and give the exam your all. One day you'll look back and you'll be glad you gave your 100%. Seizing today will save you from regrets in the future.
His tweets are forever benta!
Big Boss is back-now as a pilot slash space debris salvager and a lawyer slash Italian mafia consigliere!
She found out about the casting call through Facebook.
Their songs are perfect for days when you need a little pick-me-up!
It's a local pottery studio located in San Juan.
The three movies are filled with them!
Here's what you need to know.
Plus, other things to know about the content creator and entrepreneur.
It comes in three different colors!
Professionals in data science and analytics are in major demand in the Philippines.
From The Candy Bulletin Community