Us girls have a different level of understanding for each other. We go through mood swings together, get shady and crazy together, and when we say fun, 90% of the time we talk about the same kind of fun. So here's to us, ladies, who go hand-in-hand through life's up and downs together.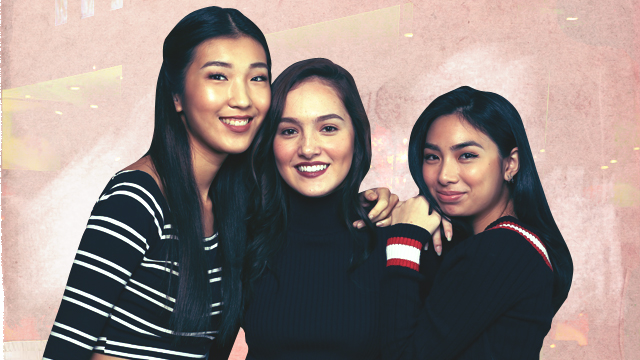 ADVERTISEMENT - CONTINUE READING BELOW
Here are 10 things you can screencap and share with your besties in your Viber or Facebook Messenger group (admit it, you have one!), and laugh about all the crazy things you've done together.
Getting up after breaking down is always the hardest, but also the best time to be with our loved ones.

I hate being a girl because sometimes you literally just break down and it takes you a while to pick yourself up and get yourself together.

— Addi Cate (@AddiCate14) January 22, 2016

Removing the makeup we've put so much effort into at the beginning of the day is just heartbreaking. Most of the time it's just exhausting also.

My least favorite thing about being a girl is being cozy in bed, but having to get up to wash off my makeup. 😪😒

— C. (@Sar_uhh_cee) January 13, 2016

We feel a bit nostalgic about our younger days mostly because of this:

via itsastridfrank.tumblr.com

ADVERTISEMENT - CONTINUE READING BELOW

We feel our weakest right after applying nail polish on our fingernails.

"A woman is only vulnerable when her nail polish is drying, and even then she can still pull a trigger."

— Coffee&Lipstick (@jenna__london) January 21, 2016

This is one of the top reasons why we long for the day to end, and the reason why weekends are sooo fun:

via angelvampiredoll.tumblr.com

ADVERTISEMENT - CONTINUE READING BELOW

The surefire way to know that our friend is a keeper is when they do this:

The moment we act shady means we saw something we shouldn't have seen.

On most days, this is how we really plan our #OOTDs:

This is definitely one of our simplest joys in life:

ADVERTISEMENT - CONTINUE READING BELOW

When moments like this happen, we suddenly transform into the clingy best friend:
Know more memes we can all relate to? Share them with us in the comments. We always love hearing from you. :)