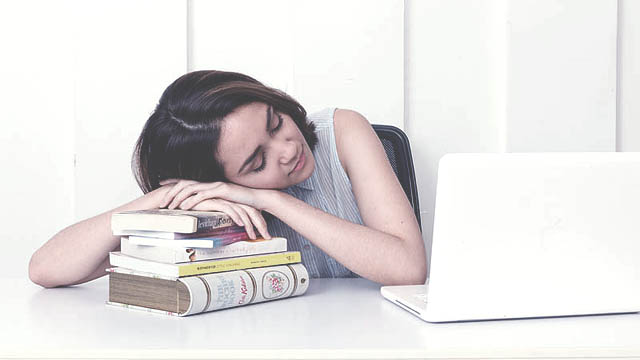 Christmas break is almost here and while some of us are busy shopping for gifts and planning for our Christmas parties and gatherings already, there are still a ton of us who are also busy finishing things before the long vacation finally comes in. Students, for example, have to go through finals week first before finally getting the break they want or if not, finishing papers and school projects that should be in by the time classes take a break. To help you get through this month, we've rounded up a few hilarious things about this time of the year so you can get by with some laughs. Don't worry, Candy Girls, it's all going to pay off.
1 First of all, this: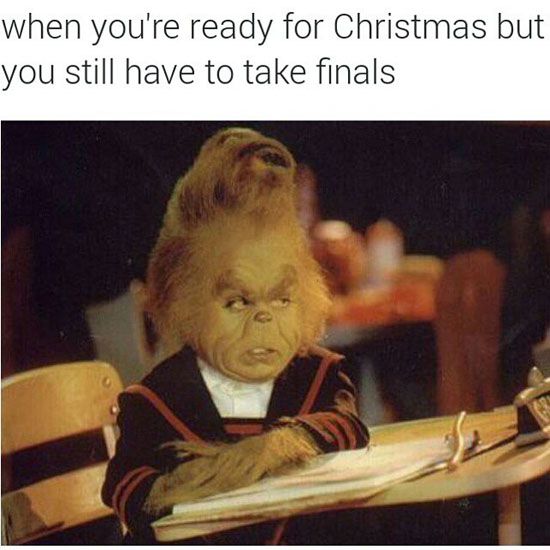 via Pinterest.com
2 When you go take your test and you find out it's enumeration or worse, essay. Why, god, why.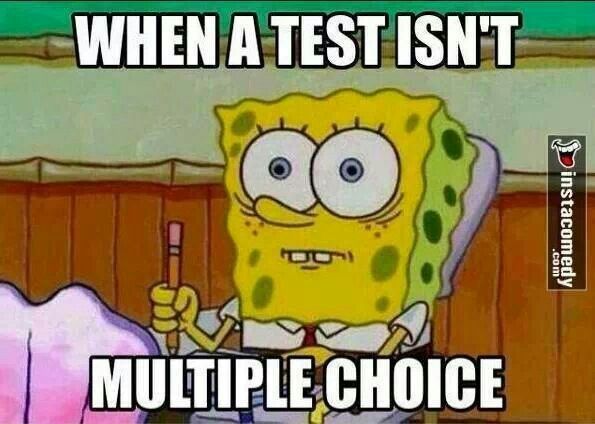 via Pinterest.com
ADVERTISEMENT - CONTINUE READING BELOW
3 But when it's multiple choice, your teacher just has to do this.
4 Don't even get us started with all the papers we have to finish.
5 What happens to us every. Single. School. Year.
Syllabus week vs finals week pic.twitter.com/i0myCKY53E

— Student Problems (@FactsOfSchool) December 9, 2015
6 That one time you actually have motivation to do your homework, this happens. *studies for two minutes, takes a break for one day*
7 There's this constant fear of this happening when you check your grades:
Talking to my professors like ... #FinalsWeek 😪 pic.twitter.com/821ZWHF1O9

— Sorry Not Sorry (@X_Zayyy) December 7, 2015
8 Every morning looks like this because you only had two hours of sleep. #strong
Finals week about to be like https://t.co/SuDdmszmHp

— PuppyBF (@puppyboyfriend) December 8, 2015
9 When test day finally comes, all you have is your bravery because that counts, right?
Studying for a class you didn't understand all semester... pic.twitter.com/Zf9cpuuhbS

— carley sokol (@carleysokie) December 9, 2015
10 When finals week (or weeks) is finally over, you're both relieved that you can finally take a rest and stressed because you don't really know if you're going to pass the test. ¯_(ツ)_/¯
You can do this!