It takes a lot of guts to be brave. Getting out of your comfort zone is never an easy task. Being fearless is not something we're born with either. Believe it or not, it will take a lot of time and some getting used to before reaching that point. Taking baby steps is a good place to start because it's habit-forming. Eventually, you'll get the hang of it and transform into that dauntless Candy Girl you should be a.k.a. the best version of you. Then soon enough, it will become as natural as breathing. Here are the 10 little brave things you should start doing now:
1 Go on a social media detox.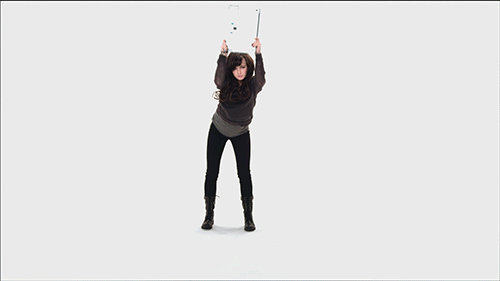 via giphy.com
ADVERTISEMENT - CONTINUE READING BELOW
We're officially in the day and age where we can't stand a minute without checking our Twitter, Instagram, and Facebook accounts. It's good to distance yourself from social media every once in a while for an entire day. Nothing beats your old school face-to-face get-togethers, having real interactions in real time, and just living in the moment.
2 Talk to that one kid in class who's outside your clique.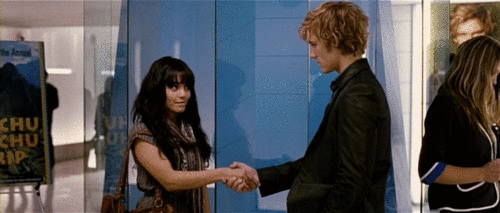 via giphy.com
ADVERTISEMENT - CONTINUE READING BELOW
While there's absolutely nothing wrong with spending your free time with your main squad, there's also no harm in getting to know that classmate you've never really shared a conversation with. Who knows? You might actually end up finding a new friend in someone you've never even thought of hanging out with before.
3 Have a good laugh at your mistakes.
via giphy.com
ADVERTISEMENT - CONTINUE READING BELOW
Maybe it's about time to stop dwelling on that embarrassing time you tried to talk to your crush but stuttered in the process. Always remember that you have so much time in your hands to redeem yourself. After all, mistakes can help you become a better person in the end. The blunder has been done anyway so all you can really do now is to shake it off, have a hearty laugh over it, and move on.
4 Spend some time alone.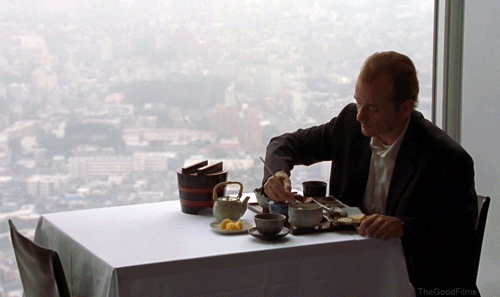 via giphy.com
ADVERTISEMENT - CONTINUE READING BELOW
Having "me, myself, and I" time does not mean you're selfish or a loner. It just means that you love yourself enough to get away from everything and everyone just for a little bit. It takes a brave soul to actually be comfortable doing things alone. By learning to enjoy your own company, you get to know yourself better and see things from a better perspective.
5 Speak your mind.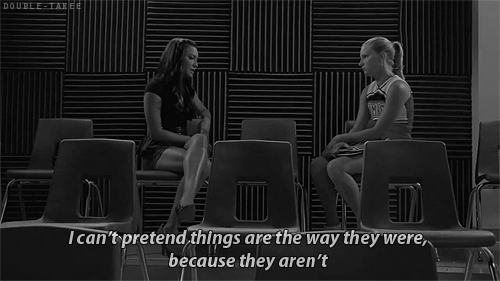 via giphy.com
ADVERTISEMENT - CONTINUE READING BELOW
The world would be a better place if people said what they really wanted to say. We seem to spend a lot of time decoding and figuring out what's on each other's minds because we're scared of the words spoken aloud. It would be easier if we just stop playing the guessing game entirely. It would also mean less regrets in the future because you chose to speak out instead of holding it in.
6 Cry.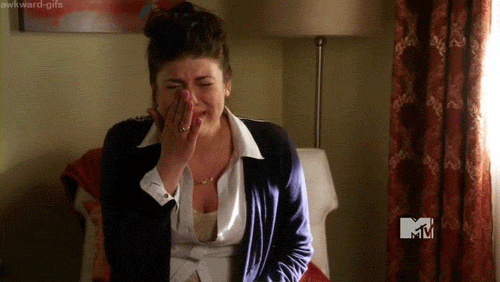 via giphy.com
ADVERTISEMENT - CONTINUE READING BELOW
Let go of all those pent up emotions you've been hiding way too deep in your closet. It's okay to not have everything figured out. You don't have to fake being the strong one who doesn't know the definition of weakness. Embrace your vulnerability. Sometimes, all you need is a good ugly cry session to feel better.
7 Order something you won't usually get on the menu.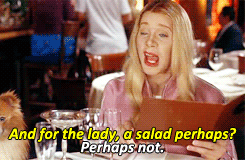 via giphy.com
ADVERTISEMENT - CONTINUE READING BELOW
Go to your all-time favorite restaurant and for once, really look at the menu. You might be missing out on what could become your new foodie favorite if you always get your usual fix. You'll never know if you never try.
8 Don't put makeup on.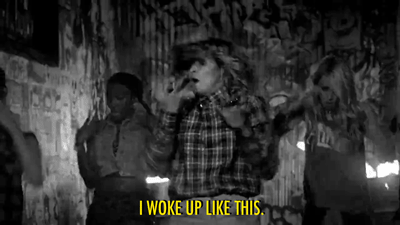 via giphy.com
We challenge you to skip even the basic no-makeup, makeup, for once, when going out. It's a scary thought to face the day and not be armed with your best weapons, which in this case is your primer, foundation, concealer, compact powder, mascara, brow liner, and your lippie. But believe us when we say it's a liberating feeling to go out au naturale. You are beautiful the way you are. Cliché as it sounds; your smile is all you'll need.
ADVERTISEMENT - CONTINUE READING BELOW
9 Dance like no one is watching.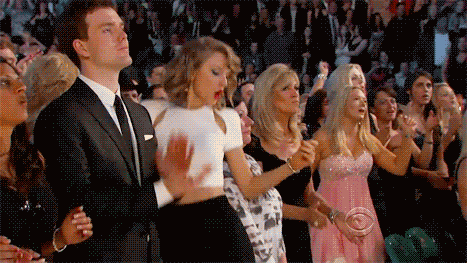 via giphy.com
Release those inhibitions. It doesn't matter if you can't dish out the perfect grooves on the dance floor. What matters is that you're having fun. Don't let anyone ruin that for you. Hasn't Taylor Swift taught you anything?
10 Ask for help.
ADVERTISEMENT - CONTINUE READING BELOW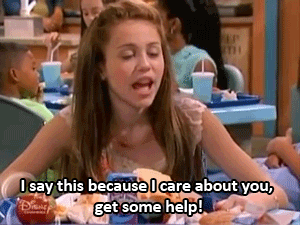 via giphy.com
We can't always be experts at everything. Sometimes, other people would know better than us and that's okay. Asking for help is not a sign of weakness, it's actually a sign of strength. It's a valiant thing to admit that you don't know how to do certain things and allow someone else to guide you. Now, that's bravery at its finest!
ADVERTISEMENT - CONTINUE READING BELOW
What do you think are small acts that can help you be fearless? Leave a comment and dish with other brave girls or tweet us @candymagdotcom to join the conversation!