Features
10 IG Posts that Prove 'Kinain Ka Na Ng Sistema'
Because Instagram is life!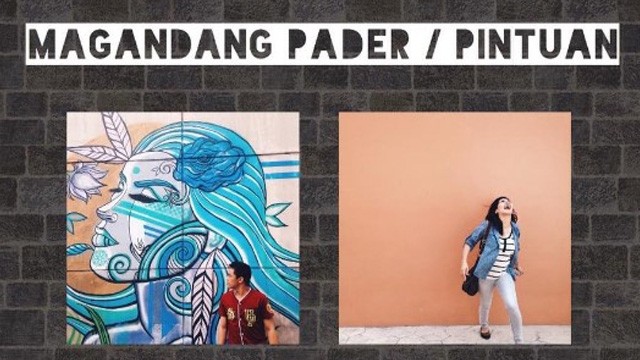 IMAGE John Paul Penuliar
On a scale of one to "Instagram is life," how obsessed are you with making sure that your photos look great, no matter what it takes? Either way, we found this Buhay-Instagram series posted by John Paul Penuliar on Facebook, which we think you'd find relatable, whether as someone who does it or as a friend of someone who does it.
The No Flat Lay-No Kain Post
ADVERTISEMENT - CONTINUE READING BELOW
Cold food be damned—nobody eats unless all flatlays are done.
The Wall Post
You know a good wall when you see it. No questions asked.
The Saradong Tindahan Post
ADVERTISEMENT - CONTINUE READING BELOW
Roller shutters are a crowd fave when it comes to taking #OOTDs.
The Kunwari Naglalakad Pero Picturan Mo Ako Post
Let's not talk about how many times you've walked those steps and back just to get the perfect shot.
The Di Bale Nang Masagasaan Post
ADVERTISEMENT - CONTINUE READING BELOW
Because you know your priorities in life, which apparently doesn't involve your life. LOL!
The Walking by the Beach Post
Swimming trips are usually one part swimming and ten parts taking photos.
The Uy Walang Tao Sa Hallway Picturan Mo Ako Post
ADVERTISEMENT - CONTINUE READING BELOW
And then people start coming out of nowhere.
The I Just Wanna Show Off Post
Just hold it against the wall, the sky, or some greenery, and you're good to go.
The Ahrt Slash Muni Muni Post
ADVERTISEMENT - CONTINUE READING BELOW
It's normally captioned with some philosophical realization or a bunch of hashtags including #blessed.
The Totally Not Stolen Instagram-ception
In which a photo of you is taken while you're taking a photo of something.
Here's a list of amazing, albeit fictional, personalities from another world that inspire us to be our authentic selves.
I will have to say that it is by far one the best decisions I have made in my whole life.
Isa is part of Candy Rookies 2020, a group of influential and aspirational college students handpicked to represent #GenerationCandy in the year to come.
It's the best time to pick up a new hobby and put those notebooks to use.
We can't handle this breakup!
For days when you need an instant outfit inspo that's still campus-appropriate.
It could very well be one of the world's largest volcanoes.
From consistently badmouthing another friend behind their backs to making snide comments sneakily disguised as compliments, here's how to deal with a tricky friendship.
From sisig to bulalo, the North has a lot to offer.
Even college students like us can apply for freelance creative jobs while we're still going for that diploma!
These simple practices, when done consistently, end up being worth a lot.
It can actually *shatter* your cartilage.