Summer is definitely not yet over, so we're all really game for more travel. We know these are far off from turning into actual realities, but we've rounded up a couple of celebs we won't mind hanging out on the road with. Universe, we're counting on you to do your thing and work your magic. Crossing fingers (and toes) for fate to make it all happen!
1 Kendall and Kylie Jenner
ADVERTISEMENT - CONTINUE READING BELOW
Not only will you be traveling top notch and nothing less, the best part of having the Jenner sisters as travel buddies is their style as they step out in every destination. They'd most probably be your personal stylist on the side and help you out with the outfits you should don for each stop. And take it from them, because these girls are pros at style. Imagine taking the perfect selfies in trendy looks as you see the world with these two.
2 Beyonce
When you're a superstar like Bey, taking trips across continents is not a rarity. Wouldn't it be nice to do just that and be part of the entourage of the Queen herself? You'll be slayin' and running the world with the woman who made girl power a thing. Need we say more?
3 Taylor Swift
ADVERTISEMENT - CONTINUE READING BELOW
We totes love how Tay-Tay treasures her fans and makes it a point to spend time with them outside of the usual meet and greet. With that in mind, it's not that far-fetched for a vacation with our favorite girl, right? Well, we're staying positive. She can bring along her BFFs in the industry, too. We wouldn't mind!
4 Vanessa Hudgens
ADVERTISEMENT - CONTINUE READING BELOW
V-Hudge must be such a delight to take along on a vacay because she's the type who's always up for an adventure. You can go trekking with her for miles just to get to that pretty scenery or to a hidden gem of a place, and she'll be absolutely game for it. We also can't wait to dance and jam along with her at music festivals too! We have a feeling she's got great taste in music.
5 Cara Delevingne
ADVERTISEMENT - CONTINUE READING BELOW
We bet anyone will be having the time of their life with this English beauty around. Known for her charisma, she's an adorable goofball at heart. If you get bored on your trip, there's a 99 percent chance she'll be pulling those weird faces to put a smile on your face. Even with her supermodel status, she's got the bestie material down.
6 Harry Styles
ADVERTISEMENT - CONTINUE READING BELOW
He can casually serenade us on a long flight off to our destination (bonus points if he brings along his 1D mates). And then there's that smoulder of his that makes one's heart skip a beat. Want to know an impressive fact that most don't know about the guy? He could make pizza out of scratch! Yes, you heard that right, Candy Girls! That means he can be our chef to wherever too. Harry Styles and pizza make a great travel combo.
7 Demi Lovato
ADVERTISEMENT - CONTINUE READING BELOW
Demi is the gal pal you'll never tire of constantly chatting with because of the positivity she radiates and the inspiring words and stories she always has to say. She's the perfect companion to take on a soul-searching trip because she would speak words of wisdom from her experiences.
8 Zac Efron
ADVERTISEMENT - CONTINUE READING BELOW
With his toned bod, he's the kind of travel buddy who will make sure that you still keep your body healthy while enjoying your vacation. He'll let you try your hand at all these kinds of outdoor sports because he's athletic like that. You can learn how to surf, wakeboard, sail, or kayak. And it doesn't hurt that he's eye candy too. We can gaze into those blue eyes forever!
9 Neil Patrick Harris
ADVERTISEMENT - CONTINUE READING BELOW
Be warned, NPH will bring you a case of serious laughs. If you have to choose who to bring to an island, he would be a wise choice. He'll keep you highly entertained, not only with his humor but also with his multi-faceted talents. Another fun fact, NPH is a foodie, too! More reason to tag him along to food tripping shenanigans around the globe.
10 Emma Watson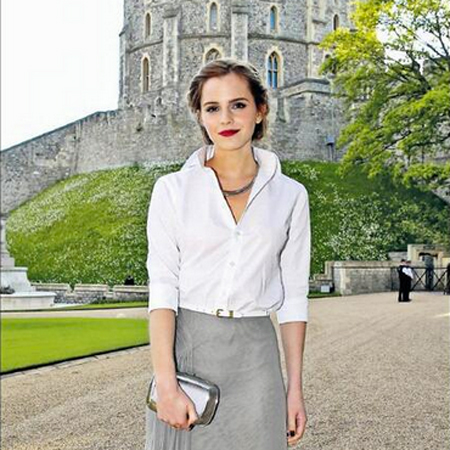 ADVERTISEMENT - CONTINUE READING BELOW
We'd love to travel with our ultimate role model! Emma Watson is one of the few celebs who will fly out during their free time to a certain place not just to rest, but mostly, to support a cause. We're supporting this girl's endeavours all the way and hoping she brings us with next time.
Which celebrity do you want to travel with? Just tweet us @candymagdotcom or leave a comment below. We love hearing from YOU!