Once an opportunity to go on an adventure arises, a brave Candy Girl will never waste their chance! Sometimes it's good to push yourself to do things you're not used to, and in return you get to experience something new. Here are 10 things you can try to step out from your comfort zone!
1 Hiking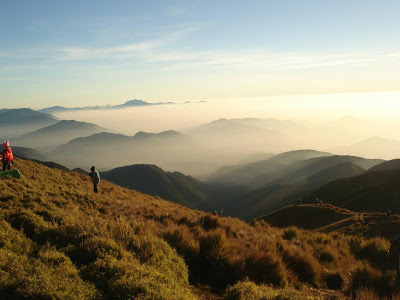 via kimmychameleon.wordpress.com
ADVERTISEMENT - CONTINUE READING BELOW
Especially for those who are afraid of heights, this will be the best time to muster up the courage to get over it. Start small by choosing hikes that can be done in less than a day. Try it out first and once you've figured out how far you can go, you can start going on longer and longer hikes, even those that may last for more than a day.
Locations: Mt. Daraitan (Tanay, Rizal) & Mt. Pulag
2 Zipline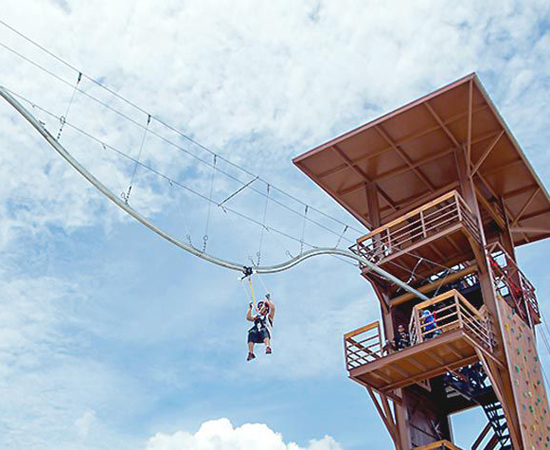 via manilacoconuts
ADVERTISEMENT - CONTINUE READING BELOW
Ziplining may seem like a walk in the park but technically, it isn't. This is the case especially for those who are afraid of heights. These cables can take you as far as 840 meters while you're 4,700 feet above sea level. The adrenaline rush is accompanied by the calming view of scenery and mountains. It has actually become so popular that almost every attraction here in the Philippines has a zipline, which is pretty great because you wouldn't have to go so far to try it out!
Locations: Sandbox (Porac, Pampanga) & Camp John Hay (Baguio City)
3 Wakeboarding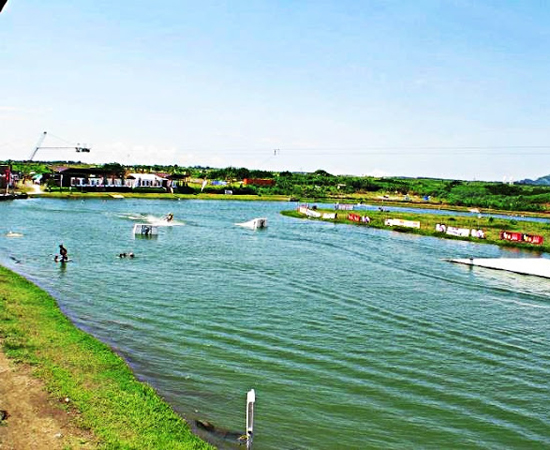 via mylifeonboard.net
ADVERTISEMENT - CONTINUE READING BELOW
Despite how it looks, wakeboarding is not as easy at it seems. It's more than just being pulled by a cable while you're on a board. There's a certain way for everything you do that will keep you from falling. It may take you hours or even more than one visit to get the hang of it. Although when you're already able to keep yourself up, wakeboarding will start to get really fun and addicting. You will never want to stop!
Location: Republ1c Wake Park (Nuvali, Laguna)
4 Scuba Diving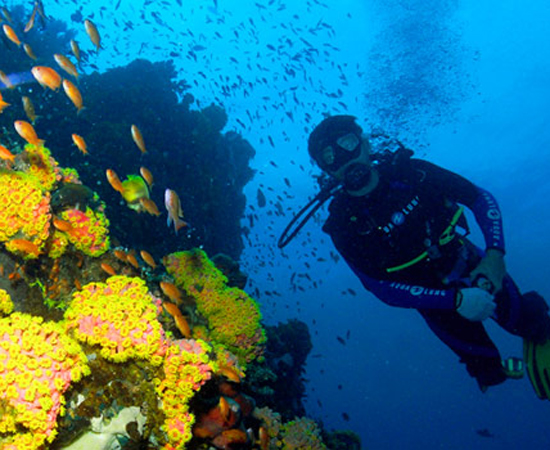 via vivaglobaltravelandtours.com
ADVERTISEMENT - CONTINUE READING BELOW
The Philippines is known to be one of the best locations in Asia when it comes to Scuba Diving. It might as well be called a scuba diver's paradise. Fear comes in never knowing what you'll see under the sea, but that's what makes it challenging! All the creatures you will encounter will give you the drive to find even more.
Locations: The Canyons (Puerto Galera) & Anilao (Batangas)
5 Surfing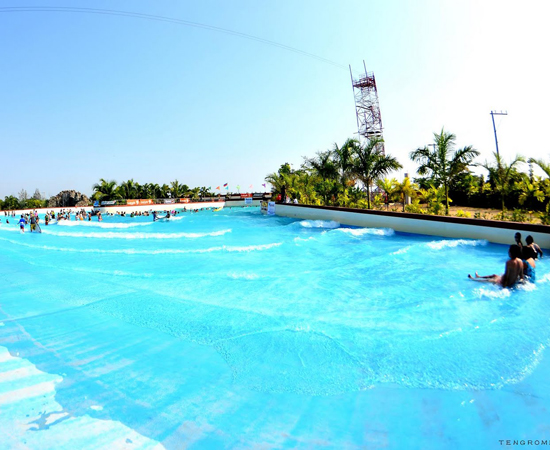 via tengturista.blogspot.com
ADVERTISEMENT - CONTINUE READING BELOW
Surfing isn't an easy task, especially if it's your first time. All the waves will come crashing down and as a beginner, you wouldn't know what to do right away. But once you're able to get the hang of it, you will start feeling relaxed. It may be challenging at first but falling once or twice (or probably ten times) will definitely be worth it in the end. Face your fears and get ready to face to wave head on!
Locations: La Union Surf School (La Union, San Juan) & Philippine Surfing Academy (Ortigas Center, Pasig)
6 Cliff Diving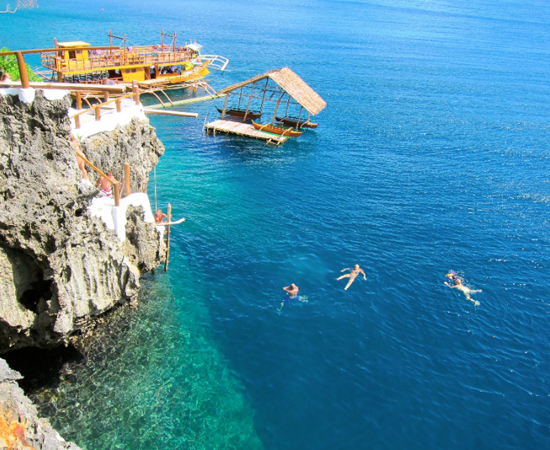 via chadshomepage.com
ADVERTISEMENT - CONTINUE READING BELOW
Cliff diving is nothing short of exhilarating! It isn't complicated like the others but you sure will need a lot of courage for this. You don't need to buy any equipment nor will you have a specific type of clothing to wear. All you will need is yourself and that's it!
Locations: Punta Fuego (Batangas) & Ariel's Point (Boracay)
7 Trapeze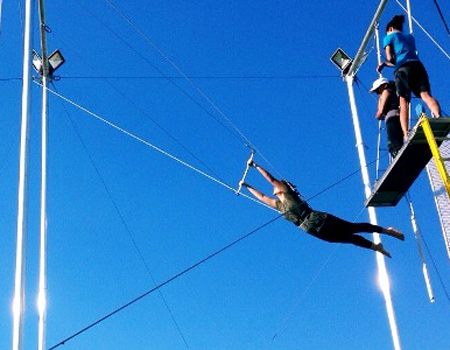 via clickthecity.com
ADVERTISEMENT - CONTINUE READING BELOW
Have you ever dreamed of becoming a trapeze artist but never had the courage to actually try it? Here is your chance! Flying Trapeze Philippines is giving you the chance to fulfill your dreams of being part of the circus even just for a day! Not only is it exhilarating and fun, it serves as a great workout as well!
Location: Flying Trapeze Philippines (Bonifacio Global City, Taguig)
8 Mystery Manila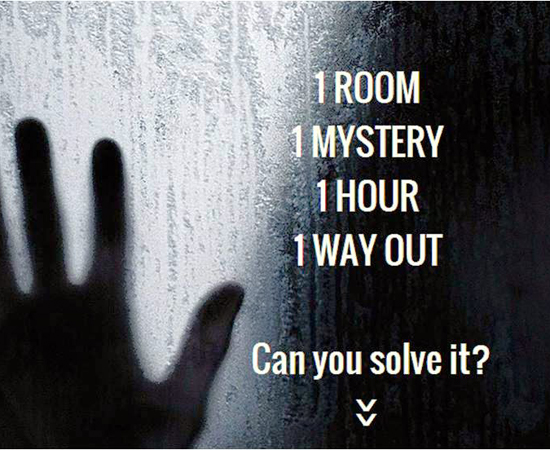 via gluttonshopper.blogspot.com
ADVERTISEMENT - CONTINUE READING BELOW
Mystery Manila may seem like it shouldn't be part of this list but with the pressure of trying to solve the mystery in 60 or 90 minutes, wouldn't it be a bit terrifying? They have rooms such as Buried Bodies wherein you have to escape a graveyard and Rebecca's Room where you play the role of spirit questers out to give peace to Rebecca's soul. If this doesn't scare you even by a bit, I don't know what else will!
Locations: Libis (Quezon City) & Jupiter (Makati City)
9 Fly an airplane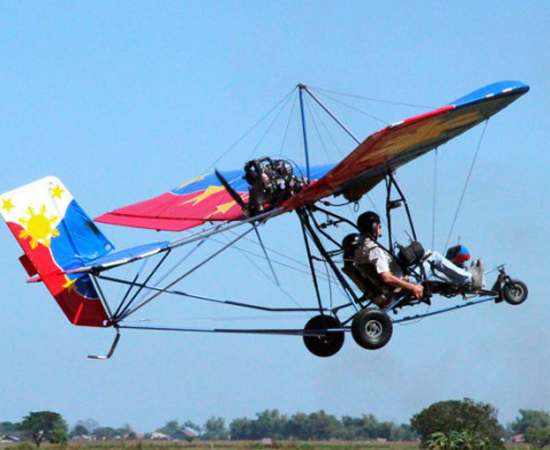 via boring.ph
ADVERTISEMENT - CONTINUE READING BELOW
You don't have to go through school to become a pilot because here you get to become a pilot for a day! The ultralight aircraft ride is a great start especially for those who really want to pursue becoming a pilot.
Location: Angeles City Flying Club (Angeles City, Pampanga)
10 Paragliding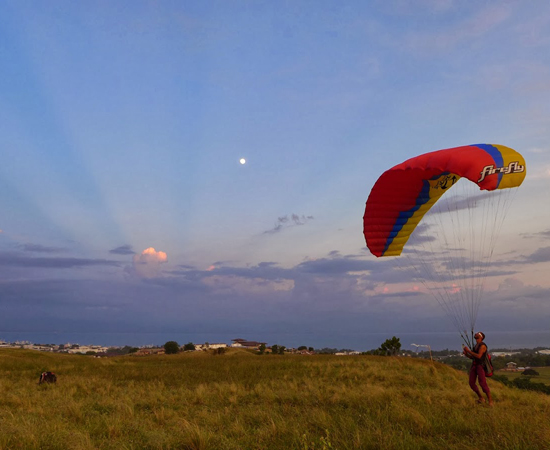 via paraglidephilippines.blogspot.com
ADVERTISEMENT - CONTINUE READING BELOW
Although paragliding may be pricey, it is definitely worth every penny. Fear of heights might get in the way of experiencing this but once you're already on it, it will feel like you are one with the sky, floating on the clouds. Never let your fears get in the way of the opportunities that are given to you!
Location: Carmona Flying Site (Carmona, Cavite)
What adventures will you go on? Just tweet us @candymagdotcom or leave a comment below. We love hearing from you!