A getaway with your main squad is definitely a must. Not only does it seal the deal of a lifetime's worth of friendship, you also get the best of both worlds—you get to unwind and do it with the people you love. Here are the five destinations we think would be perfect for that trip you should start saving up with your barkada.
1 Boracay

ADVERTISEMENT - CONTINUE READING BELOW
Situated off of the northwest corner of Panay in Visayas is this tiny island with so much to offer. We're pretty sure Boracay has always been a popular topic of conversation everywhere whether through word of mouth or on social media. It's also a destination in our very own shores that has received many renowned accolades internationally. With its remarkable soft and white sand, clear waters, diverse marine life, a range of activities and water sports available, and picture perfect sunsets, this place will never become too overrated for a barkada outing. What most probably draws in a huge portion of its appeal though is the unwavering warm welcome and the youthful spirit it exudes—from sundown to sunrise, expect the beach to turn into one huge party bash where everyone is welcome to join. Perfect for dancing the night away with the best buds to cap off a day in paradise!
2 Maldives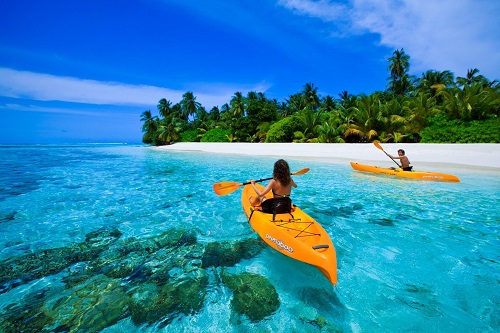 If you're looking for a no-frills destination that's still stunning nonetheless, then Maldives is the place to be. The luminous cyan blue waters and consistent fine white powder-like sand draws you in effortlessly. Add to that the blessing of the islands' clear warm waters bringing you a rich variety of coral reefs and colored tropical fish. The best part of it all is how this part of Asia still remains quite hidden from the rest of the world so if you and your barkada are the chill, laid-back type, this gorgeous island is ideal for all your doings and traditions.
ADVERTISEMENT - CONTINUE READING BELOW
3 Monte Carlo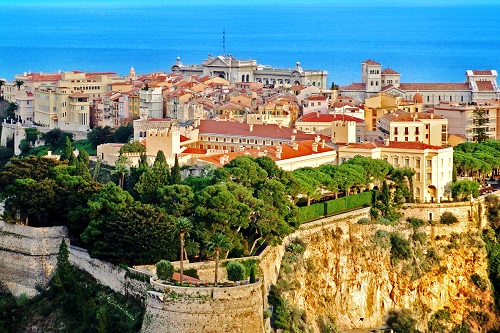 Because of its history and glamour, Europe is a continent worth spending on. Believe us, we're starting to save up for a trip of epic proportions in the westernmost peninsula of Eurasia. One that's on the top of our itinerary? Definitely Monte Carlo in Monaco! The name itself makes just about anyone have visions of a bygone era that is known for its style and enchanting beauty. This timeless hub is a luxurious cliff side getaway that has sophisticated charm in its gardens, sensational views, historical sites, and an atmosphere fit for royals. Visit the 19th-century Cathedrale de Monaco or the colourful Jardin Exotique. Or lose yourself with a tour at the historic royal residence of the Grimaldis at the town of Le Rocher.
ADVERTISEMENT - CONTINUE READING BELOW
4 California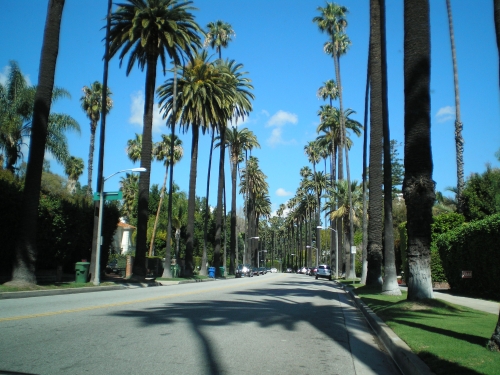 Pay a visit to the sunny state that Katy Perry sings about. Stargazing takes on an entirely new light in Tinseltown where you can go celebrity spotting together with your besties in Los Angeles. Shop 'til you drop with various boutique choices in Beverly Hills. Make riding the waves a bonding moment in the surfing paradise down south in San Diego or enjoy the beaches of Malibu. Take a stroll in the elegant city of Santa Barbara where European influences and Spanish architecture make their mark. Oh, and don't forget to explore the City by the Bay. We suggest transportation by bike across the Golden Gate Bridge and back in San Francisco. These are just glimpses of what California lovin' has up on its sleeves. It's quite impossible to run out of places to go and things to do on the west coast.
ADVERTISEMENT - CONTINUE READING BELOW
5 Machu Picchu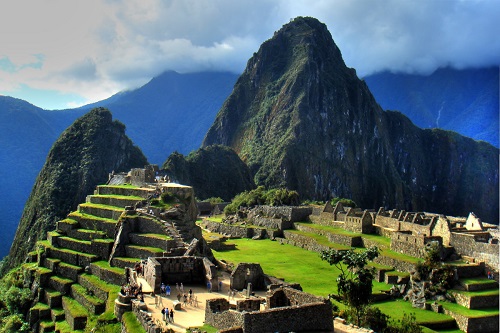 In Peru, back in the day, the Incas built the site to house their civilization out of the gray granite of the mountain top. Today, these carvings that lie in ruins are what we now know as the remarkable Machu Picchu, still holding a cloud of wonder for the world in its architectural and aesthetic genius. It's time to actually experience and relive a destination we've only been fascinated by through history books. The long trails to trek around this once magnificent ancient city are so much worth it. The breathtaking spectacular views more than make up for the climb.
ADVERTISEMENT - CONTINUE READING BELOW
Where do you wanna go with your barkada? Just tweet us @candymagdotcom or leave a comment below!