The best among original submitted graphic shirt designs with this theme will be picked out by Volcom and made into a limited edition shirt. The chosen designer will be featured by Volcom and enjoy the following awesome perks:

A cash prize of Php 25,000.00
A Php 10,000 shopping spree of Volcom stuff from Aloha Boardsports.
Plus, media mileage and bragging rights for holding the title of being a Volcom Featured Artist
You can use any art or graphics medium. Just be sure to submit it in the following format:
-16 1/2" width x 23 1/2" height JPEG format with 300 dpi
*Artwork should incorporate the Volcom stone
Upload your piece to http://www.volcomcallforart.com using the registration form found in the site. You will receive a confirmation email acknowledging receipt of your entry.
All artwork must be in before midnight of October 15. Results will be out by the 2nd week of November so start working on your all-original piece now, 'cause you just might be the next Volcom Featured Artist.
ADVERTISEMENT - CONTINUE READING BELOW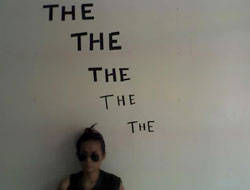 ADVERTISEMENT - CONTINUE READING BELOW