White sneakers are a closet staple and must-have for shoe lovers everywhere because of how they marry comfort and style together while adding a really fresh and cool touch to any outfit. Plus they're something that everyone can wear regardless of style or age. And since white sneakers is one of the biggest trends this year and our absolute favorite piece in our closet right now, we wanted to answer the number one dilemma that comes with owning a pair: How to properly clean and care for white sneakers? Well don't worry Candy Girls, because we're sharing with you all the best tricks and tips to caring for our precious white kicks so they stay fresh for years and years to come! So don't be afraid to sport your white sneakers every single day, just make sure to scroll down below.
1 Start with prevention.
If you want to keep your white sneakers pristine, it's important to spray your shoes with a water or stain repellant before even wearing them. You can find these in shoe stores, hardware stores, or even at the grocery! If your sneakers are made of leather or suede, make sure to get cleaners or repellants specific for the material.
2 Clean stains immediately.
Whether you forgot to apply a repellant or mud and dirt just always finds its way to your shoes, staining your white sneakers is inevitable. But it's important that you clean any stain or dirt immediately and be sure to take note of the material of your sneakers. Hardware stores or even groceries have certain stain removers and spot cleaners you can use to remove stains immediately.
ADVERTISEMENT - CONTINUE READING BELOW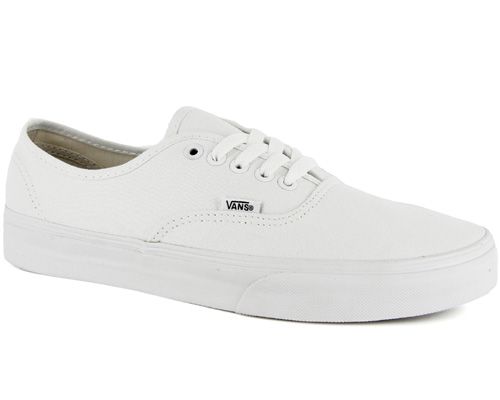 Vans
3 Vinegar can work wonders.
Don't have cleaning tools at home? Think again! You can actually use an old rag or towel and dip it in vinegar and gently rub the stained area to remove the dirt.
4 Your old toothbrush is a savior.
Have stains in your white sneakers in hard to reach places? Simply grab your old toothbrush and dip it in a mixture of warm water and gentle soap to get those pesky stains out.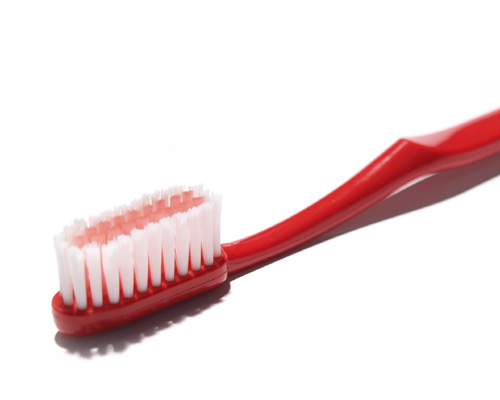 via freeimages.com
5 Whitening toothpaste does wonders, too!
Are the outsoles of your shoes extra dirty because of all the wear and tear? Grab your old toothbrush and using toothpaste with a little warm water, gently brush away the dirt and your shoes will look white and new again.
6 White nail polish for scratches.
You can also use your favorite white nail polish on your trusty white kicks that got scratched. Simply apply a light later of white nail polish to hide any nick or scratch that you can't remove with other cleaning tools.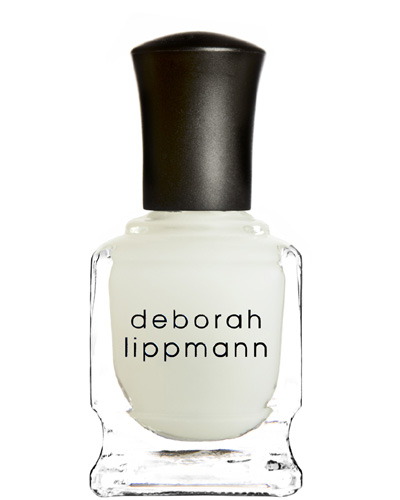 Deborah Lippman
7 Washing machines are a no-no.
Washing machines are too harsh for your precious white sneakers. Hand treatment is the best way to go if you want to maximize the use of your kicks.
8 Paper towels for drying.
After hand washing or spot-cleaning your sneakers, stuff them with an old towel or crumpled-up paper towels to speed up the drying process. Never dry your sneakers outdoors since this can turn your kicks yellow—something that's definitely not cool. Make sure to always dry indoors and away from sunlight.
ADVERTISEMENT - CONTINUE READING BELOW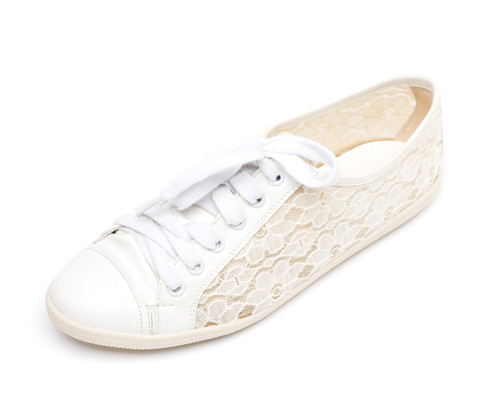 Le Bunny Bleu
9 Gentle shampoos can clean oil stains.
Oil stains are tricky, so make sure to remove them immediately using your old toothbrush or rag dipped in warm water and your gentle shampoo. Make sure to wipe or brush as gentle as possible as to not make the oil seep through.
10 Keep them in a cool place.
Daily wear is already giving your shoes too much sun exposure so it's best to store your pair in a cool and dry place when you're not wearing them to avoid discoloration and fading.
Want more style tips? Just tweet us @candymagdotcom or leave a comment below. We love hearing from you!