The floral print is a classic and timeless pattern that every girl needs to have in her closet! This year, it's been given an update, making it the must-have print for every fashionista. From micro-pattern versions to modern tapestry print florals, there is no doubt flower power is making a big comeback!
Floral print pieces have always been associated with more feminine looks, but with this update, it's gotten edgier, cooler, and even a little boyish! This year everything can have the floral pattern—from trousers, to high-waist shorts, overalls, and sheer tops. Also, the patterns have gotten bigger and bolder with a lot more modern variations. If you think sporting this print can be a little intimidating, just click the slideshow below to see how some of your favorite bloggers chose to style this trend! Also, take a look at our favorite floral picks this summer!
How would you style floral prints this year? Share it with us and post a comment!
ADVERTISEMENT - CONTINUE READING BELOW
ADVERTISEMENT - CONTINUE READING BELOW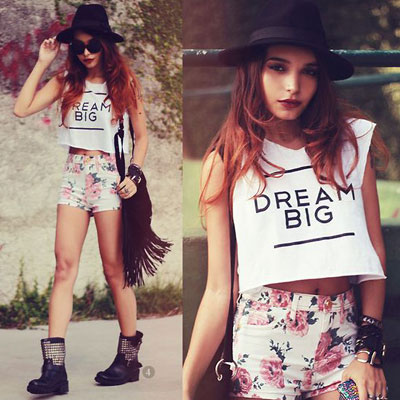 ADVERTISEMENT - CONTINUE READING BELOW