When you think fashion, Alexa Chung is one of the names that pop into your mind. Not only is her style chic and preppy, it's wearable and perfect for the on-the-go college girl, too!
Whether she's rocking an oversized pullover,
A cardigan casually wrapped around her shoulder,
ADVERTISEMENT - CONTINUE READING BELOW
Or a British girl rocking the classic all-American getup,
Alexa always seems to look effortlessly fashionable and totally put-together, too! #StyleGoals! Last year in an interview with Elle, Alexa accurately predicted the rise of the super low-cut pants. That's why when Elle asked her yet again for the pants style she thinks will be on-trend in six months, you can be sure that we were all ears.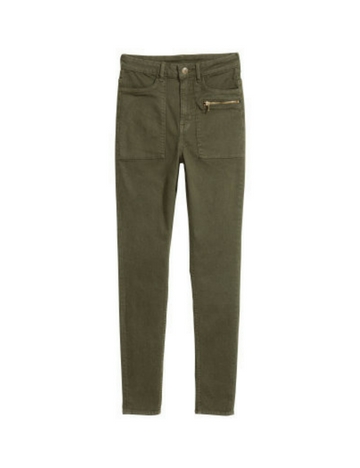 P1490, H&M
So what should be the pants style you need to own by February? Two words: "Cargo pants!" With the rising trend in streetwear style, we totes see why cargo pants will be a huge thing come 2018. Aside from these military-esque bottoms, Alexa predicts that "oversized shirts, jelly shoes, and turtlenecks under everything will be the next year's major fashion trends, too!
ADVERTISEMENT - CONTINUE READING BELOW
What do you think, Candy Girls? Would you rock a pair of cargo pants?