Unlike before, wearing a pair of glasses is now considered cool and fashionable. But whether they're prescription or just for aesthetic purposes, we all know that one of the hassles of wearing specs aside from the occasional dust and fingerprint smudges, is that it keeps falling down your nose!
Luckily, we found an easy and effective solution to keeping your glasses in place! All you need is a tube of Nerdwax and you're all set.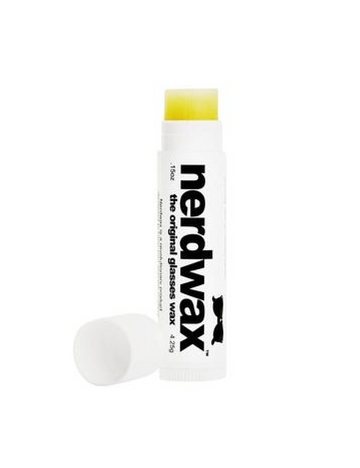 P600, HeyBey PH
Nerdwax is a nifty little tube that creates a tacky layer between your glasses and your skin, which makes your glasses stay put! Not only does it ensure that your glasses won't budge, you won't have to worry about possible breakouts because the wax is made with natural ingredients—from beeswax to coconut oil, too.
Although the wax naturally wears off as your skin produces facial oils, all you have to do is reapply after a good two hours and you don''t have to worry about your glasses sliding off your nose again. How cool is that?
ADVERTISEMENT - CONTINUE READING BELOW
Want to get your own tube of Nerdwax? Use the promo code CANDYMAG for every minimum purchase of P1000 before checking out at www.heybeyph.com!