Aside from their effortless style, chic Breton stripes, and quirky scarves, the French Girls have popularized the clean and crisp tweed jacket, too. Although the tweed third piece has commonly been associated with vintage and seriousness, with the right clothes to go with it, the tweed jacket can be cool and modern, too! Read on as we show you how you can rock this fifties jacket and make it look cool casual in the '00s with the help of another wardrobe staple—the T-shirt!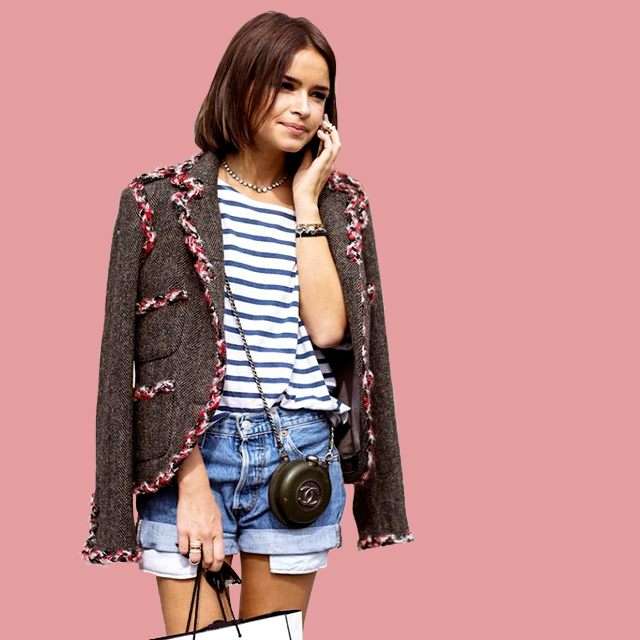 Ditch the preppy Breton stripes and opt for America's version of the classic French Girl Top—a striped T-shirt—instead. Wear it with a pair of slouchy denim cut-offs and drape a tweed jacket over your shoulders to instantly make the fifties third piece less ladylike and a whole lot edgier.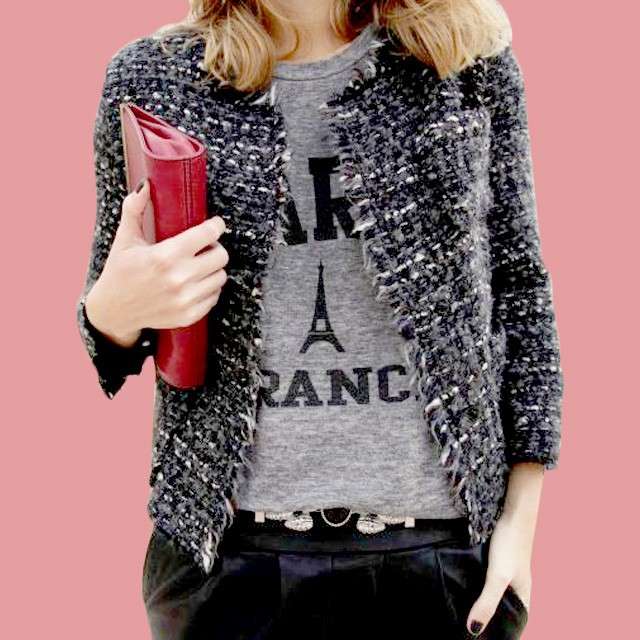 ADVERTISEMENT - CONTINUE READING BELOW
Pull off a sleek look for the day by neatly tucking a gray statement tee under a pair of black pants. Add a fit, black tweed jacket to the style equation and you've got yourself a crisp OOTD that's cool, casual, and 100% fashionable.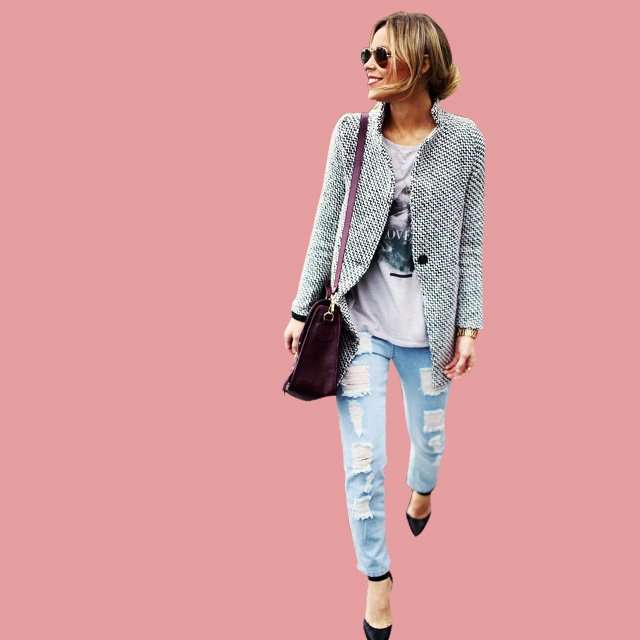 Although the sun's out and summer is here, it doesn't mean that you should rule out the use of jackets already—especially if you're going to spend the whole day in the library studying for a test. Keep your outfit rugged with an oversized, graphic tee to go with a pair of ripped denim. Throw on a tweed third piece for an instant dose of comfy and sleekness to seal a fashionable deal.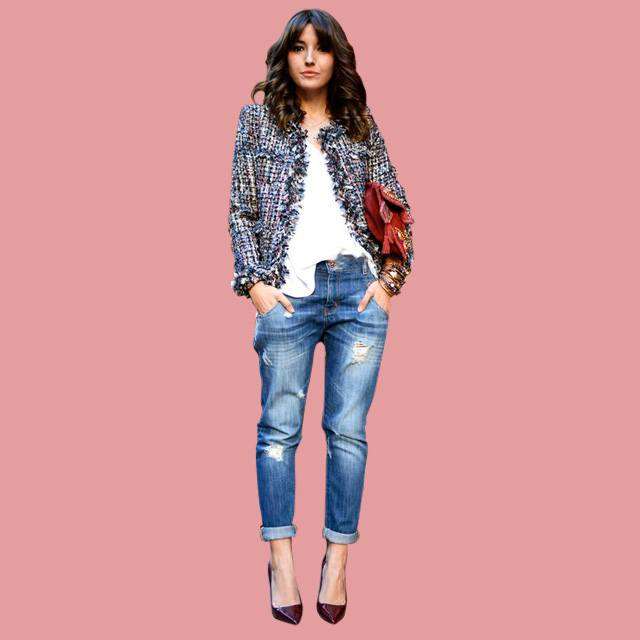 Dress up an All-American outfit with a tweed jacket for a quick Parisian touch! Cap the look off with a pair of bold heels and bright bag to make your outfit for the day pop.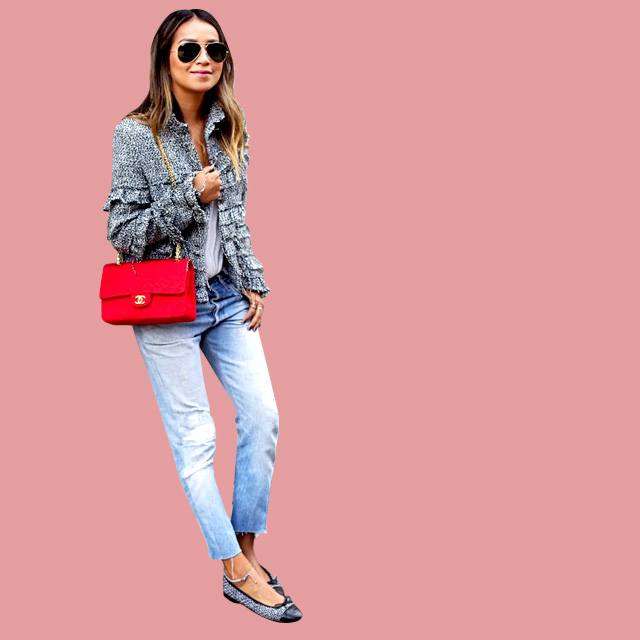 Give the fifties third piece a modern update by choosing a ruffled version! It's just as feminine, but trendier and edgier, too!
Would you swap your denim jacket for this ladylike third piece?