Fashion
This Cool Girl's Secret to Great Shopping Finds? Ukay-Ukay!
Plus, more of her must-haves inside.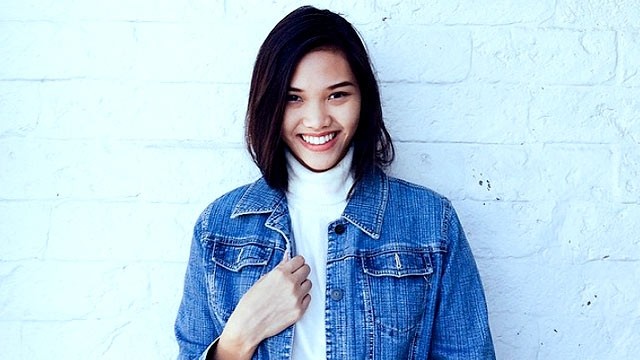 IMAGE Cassie Reyes | https://www.instagram.com/reyes_cassie/
Cassie spends her free time making travel plans and making sure they actually happen! Being the outgoing and friendly that person she is, this week's cool girl is always open to making and building new friendships. She aspires to be both a role model as a preschool teacher and a high fashion model, living out her dreams of walking the runways of New York.
Name: Cassie Reyes
Call me maybe: Most of my friends that I grew up with call me "Casoy" and some of them still do up to this day!
Follow me on: @reyes_cassie on Instagram and on Twitter it's @cassientahan.
My style character: I love the whole boho look in Across the Universe, but I love the killer jackets and coats of Ali McGraw in Love Story. When it comes to the '90s style, Clueless is definitely my go-to peg.
My no-fail style equation: On the days when I stare blankly at my closet with "nothing to wear," I can never go wrong with a white button-down blouse, skinny jeans, and black leather boots for a put-together, but still comfy OOTD.
My go-to brand: My main go-to for basic everyday wear would be Uniqlo. But then again, I'm not too particular with brands. As long as they fit well and look good, I can definitely make it work!
Colors that make my heart skip a beat: Anything with natural hues like brown, yellow, and orange. (Sosyal version: camel, dandelion, peach).
Fashion trend I can't ever live without: Denim jackets! They go well with absolutely everything.
My beauty must-haves: I have dry skin so it's important for me to use moisturizer. I use Cetaphil because it's light and not that sticky. Other than that, I make my own! For my face, I use oatmeal or egg white masks. As for my eye bags, I freeze used tea bags and place them on my eyes.
Beauty trend I simply don't understand: Long nails! How do you even get to type on your phone, or hold anything, or even function?
I can't leave the house without my: Phone! Then again, I guess that would be everyone's answer, too. 
Fave shopping tip: Ever tried going to the ukay-ukay? Most of my best pieces were found there and they would only cost me around 50-100 pesos! Just make sure to wash them well before wearing them.
Must-follow: Sara Donaldson of Harper and Harley. One glance at her monochrome pieces and you can see how simple yet well curated her outfits are.
Style philosophy:
The best things in life are found in the ukay-ukay!
Whose style mood board do you want to see next? Tweet us at @candymagdotcom, and you just might see her next week!
It's like seeing Seo Dan and Seung-joon all over again!
The internet seems to love his lighthearted humor during these troubling times.
Many of our favorite K-drama actors right now actually started out as idols!
Thailand rethinks its elephant strategy.
Who else wants a basket full of mojos?
We're hoping to see more of these in different LGUs!
Sometimes, no matter how hard you try, some people just won't vibe with you, and that's totally fine.
Have you tried the #ComeAroundMeChallenge?
The cheerleading docu-series is a phenomenon.
A lot of them are dirtier than a toilet seat.
The kind of wholesome content we all love to see.