Fashion
The Stages Of Looking For The Perfect Pair Of Jeans
Let's do this!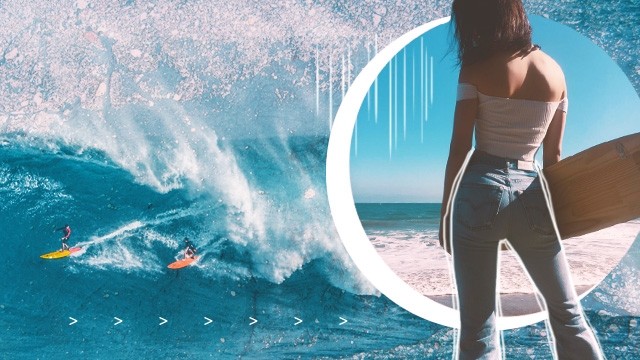 IMAGE Kendall Jenner | instagram.com/kendalljenner ART Clare Magno
Jeans are a closet staple in pretty much any girl's wardrobe. Although it is definitely interesting to find your own personal denim dream, the hunt for the perfect pair of jeans isn't exactly a smooth one. In fact, it can be a pretty bumpy ride! Scroll down as we break down the different stages a girl usually goes through in their hunt for their denim dream.
STAGE ONE: "Let's do this!"
Before you even begin shopping you get into this phase where you feel the sudden urge to purchase a fresh pair of denim. So you head out the door straight to your favorite clothing store, all ready to get your hands on the cutest pair of jeans you can find.
STAGE TWO: "Why not try everything?"
As soon as you enter the store, you're immediately greeted by an endless collection of denim perfection. So you grab everything that gives you literal heart eyes and head straight into the dressing room. 
STAGE THREE: "These are perfect… for someone who fits in them!"
After scouring the store and trying on everything you've grabbed, you eventually find what seems like the greatest pair of jeans ever. Despite this, they end up being either way too small, or way too large for you. And this basically happens in every store you enter. UGH!
STAGE FOUR: "I give up…"
At this point, you begin to think that maybe it wasn't the right time to splurge. You're already tired and irritated, and you're almost certain that it's just not meant to be.
STAGE FIVE: "Okay fine—last try!"
Because a Candy girl is always up for a challenge, you somehow find an ounce of hope within you which tells you to hit up the store next door for your final attempt.
STAGE SIX: "Got em!"
After what seems like an eternity, you realize you really weren't meant to buy the other pairs of jeans in the last six stores you've visited because the holy grail is in the seventh store! Guess seventh times a charm.
Got similar fashion dilemmas? Share them with your fellow fashionistas below!
\\\\\\\\\\\\\\\\\\\\\\\\\\\\\\\\\\\\\\\\\\\\\\\\\\\\\\\\\\\\\\\\\\
Get the latest updates from candy!
subscribe to our newsletter!
////////////////////////////////////////////////////////////////
You don't even have to leave the house!
From digital art to photography to mixed media, Filipino artists show that creativity is never lost in our people.
Skip a makeup step with these beauty goodies!
Take pretty notes and study effectively with these tips!
Wait for a love like this. A love that is good to you, for you.
Are you up for this challenge?
Can't wait to see the actual gowns!
The up-and-coming musicians and childhood friends talk about their music, creative process, and why it's important to be woke.