When it comes to fashion, it's one thing to find your true personal style, but completely another to be dressing appropriately for your age. Depending on the clothes and looks you like, the two can either be a match made in style heaven or something similar to a clashing outfit. We think that there should definitely be a balance when it comes to your unique style and dressing for your age. Don't get us wrong, we're all for individuality and expressing yourself through fashion, but it's also great not to rush anything especially when it comes to what you're wearing. Being young is about having fun and discovering yourself (within boundaries, of course), so why not approach the same thing with what you wear? That's why we put together our own list of fashion dos and don'ts every Candy Girl can follow when it comes to choosing pieces and looks to suit her age. Remember that this is merely a suggestion so that you can enjoy what every girl growing up goes through in terms of fashion. You still have every right to choose what you want to wear. Either way, we hope you enjoy scrolling down and browsing the tips we've put together!
ADVERTISEMENT - CONTINUE READING BELOW
13-16 years old

Do: Have fun with your looks and sport all sorts of bright colors and fun prints. Sneakers, dresses, flats, hair accessories, graphic print sweaters and tees, are just a few of the things you totally need to have!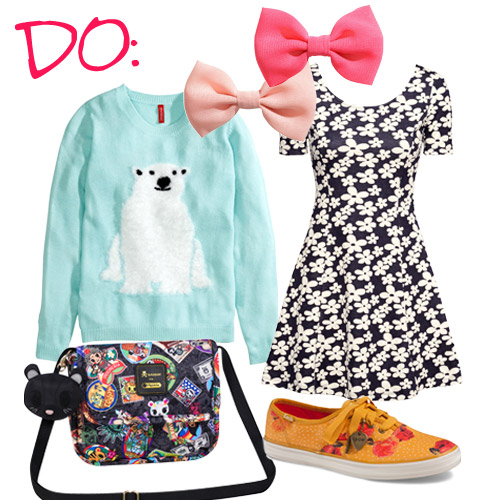 Dress, sweater, and bows from H&M. Shoes from Keds. Bag from LeSportsac.
ADVERTISEMENT - CONTINUE READING BELOW
Don't: Avoid the heels while you still can and we say NO to any revealing clothes like crop tops and pieces with lots of cut-outs.
17-20 years old
Do: Now is the perfect time to experiment with your outfits and the different styles out there. Still have fun with prints and colors, but it's also okay to wear some neutral colors and classic silhouettes.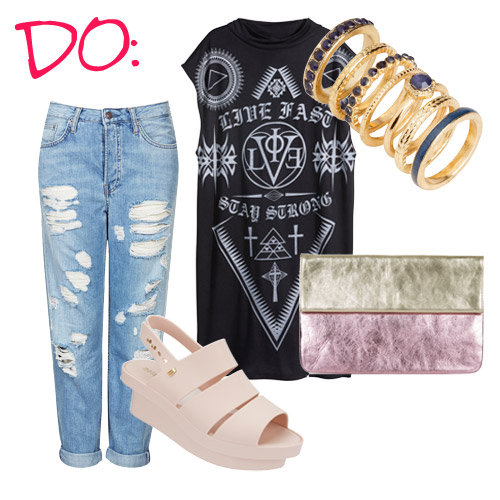 Long shirt and rings from H&M. Shoes from Melissa. Bag and pants from Topshop.
ADVERTISEMENT - CONTINUE READING BELOW
Don't: Still try not to wear outfits that are too revealing or body-hugging, because you're still quite young. Avoid pieces with profanity or foul language printed on them as well since it can easily send out the wrong message.
21-24 years old
Do: Start finding your true personal style. Also, it's time to build a wardrobe by investing in key classic pieces that will never go out of style.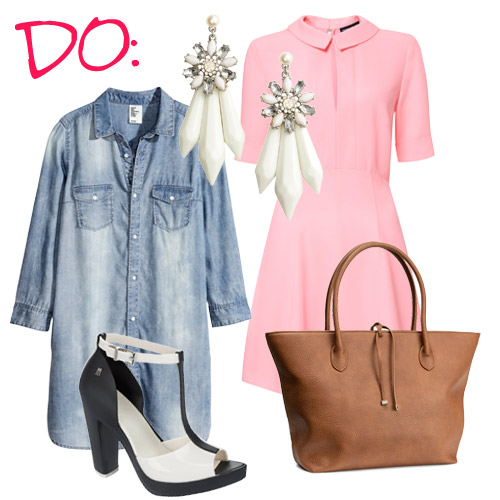 Shirtdress, bag, and earrings from H&M. Shoes from Melissa. Pink dress from Warehouse.
ADVERTISEMENT - CONTINUE READING BELOW
Don't: You're still young, so don't be afraid to try different looks once in a while and sport bold items and outfits. Even if you're supposed to start wearing looks to suit your career, it's best to leave the streamlined and safer looks for when you're much older!
Want more tips for dressing your age? Just tweet us @candymagdotcom or leave a comment below and let's fashion!