Here at the Candy HQ, we try to share anything about fashion with you, Candy Girls. From the different ways you can rock a basic or trendy piece to styling tips and tricks to help you put together OOTDs that are always fashionable, and unique style equations you can create. But a couple of weeks ago, we turned the tables and asked you for the best fashion advice you've ever received. And guess what, we learned a lot from you girls, too!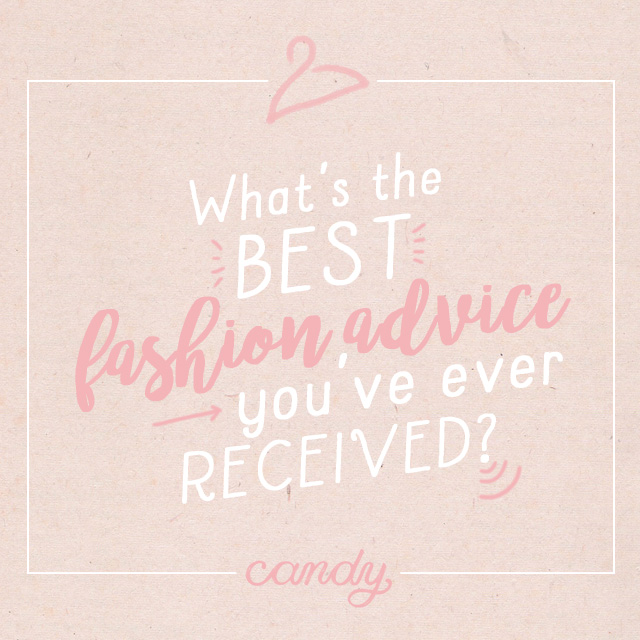 ADVERTISEMENT - CONTINUE READING BELOW
Scroll down as we list down the coolest fashion advice YOU've ever received.
Being fashionable does not mean chasing trend after trend. It's knowing and expressing who you are through the clothes that you wear.
Comfort over style. You can rock a pair of black suede pumps, but do you feel comfortable in it? – Cara Mags
Wear something that makes you feel comfortable and always end the look with a smile. – Dani Vila
Don't blindly follow what's the current trend. Trends are just patterned from classics anyway. – Mary Detayson
I got the best fashion advice from Jane by Design. "Just be yourself and no one can ever compete with that." – Timmy David
As Coco Chanel once said, "Fashion changes, but style endures." – Precious Llasos
How about you? What's the best fashion advice you've ever received?