After a series of 3 clues on Instagram, Taylor Swift finally revealed on her website that will have a worldwide livestream on her site on the 18th of August, 5 pm ET (Eastern Time). But the only thing is, we're not sure what for? The last time she did this, she announced her RED album. So since we can only speculate for now (and hope and pray she's coming out with a new album) and stare at her super cute look in the photo, we decided to make use of all the time spent waiting by helping you recreate her ultra chic look! Check out what pieces you'll need by scrolling down below. Happy shopping, Candy Girls!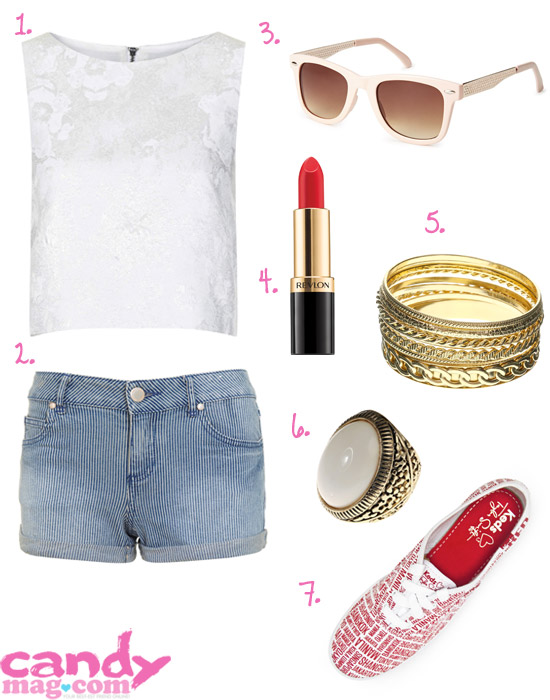 ADVERTISEMENT - CONTINUE READING BELOW
1. Crop top, Topshop. 2. Striped shorts, Miss Selfridge. 3. Pink sunglasses, Forever 21. 4. Red lippie, Revlon Super Lustrous Lipstick in Espresso. 5. Gold bangles, Claire's. 6. Statement ring, Claire's. 7. Taylor sneakers, Keds Asian Red Tour Collection.