Name: Wanda Josephine D. Chen
Age: 19
City: Quezon City
School: Assumption College Makati
My style. I would describe my personal style as unpredictable. I could be wearing dresses today and the next you'll see me wearing boots and jeans—it all just depends on my mood. My number one priority is that I am comfortable with what im wearing
Shopping musts. I love shopping at Forever 21, Topshop, Bershka, and several online shops.
Style icon. My style icons are Ariana Grande and Sky Ferreira. They are poles apart when it comes to their fashion sense but as I've said, my personal style is unpredictable and ever changing.
Style influence. I started experimenting with my style when I was just in grade 6 and it gradually developed. My style was influenced by different outfits and styles I've seen in movies.
Closet colors. My clothes are mostly white, grey, beige, and blue.
Fave accessory. My favorite piece of accessory is a watch. It's always classic and timeless.
Never wearing. One thing I'm sure I won't be caught wearing is elephant pants.
Trendy return. I would definitely want 70s fashion to return with all the floral and polka dot prints and striped cute dresses.
Best bargain. Most of my best bargains happen when I shop online
Vintage loving. I adore my mom's old jumper, which she used when she was once a teen like me.
Do you want to be the next It Girl on The Web? Fill out the form here.
ADVERTISEMENT - CONTINUE READING BELOW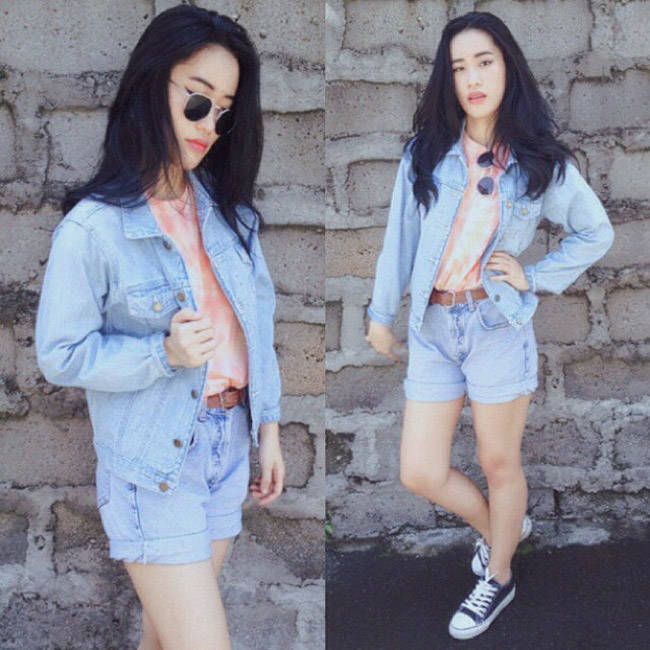 ADVERTISEMENT - CONTINUE READING BELOW