Name: Rachelle Rocha
Age: 23
City: Quezon City
School: University of Santo Tomas
My style. It's flexible and versatile. I dress up depending on my mood, the occasion, or if I have new clothes! I can be girly, sporty, edgy, boyish, simple, etc.
Shopping faves. Since late last year, I've been shopping online on Instagram. There are just too many shops and they're affordable. But if we're talking about brands, I'd say my favorite is definitely Forever 21.
Style icon. I don't really know if I have one because I follow lots of style bloggers that I get inspiration from. I definitely really like the style of Jenn Im of Clothesencounters on YouTube and Camille Co.
Style influence. Since my style differs from time to time, there are many factors that have influenced me. The '90s, bloggers, the monochrome trend, and more!
Closet colors. Kind of colorful. I basically have all the colors in my closet. I buy whatever I like that can fit in different styles. I buy clothes that may be in neutrals or colors as long as I can think of how to style them in different ways.
Fave accessory. Right now it's spiked plug earrings from DesignSix London that I got from Asos. I got them in 3 colors—black, silver, and hologram. They're just so edgy and can fit into any style.
Never wearing. Sunglasses that are too big!
Trendy return. It's already slowly coming back lately and it's the flared pants trend.
Best bargain. A black-and-white zipped-up bodysuit from F21 for P150! And H&M shoes for P500.
Vintage love. The first is a Louis Vuitton from my aunt which she passed down to my cousin then got passed to me. I think it's more that 10yrs old! The other one is a brown leather backpack I got from a thrift shop. It's so nice and I think it's an oldie but a goodie!
ADVERTISEMENT - CONTINUE READING BELOW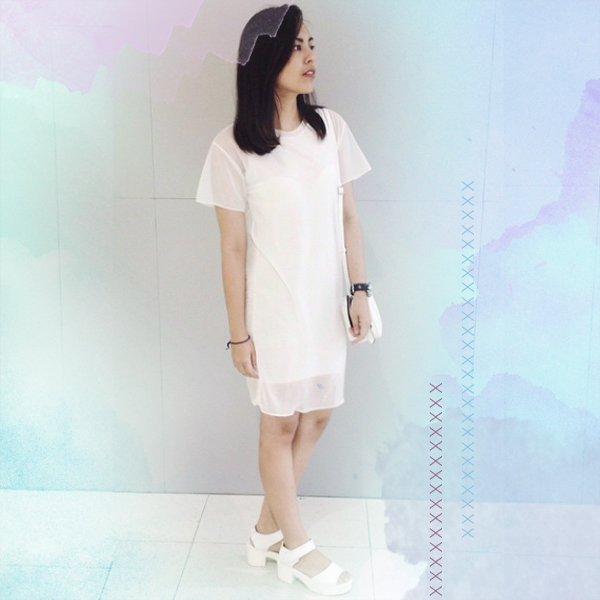 All white.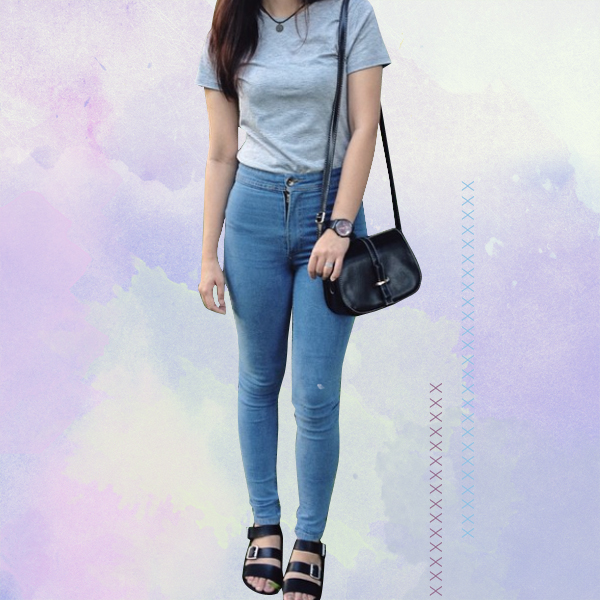 The basic trend.
Click on the gallery below for more cute outfits from Rachelle!
Do you want to be the next It Girl on The Web? Fill out the form here.
ADVERTISEMENT - CONTINUE READING BELOW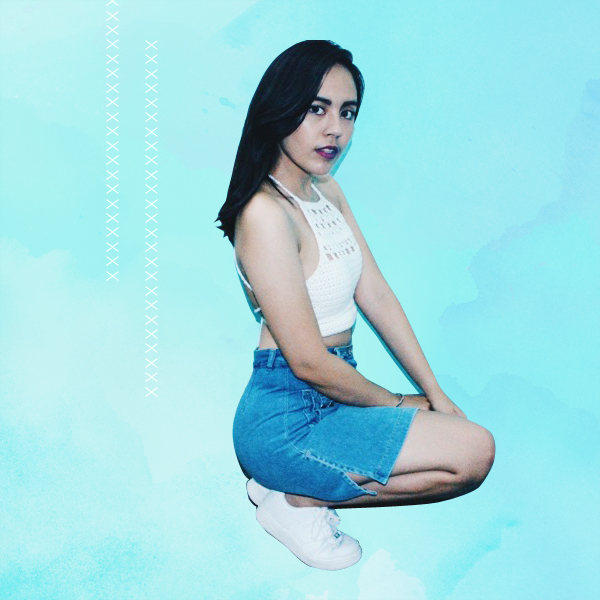 ADVERTISEMENT - CONTINUE READING BELOW