Name: Rachelle Jose
Age: 20
School: Assumption College
Hometown: Las Pinas City
Anything Goes. I would describe my style as eclectic. Anything goes! I see to it that anywhere I go, I must be chic at all times. 

Favorite designer. Alexander Wang

Never leaves the house without a.. Scarf

Inspiration. Hollywood celebrities, I like to mix and match their styles especially with Rihanna, Taylor Momsen, Nicole Richie, Victoria Beckham and Lindsay Lohan. 

Style icon. Local - Ornussa Cadness, International - Nicole Richie 

Style Influences. I love to mix and match. I go out of the box and doesn't care much about the rules in fashion. It's basically anything goes!

Closet's color palette. Purple, gray and black 

A big no no. Super plunging necklines. :P

Stylish 3. 1. Scarf 2. Jeans 3. Cardigan

Comeback trend. Victorian fashion

From the baul. From my aunt, a vinatge Gucci sling red bag. I'm not sure how old. The color did not fade. The bag still looks great.
Know other stylish girls? Post their links on the comment box below or post in TeenTalk.
ADVERTISEMENT - CONTINUE READING BELOW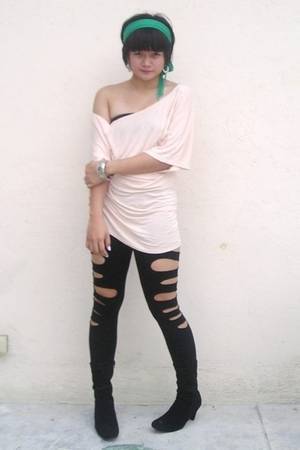 ADVERTISEMENT - CONTINUE READING BELOW