Name: Patricia Mae Yi
Age: 17
City: Manila
School: UST
My style. It depends on my mood. It's either I dress bohemian, casual, edgy, street, sporty, urban, or sometimes quirky.
Shopping faves. Forever 21 and Topshop are a must for me!
Style icon. Jenn Im. I think she's such a great person and icon!
Style influence. There's not one day that goes by without me checking out all the social media accounts of my favorite gurus. Instagram and YouTube bloggers are my fave.
Closet colors. My wardrobe is filled with soft hues and darker shades, but never the intense and bright ones!
Fave accessory. Silver/metallic necklaces are the best for any basic outfit.
Never wearing. Anything neon!
Trend return. The hippie look! It's my fave.
Best bargain. A Nine West tote bag I purchased for Mom! It wasn't necessarily cheap but I don't regret buying it at all.
Vintage love. I really adore my twelve-year-old Louis Vuitton purse I got from my Mom!
Do you want to be the next It Girl on The Web? Fill out the form here.
ADVERTISEMENT - CONTINUE READING BELOW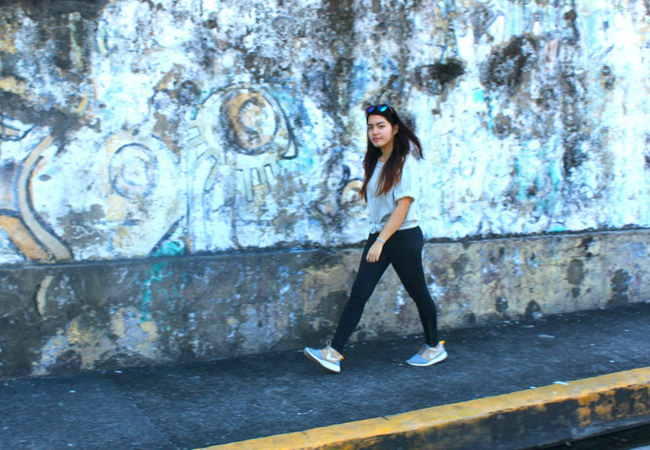 ADVERTISEMENT - CONTINUE READING BELOW