Name: Isabelle Allyson M. Utleg,
Age: 17
City: Manila
School: Universitty of Santo Tomas
My style. They say "go with the flow and swim with the current," I say, not all the time. Not in fashion. Trends are fine for us to follow but I believe having your own style is a must and much better. I dress based on my mood. Sometimes, I stick to a style regardless of the weather.
Shopping faves. Every teen's paradise, H&M! Every girl's dream closet, Forever21. And of course, Topshop too. But since I go to my hometown every break or vacation, online shops are my buddies!
Style icon. The stylish Martine Cajucom! Plus Blake Lively, Taylor Swift, and Elle Fanning
Style influence. Instagram and Pinterest. I was able to know who the best bloggers and most influencial style icons are! I was also able to know more about the sartorial world.
Closet colors. Black and white are my fave. But since I've always wanted to be a style chameleon, neutrals and dark primary colors are a part of my wardrobe too!
Fave accessory. Hats and sunglasses.
Never wearing. I know I said I've always wantto be a style chameleon, but when it comes to neon colors, don't count me in. I know what matters is how you pull it off but it just doesn't look good on me.
Trend return. In contrast to the color palette of the eighties, I want the '90s minimalism to come back!
Best bargain. My friends found a denim sleeveless top at a thrift shop, and since it was super cute', I decided to buy it. Believe it or not, I bought it for 5 pesos!
Vintage love. My grandpa's leather jacket!
ADVERTISEMENT - CONTINUE READING BELOW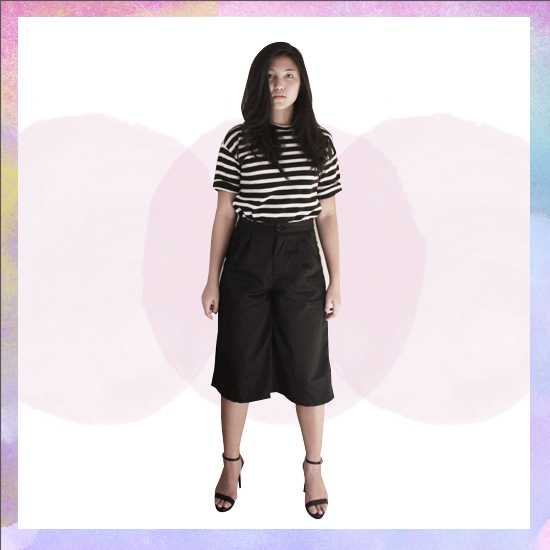 Stripes and culottes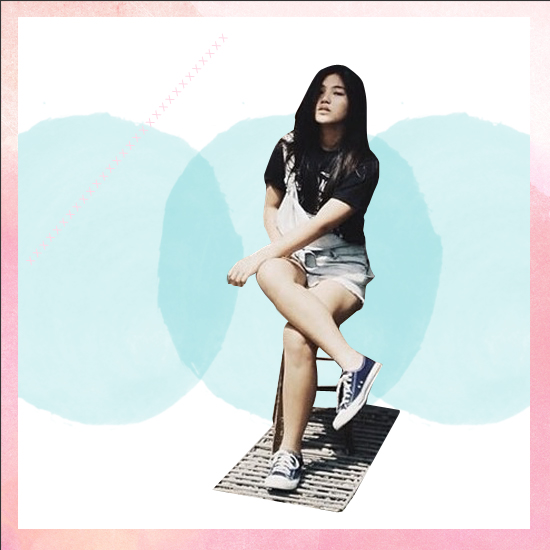 Overalls for a little throwback.
Click on the gallery below for more cute outfits from Isabelle!
Do you want to be the next It Girl on The Web? Fill out the form here.
ADVERTISEMENT - CONTINUE READING BELOW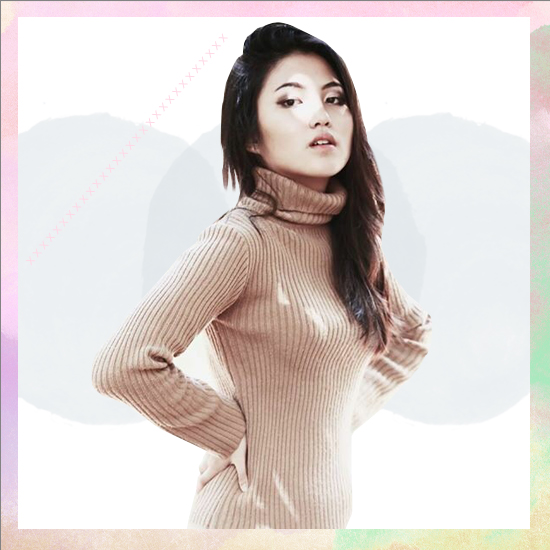 ADVERTISEMENT - CONTINUE READING BELOW