Name: Dianne Sherina Ward
Age: 18
City: Angono
School: Far Eastern University- Manila
Style. Edgy. I personally think that dressing girly doesn't match my personality so I decided to go on the edgy look.
Shopping musts. Most of my clothes are from Singapore (mostly Cotton On) because they have the best sales. I also do online shopping since I don't have much time to go to the mall with my schedule.
Style icon. Definitely it's Kryz Uy. I'm so amazed with her style. Even simple outfits look good on her. I visit her blog every time I browse the web. It's at the top of my list.
Style influence. I am influenced by my environment. Everyone is entitled to have their own style and be themselves. You can also dress depending on your mood or the kind of activity you will be having for the day. Just always have a touch of you in everything that you wear.
Closet's color palette. Black, white, and denim. Those colors and materials are my must-haves and I think you can pair them with anything.
Favorite piece of accessory. I love headpieces—turbans or headbands, basically anything that I can put on my hair to style it.
Never wearing. Elephant pants. My reasons are that I don't have one and it's not my style.
Trendy return. I think it's already trendy again—high-waist skirts and shorts. I love vintage looks as well.
Best bargain buy. My 10SGD Cotton On dress. There was a clearance sale in Cotton On-Suntec back then, and I just spotted a long dress that was really nice. I was shocked when it was being sold for only $10 (Php300.00)
Vintage love. My grandmother's ring and bracelet. She gave it to me on my 18th birthday as a gift. I don't know how old it is, but the ring was with her back when she was in Jeddah.
ADVERTISEMENT - CONTINUE READING BELOW
Do you want to be the next It Girl on The Web? Fill out the form here.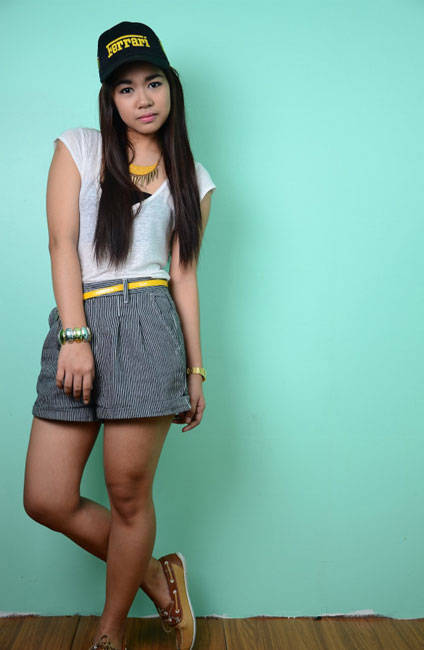 ADVERTISEMENT - CONTINUE READING BELOW