Name: Cham Pioquinto
Age: 19
School: UST College of Nursing
Hometown: Antipolo
Chameleon. I just wear whatever I feel like wearing. But what I've noticed is that I always have this glam-feel in whatever I'm in.
Shopping haut. Forever 21, Zara, Topshop, Space, Bayo, The Ramp, Details, Trunkshow. I have a lot of pieces from the States. My mom loves shopping for me there. I also find a lot of my dresses from online shops, mostly Zoo Shop.
Fave fashion designer. I'm in love with Zac Posen.
Cover it up! I always have a cover-up with me. Whether it's a cardigan for laid-back days or blazers for automatic touch of style. I always bring big sunnies with me too. It adds mystery and hides my eyes when I don't get enough sleep.
Online inspiration. I get inspiration from everything. I have a lot of magazines and I love looking at the stylish people from my fellow lookbook.nu and chictopia members. They're such an inspiration! Our local bloggers Tricia Gosingtian, Laureen Uy, Patricia Prieto and Kryz Uy are frequent on my laptop screen too. I actually have my own blog. I also have an account on lookbook.nu and chictopia.
Style gurus. I can't just say one. Among my favorites are and I can say I'm a mix of bloggers Rumi Neely, Carolina Engman, Aimee Song and Chiara Ferragni.
You know you love me. Style is something that goes out naturally. Therefore, I think everything from music to television shows like Gossip Girl (I'm more of a Serena when it comes to dressing up) to runways, they enhance my style. But definitely my style is my own.
Monochrome and then some. Black and white. All colors actually, but never the neon ones.
Flash of lights. I will never wear something that's neon all-over.
The basics. LBD, white crisp polo shirt and black pumps.
Trend rebirth. I'm loving high-waist trend. From skirts to jeans to shorts. I like them all. They made a comeback and hopefully is here to stay.
Vintage hand-me-downs. We all know our moms have designer bags and jewelries. I'm not sure how old are they though.
ADVERTISEMENT - CONTINUE READING BELOW
Know other stylish girls? Post their links on the comment box below or post in TeenTalk.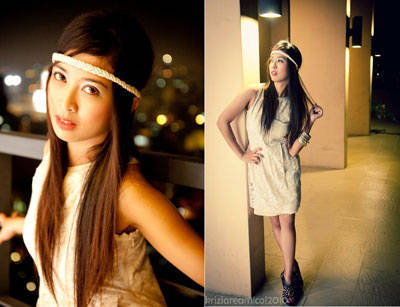 ADVERTISEMENT - CONTINUE READING BELOW