Fashion
Style Files: Bianca Esmerna
Get to know this stylish girl and her love for skirts and dresses by checking out her favorite looks!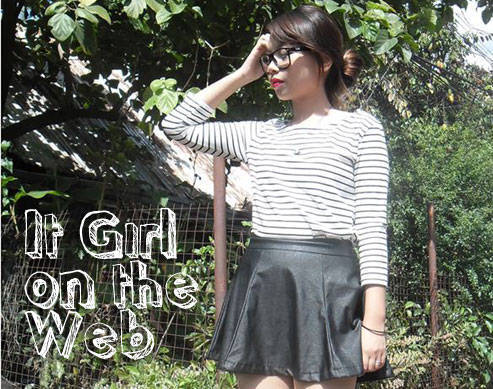 PHOTOS and CAPTIONS Bianca Esmerna
Name: Bianca Louisse R. Esmerna
Age: 17
City Quezon City
School University of Santo Tomas
My style. I'm always experimenting and I'm always open to new trends and ideas. But, I also love vintage so it's a bit difficult for me to say definitely where my loyalty lies when it comes to fashion, but I do know that I've always been a girl who is always in a dress or a skirt, no matter what kind of a day it is.
Shopping musts. Forever 21 is one of my favorite stores but I also love shopping for clothes at Tomato, Plains & Prints, Apartment 8 Cothing, Greenhills, Landmark, and The Ramp. I'm also a big fan of bazaars and thrift shops.
Style icon. Definitely Betty Autier of Le Blog de Betty. I love how she always looks effortlessly chic, whether she's in her plain shirt and jeans, or in a designer dress!
Style influence. Models from fashion magazines and fashion bloggers. I also love the style of Taylor Swift and Zooey Deschanel
Closet colors. Roughly 40% of my clothes are either tan or white, the remaining 60% is distributed to the rest of the color palette.
Fave accessory. I'm a big fan and avid collector of food accessories! My collection ranges from cupcake earrings to a vanilla ice cream necklace!
Never wearing. Jeans. I never wear jeans unless it's absolutely necessary.
Trendy return. Those long high-waist skirts from the 90s. They are adorable!
Best bargain buy. I got a tan trench coat at a thrift shop in Baguio for P40!
Vintage. My mom gave me a floral skirt that she wore when she was going to job interviews. It's about 19 years old!
Do you want to be the next It Girl on The Web? Fill out the form here.
\\\\\\\\\\\\\\\\\\\\\\\\\\\\\\\\\\\\\\\\\\\\\\\\\\\\\\\\\\\\\\\\\\
Get the latest updates from candy!
subscribe to our newsletter!
////////////////////////////////////////////////////////////////
You know you'll regret it.
You don't even have to leave the house!
From digital art to photography to mixed media, Filipino artists show that creativity is never lost in our people.
Skip a makeup step with these beauty goodies!
Take pretty notes and study effectively with these tips!
Wait for a love like this. A love that is good to you, for you.
Are you up for this challenge?
Can't wait to see the actual gowns!