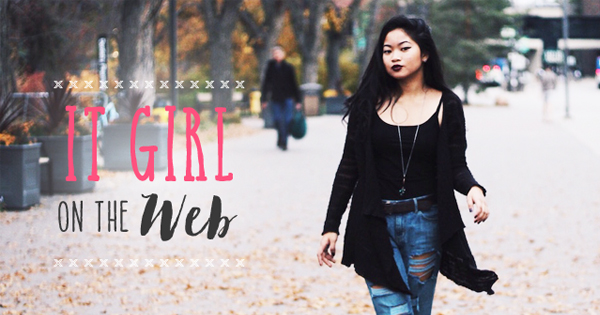 Name: Antonette Charlene Ibasco
Age: 16
City: Edmonton, Canada
School: Holy Trinity High School
My style. I like to step out of my comfort zone and try out different kinds of looks on different kinds of occasions. I also like to mix and match and switch things up. Dressing up basically serves as my creative mood outlet, so often times my mood is a big factor when it comes to the way I dress.
Shopping faves. I love shopping at H&M, Forever21, thrift stores, Garage, Zara, Adidas, and more.
Style icons. I've loved Blake Lively's style ever since Gossip Girl. I think Vanessa Hudgens slays everything and so does Kathryn Bernardo, obviously.
Style influence. I get fashion inspiration from Instagram, Pinterest, YouTube, and a bunch of celebrities. I even get inspiration from the people I see in my everyday life. I love recreating their looks and come up with my own versions.
Closet colors. A bit of neutral colors like white, black, black, and probably more black.
Fave accessory. I'd say scarves are my favorite because it's such a go-to piece that gives a really nice touch to a plain outfit. My watch is also a must-have.
Never wearing. Pink is one of my favorite colors but you'll never see me wear it unless it's the dress code.
Trend love. Denim on denim, absolutely!
Best bargain. I picked up a bunch of items from Adidas because everything in the store was 50% off that day and what a great coincidence that my friend's sister works there. She gave me an additional 25% off. Such a great deal!
Vintage love. I have a few sweaters from my grandma's closet.
ADVERTISEMENT - CONTINUE READING BELOW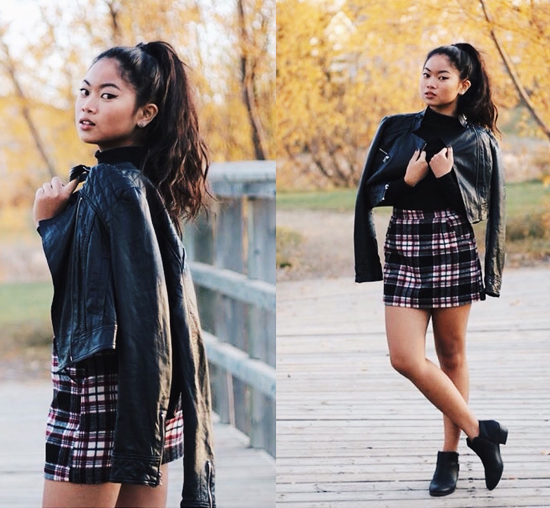 Mad for plaid.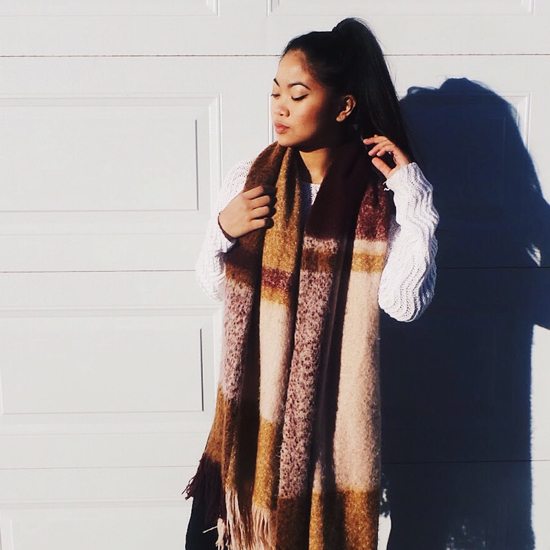 Blanket scarves are the best when talking about comfort.
Click on the gallery below for more cute outfits from Antonette!
Do you want to be the next It Girl on The Web? Fill out the form here.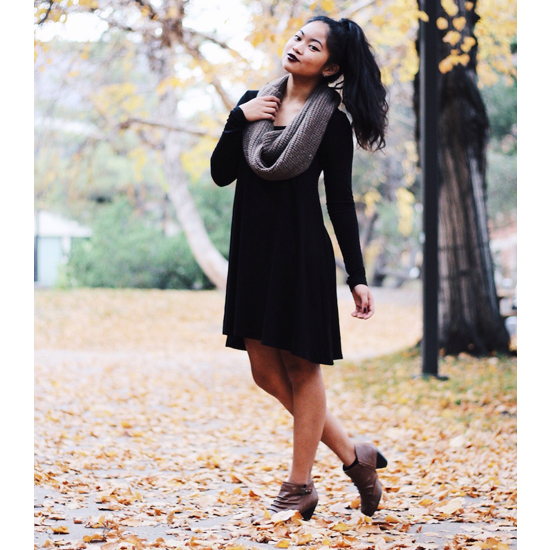 ADVERTISEMENT - CONTINUE READING BELOW