Name: Denie Vieve Uy Tan
Age: 19 years old
School: De La Salle University-Manila
Hometown: Muntinlupa City
Comfort first. I always go for comfort in fashion. Laid-back. Simple yet edgy. I love wearing shorts, dresses and skirts for my everyday outfit. Heels are my personal fave but flats will always be my sweetheart forever!
Shopping haven. Zara, H&M, Topshop, Dorothy Perkins, Mango, Forever21, Cotton On, Online shops, Thrift shops and Bazaars.
Fave fashion designer. Coco Chanel, Alexander McQueen and Balmain.
Always part of the outfit. Accessories. It never fails to put a chic point in my outfit!
Inspired. Fashion bloggers. These people are the one's I believe will make a stand in the future in the fashion world. To name a few, Kookie Buhain, Lissa Kahayon, Joanna Ladrido, Tricia Gosingtian and Carla of loveculture.multiply.com.
Style icon. Mischa Barton, Nicole Richie, Rachel Bilson, Leighton Meester and Blake Lively.
Web influence. The moment I joined Chictopia.com, my sense of style was changed from head to toe. I also consider fashion magazine and other fashion sites to have influenced my style.
Color palette. From neutral to colors!
What's one thing you'll never be caught wearing? Mini skirt with leggings on it and hanging top.
Basic three. Jeans worn with a plain tee/top, Shorts worn with a tanktop, and Body-hugging dresses.
Make a comeback. The Audrey Hepburn and Victorian days!
Vintage finds. I used to own a vintage dress from my grandmother, but decided to let go of it because I've realized that the fabric isn't that comfortable to wear. As we all know it's so hot in our country and the only thing that we can bear to wear are clothes made from cotton. But as for my mom's closet, the only thing I ransacked was her vintage bags, blazers and shift dresses.
ADVERTISEMENT - CONTINUE READING BELOW
Know other stylish girls? Post their links on the comment box below or post in TeenTalk.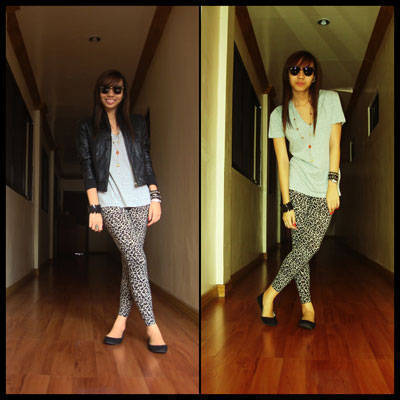 ADVERTISEMENT - CONTINUE READING BELOW